Prince Charles Visits The National Archives Of Barbados Alongside Prime Minister Mia Amor Mottley — Pics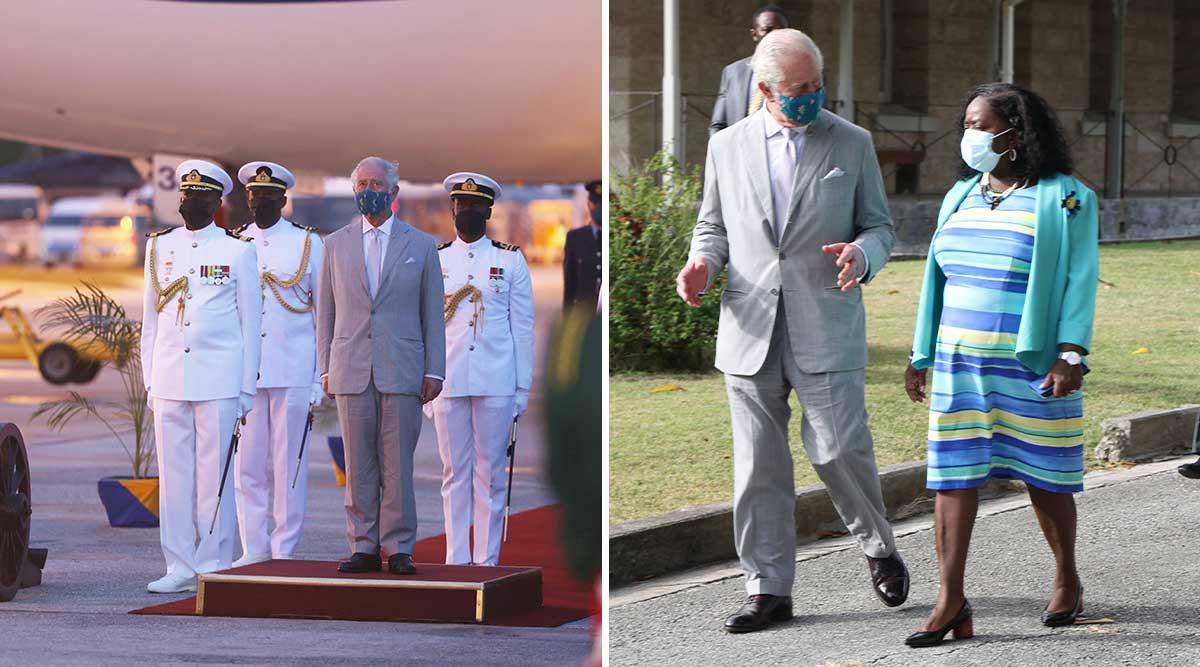 Prince Charles has been keeping busy during his visit to Barbados. This week, the 73-year-old was spotted visiting the National Archives of Barbados alongside Prime Minister Mia Amor Mottley.
Article continues below advertisement
Scroll through the photos below to see their outing!
Article continues below advertisement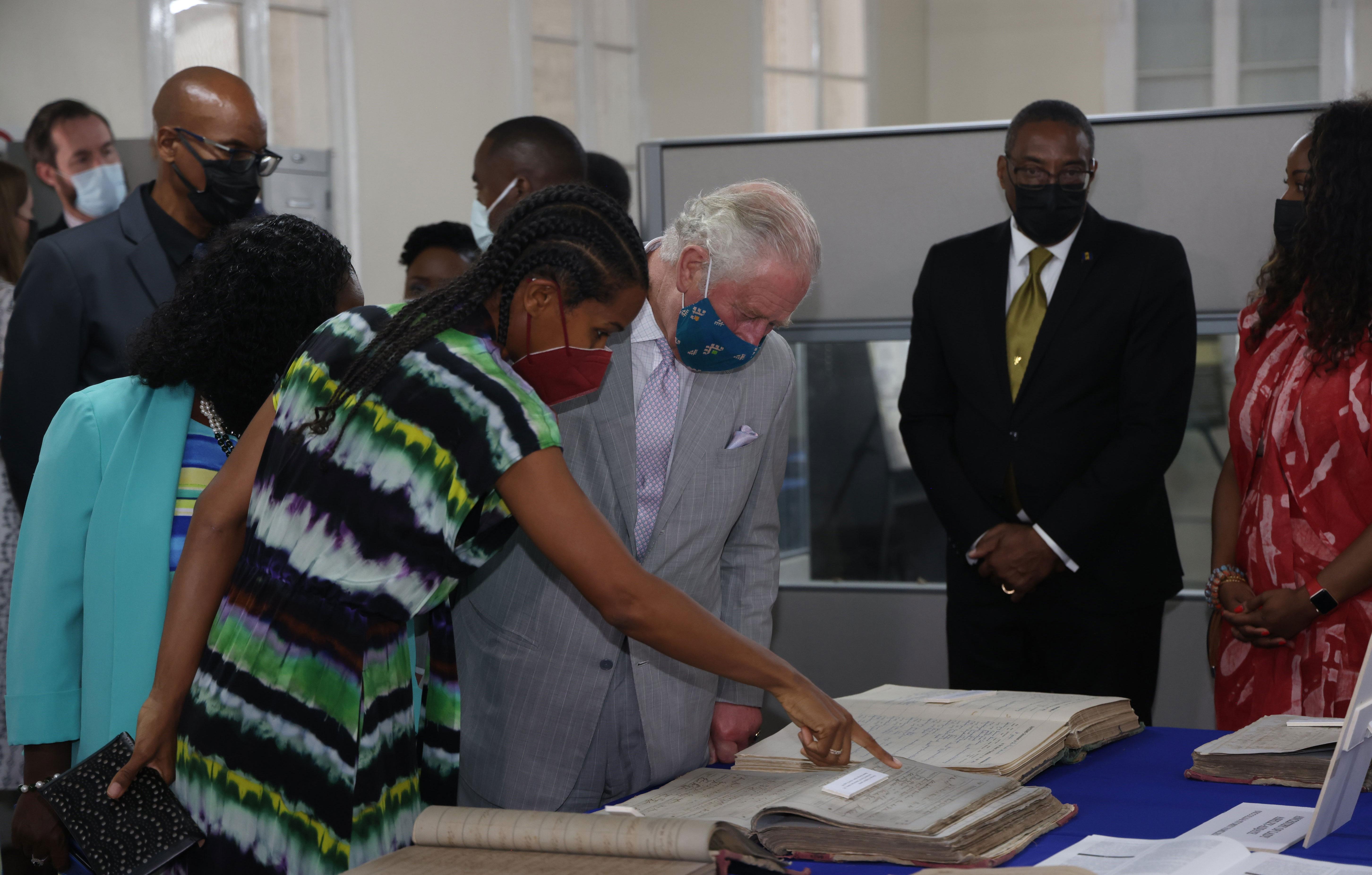 The royal, who sported a gray suit and wore a face mask, looked like he was interested in the old books.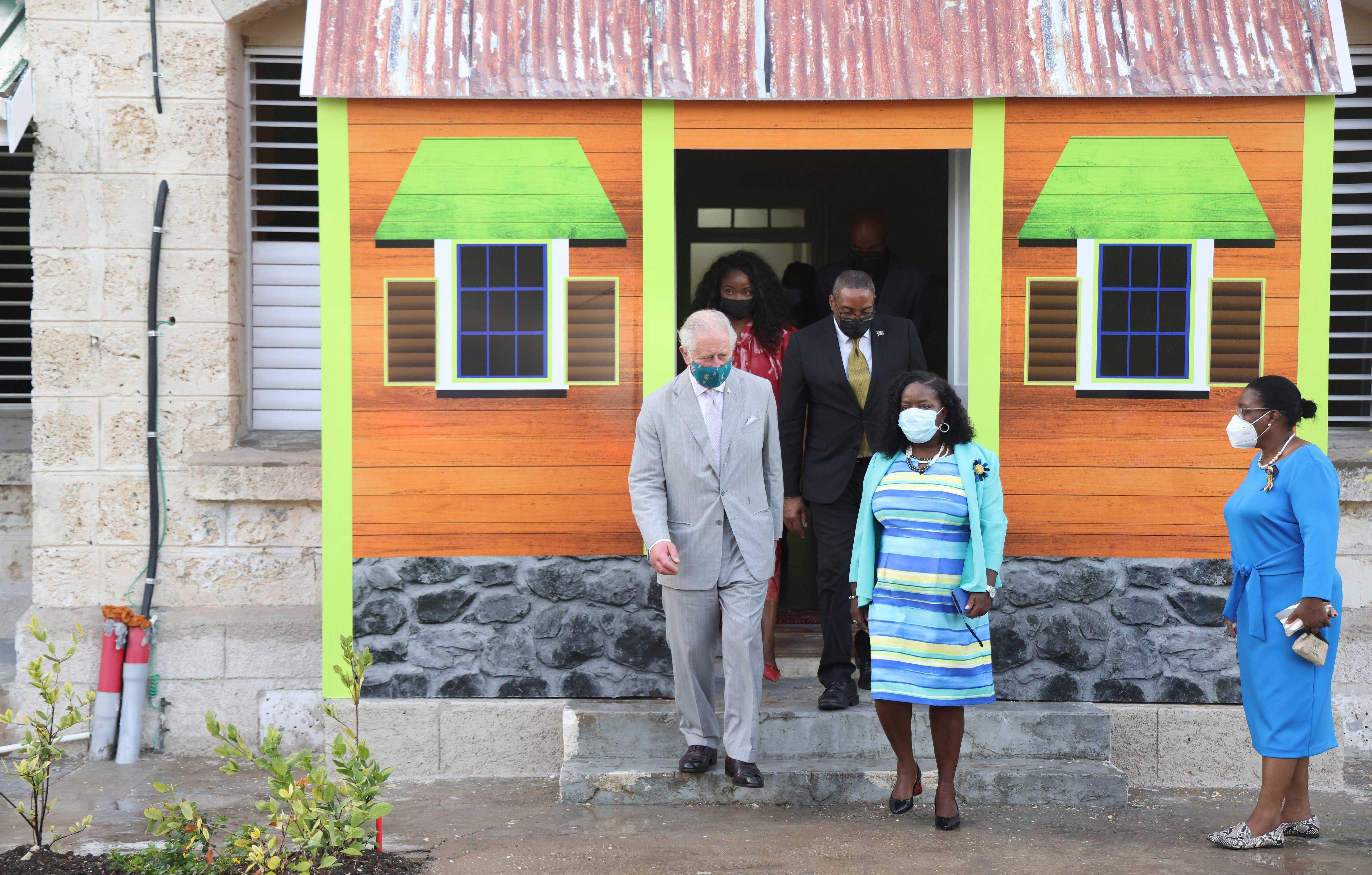 "The National Archives of Barbados has an expansive collection of manuscripts, letters, and deeds and wills," a caption via Clarence House's Instagram page read. "Some of the archives date back to the early settlement days of the 1600s and serve as a source of information for genealogical research. 📜These documents, which are the 'Nation's Memory,' help people establish and trace their heritage and are particularly vital for those from the Caribbean diaspora."
Article continues below advertisement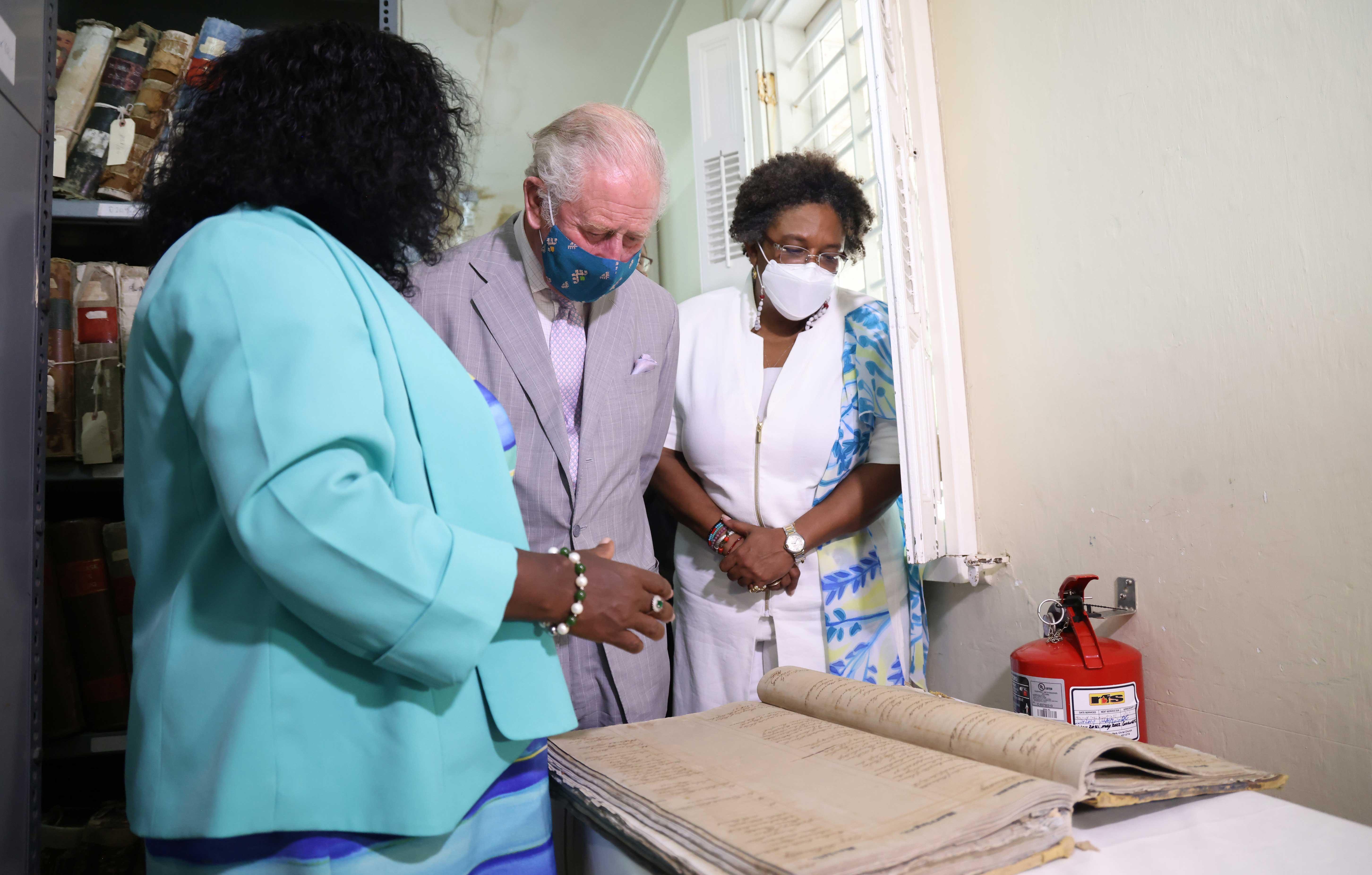 The message continued, "Yesterday, The Prince of Wales toured the @barbadosarchives and heard about the collection from Ingrid Thompson, Chief Archivist. HRH also saw of the process to digitise the documents, which is currently being carried out on the site. HRH was joined the Prime Minister of Barbados for the visit, @mamottley."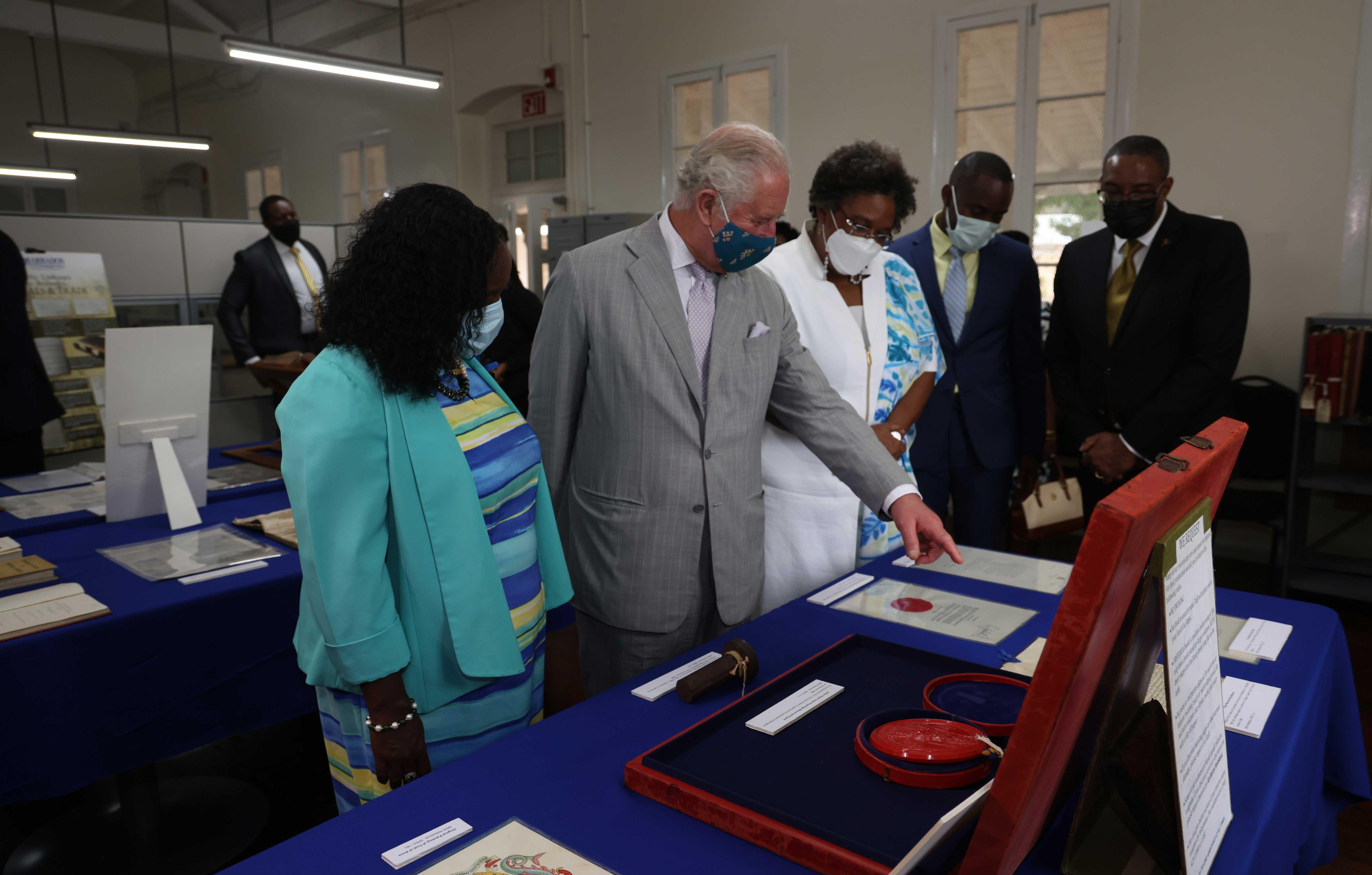 Earlier this week, Dame Sandra Mason was sworn in as new president; the island has cut ties with Queen Elizabeth.
"From the darkest days of our past, and the appalling atrocity of slavery, which forever stains our history, the people of this island forged their path with extraordinary fortitude," Charles said in a speech on Monday, November 29. "Emancipation, self-government and independence were your way-points. Freedom, justice and self-determination have been your guides. Your long journey has brought you to this moment, not as your destination, but as a vantage point from which to survey a new horizon."
"As you celebrate this momentous day, I send you and all Barbadians my warmest good wishes for your happiness, peace and prosperity in the future," the Queen said in a message to Mason.
"Over the years, our countries have enjoyed a partnership based on common values, shared prosperity, and close collaboration on a wide range of issues, including recent work on climate change. It is also a source of great satisfaction that Barbados remains an active participant within the Commonwealth, and I look forward to the continuation of the friendship between our two countries and peoples," she concluded.