Meghan Markle & Prince Harry Will Not Visit Queen Elizabeth At Balmoral This Summer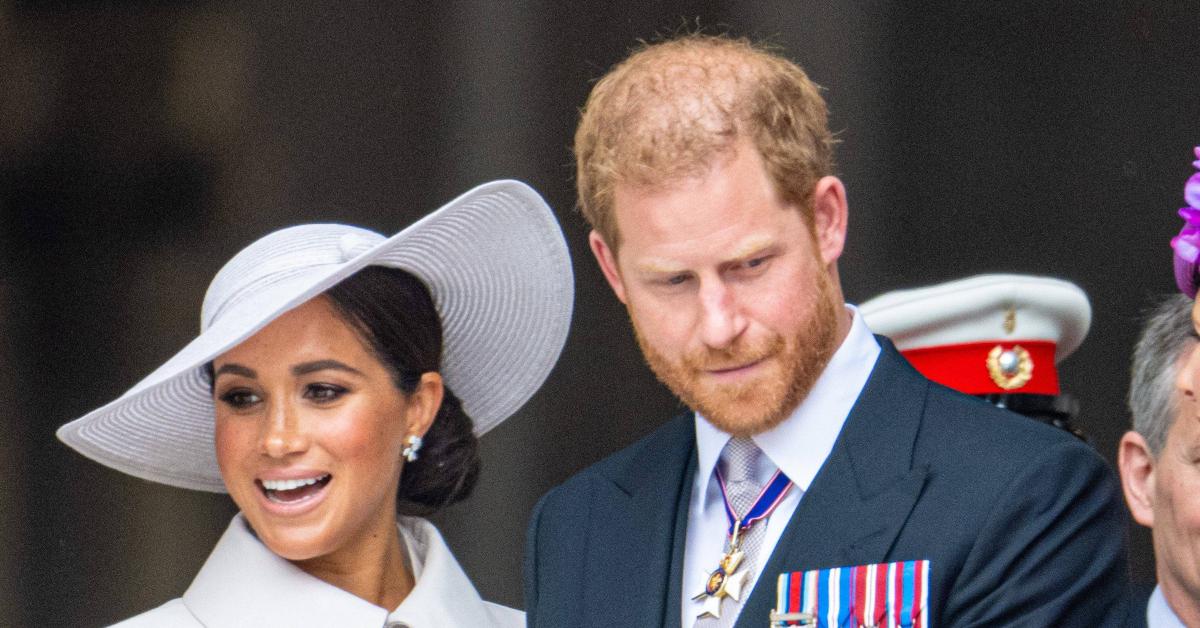 Meghan Markle and Prince Harry will not be visiting Queen Elizabeth at Balmoral this summer.
It was previously reported that the duo would come back to the U.K. to see the Queen, but now it looks like they will be staying put in California after all.
Article continues below advertisement
The pair previously came to the U.K. in June for the Queen's Platinum Jubilee, but it seemed like the visit was awkward.
"It was great that they were able to introduce Lillibet to the Queen. I'm sure that everyone wanted that to happen. But it clearly was uncomfortable that they were there but not really present. It was awkward," author Tina Brown said in an interview.
Article continues below advertisement
While attending some of the festivities, the red-headed prince was not the center of attention.
"I think he would have been very, very upset that he was largely ignored," expert Angela Levin told The Sun. "He still feels he's owed an apology. But he's the one who should apologize. He said during the Oprah interview that Charles and William were trapped, he said he'd been cut off by his father."
"You can't just go around being rude about people and expecting them to open their hearts to you again," she continued.
Article continues below advertisement
The two attended the Service of Thanksgiving, and Harry's father and brother didn't seem to even notice his presence.
"The thing that really stood out for me on that day was Harry's anger — he wears his emotions on his face and he looked absolutely furious," Levin commented. "I think it's quite interesting really — he could have been feeling lots of things. I don't know whether he had a wave of feeling at what he had given up. He is self-destructive and might regret what he has lost. Or maybe he was recalling bad memories and was just wishing he hadn't come at all."