Prince Harry & Prince William May Mend Their Relationship After Filming Documentary Honoring Prince Philip: 'It Could Be A Rallying Moment,' Says Expert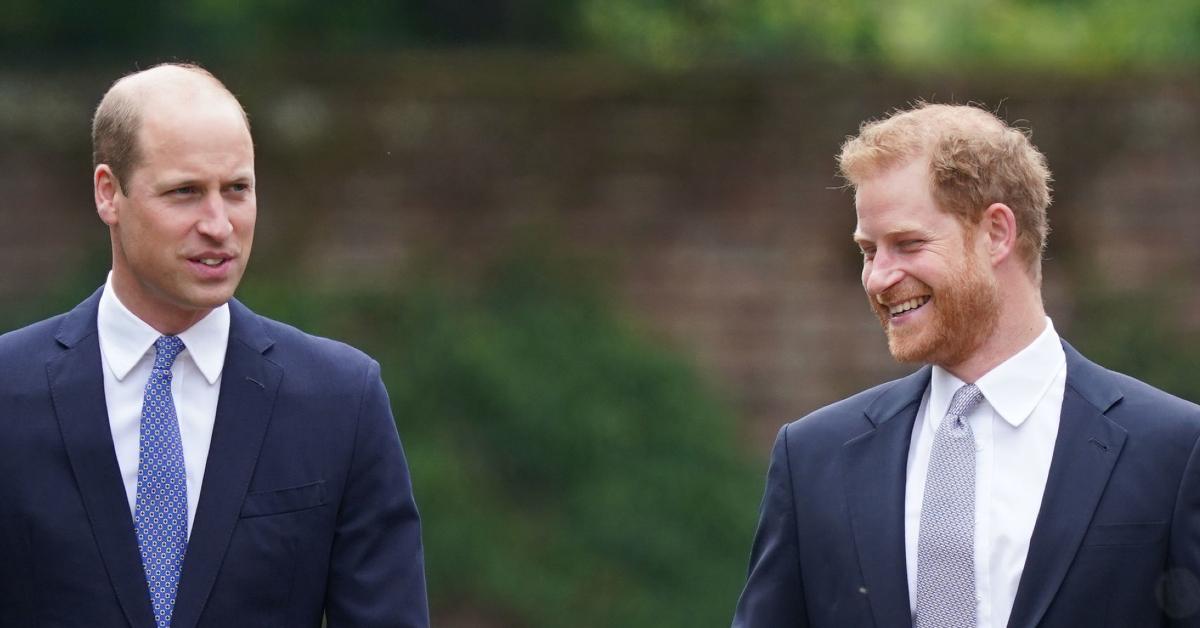 Could Prince Harry and Prince William finally move past their feud once and for all? According to royal author Adam Helliker, he believes the brothers got a chance to talk things out when they filmed a tribute for their late grandfather, Prince Philip, who died on April 9 at 99 years old.
Article continues below advertisement
"I think it could be a rallying moment, a healing moment when they all remember someone who was such a pivotal member of the royal family," he told The Sun, adding that the flick may provide an "excuse" for either prince to pick up the phone.
Article continues below advertisement
Since the documentary will focus on Philip's amazing legacy, Helliker thinks it's a good chance for the boys to reconcile. "In some way, this will be a kind of onscreen gathering — a bit like a Christmas viewing of holiday films," he said. "That will make it very special."
Article continues below advertisement
Also, since Harry was close with Philip, he might feel obligated to bury the hatchet for his grandfather. "Because Philip was the last surviving veteran, he and Harry always had that in common. I think he will have looked on Harry as a bit of a rebel," he explained. "Taking part in it and viewing it back — wherever they are in the world, they will think how incredible to have this man a grandfather. Maybe it will just bring Harry up to a jolt."
Article continues below advertisement
"He might think, 'Is this worth giving up, is this worth not supporting? Have I let everyone down?'" he added. "Philip was a modest man — he probably wouldn't like all this fuss. But if he thought there was one scintilla of hope in unifying them and uniting them against a very difficult international backdrop and personal history, I think he would have loved it."
The brothers have been on the outs for quite some time, but when they reunited in July, it looked like they were happy to be reunited. Only time will tell what happens next!