Prince William 'Did Not Think Too Highly' Of Prince Harry & Meghan Markle's 'Prima Donna Maneuvers To Conceal The Birth Of Their Son' In 2019, Author Claims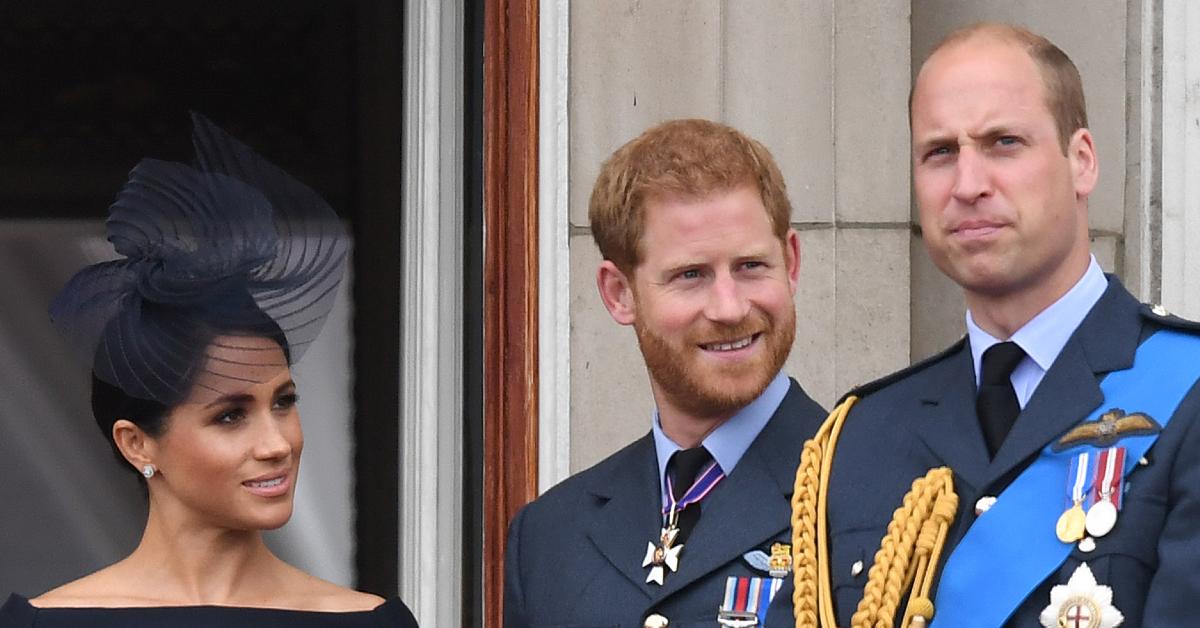 It's no surprise that Meghan Markle and Prince Harry have done things their way over the past few years, including introducing their son, Archie, to the world on their own time in 2019.
Article continues below advertisement
"William did not think too highly of Harry and Meghan's 'prima donna' maneuvers to conceal the birth of their son in May 2019," historian Robert Lacey wrote in an update of his book, Battle of Brothers: William, Harry and the Inside Story of a Family in Tumult. "This impression was confirmed by the failure of William and Kate to visit the new arrival for a full eight days."
Article continues below advertisement
When William and Kate met Archie, they didn't bring along their three kids — Prince George, Princess Charlotte and Prince Louis — to interact with their cousin.
While the palace announced all three of Kate and William's children's births, Meghan's labor was revealed eight hours after she gave birth to her son.
Article continues below advertisement
Kate and William also posed on the steps outside of the Lindo Wing — where Princess Diana was photographed with her sons, too — but Meghan opted to have a photo of Archie taken at her Frogmore Cottage home.
Lacey also wrote about Harry and William's ongoing feud and what reportedly went down behind closed doors.
Article continues below advertisement
In March, The Times reported that Meghan was accused of bullying staff members —and once William heard the news, he was less than pleased with his sister-in-law.
"Prince William went ballistic when he heard the 'dossier of distress' that [former communications secretary Jason] Knauf had gathered," Lacey wrote, adding that the dad-of-three was "astonished and horrified."
Article continues below advertisement
William believed Meghan had an "agenda" and was "undermining some precious principles of the monarchy," the book claims.
"When Harry flared up in furious defense of his wife, the elder brother persisted," the excerpt reads. "Harry shut off his phone angrily, so William went to speak to him personally. The prince was horrified by what he had just been told about Meghan's alleged behavior, and he wanted to hear what Harry had to say. The showdown between the brothers was fierce and bitter."
Article continues below advertisement
Now, the brothers will come face-to-face at Princess Diana's statue unveiling on July 1, but it seems like they will do everything in their power to put the drama aside.
"They know the eyes of the world will be on them — watching their every move — so what you will see is a carefully choreographed show of unity for that day, at least," a source said.