Prince Harry Says 'It's Pretty Depressing' For 'Kids Growing Up In Today's World' As He Discusses Climate Change & Social Media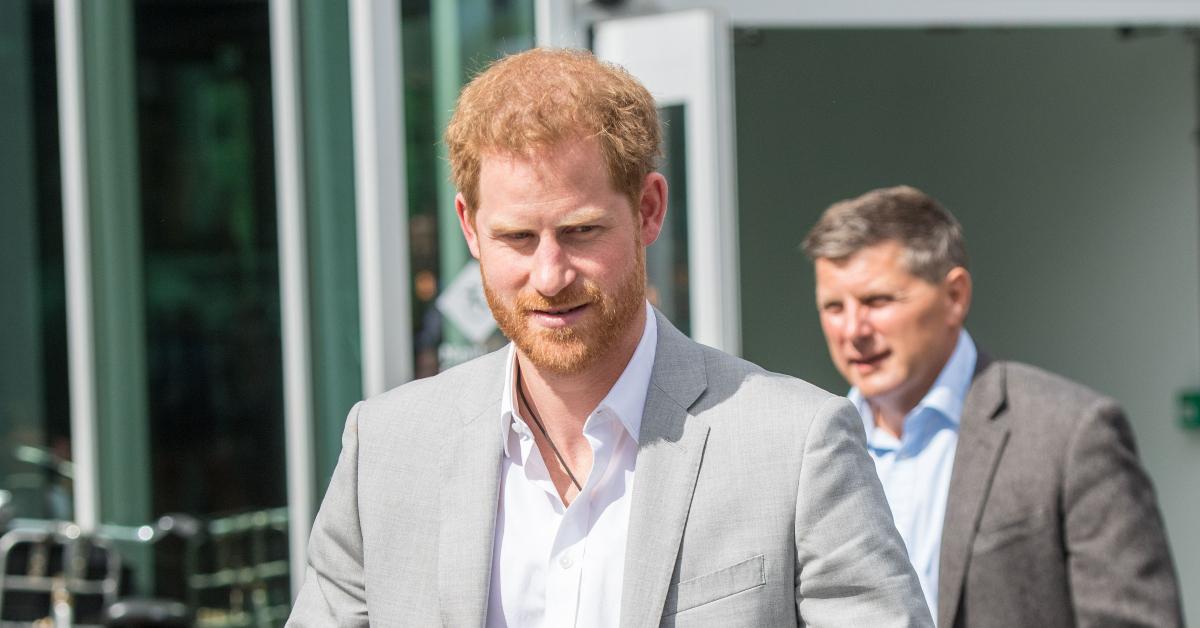 Prince Harry spoke out about the new generation of kids in a new episode of his AppleTV+ series, The Me You Can't See, which aired on on Friday, May 28.
Article continues below advertisement
"You know, with kids growing up in today's world, it's pretty depressing right?" he said. "Depending on where you live, your home country's either on fire, it's either underwater, your houses or forests are being flattened. Like, climate change is really playing a huge part of this as well as social media."
He continued, "I know lots of people out there are doing as best they can to try and fix these issues, but that whole sort of analogy of walking into the bathroom with a mop when the bath is over-flooding rather than just turning the tap off. Because we truly are all in this together."
Article continues below advertisement
The red-headed royal also noted that going forward, everyone should be conscious of what is happening to the planet.
Article continues below advertisement
"Are we supposed to accept that these problems are just gonna grow and grow and grow? That we're going to have to adapt to them and build the resilience amongst the next generation and the next generation and the next generation?" he asked.
"Or is there really a moment where we can actually look at each other and look at ourselves and go, 'We need to do better about stopping or allowing the things that are causing so much harm to so many of us at the source. Rather than being distracted by the symptom?'"
Article continues below advertisement
In the new episode, Harry — who previously admitted he felt "ashamed" of how he handled Meghan Markle's suicidal thoughts — noted that even though someone may not be vocal about their mental health struggles, they could be silently fighting.
"As parents, as siblings, certainly from what I've learned — there's an element of shame we feel, because we're like, 'How could we not have seen it?'" he shared. "How did we not know? How did you not feel comfortable enough to come to me and share that with me? But we all know when people are suffering and people are struggling, that we're all incredibly good at covering it up for those that know that we're covering it up."