'Stay Away': Prince Harry & Meghan Markle Shouldn't Attend Queen Elizabeth's Jubilee Celebrations, New Poll Reveals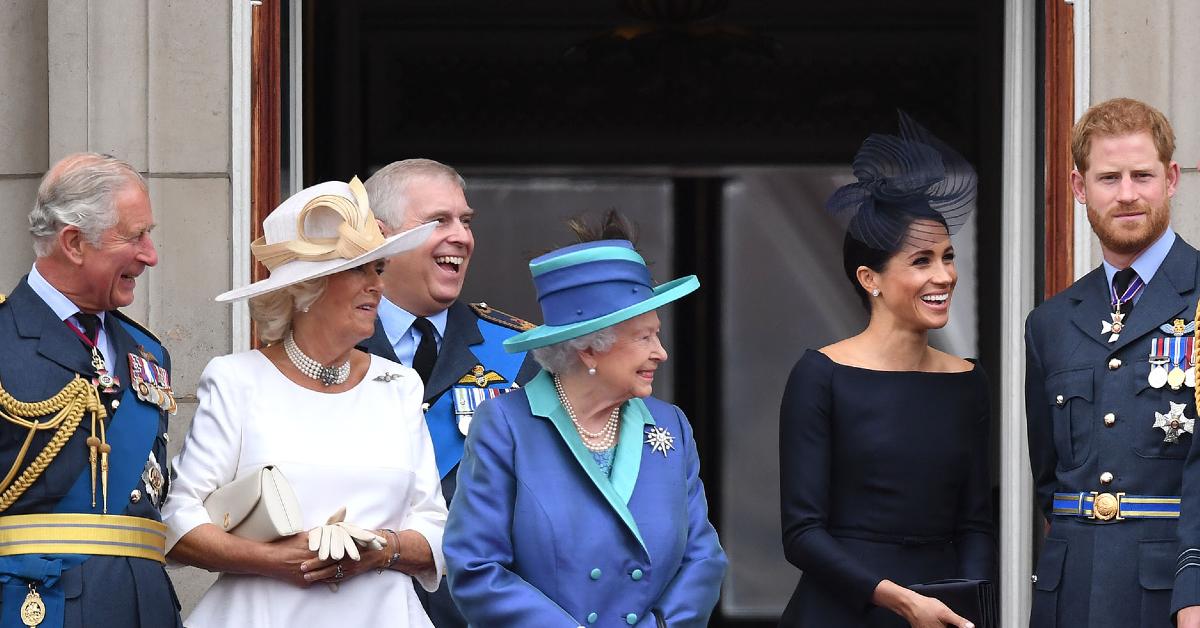 Earlier this week, it was revealed that Queen Elizabeth will mark the anniversary of her reign next year by having a huge celebration. However, many people believe Prince Harry and Meghan Markle shouldn't be in attendance since they left the royal family in 2020.
Article continues below advertisement
The Daily Express asked readers: "Should Prince Harry be involved in the Queen's Jubilee celebrations?"
97 percent of readers (over 11,000 people) said no, with just three percent of people (375 people) supported the couple coming back to the U.K.
Article continues below advertisement
Then, fans explained their reasoning as to why Meghan and Harry should not be included in the big family event.
Article continues below advertisement
"The celebration is about the Queen and her reign, the Ex-royals have done nothing but try to destroy her legacy. Stay away," one person wrote, while another added, "No way should Harry and his wench be included in these celebrations. Following their disgusting behaviour, the vast majority of Brits no longer consider him to be a Prince of the Realm."
A third user added, "After all he has said and done, especially with regard to his and his father's upbringing, the only reason he can want to be there is to keep in the public eye. He continues to denigrate his family and his birth country's constitution and so most people here believe his presence would be a stain on the celebrations."
Article continues below advertisement
Despite the drama — Harry has given multiple interviews lately where he talked smack about his upbringing — The Mirror claimed that Meghan, Harry and their two children would fly overseas to be there for the Queen.
"Harry wants to be there. It is already causing a headache and is going to be very awkward," an insider previously shared. "Where will they be positioned if they turn up? What events can they attend? Will we put them on the Buckingham Palace balcony for the flypast? This is a celebration for the Queen's 70 years of service to the nation and should not be overshadowed. There are now so many questions about what to do with Harry and Meghan."