'Welcome To The #GirlDad Club': Prince Harry & Meghan Markle Share New Family Portrait After Revealing Sex Of Baby No. 2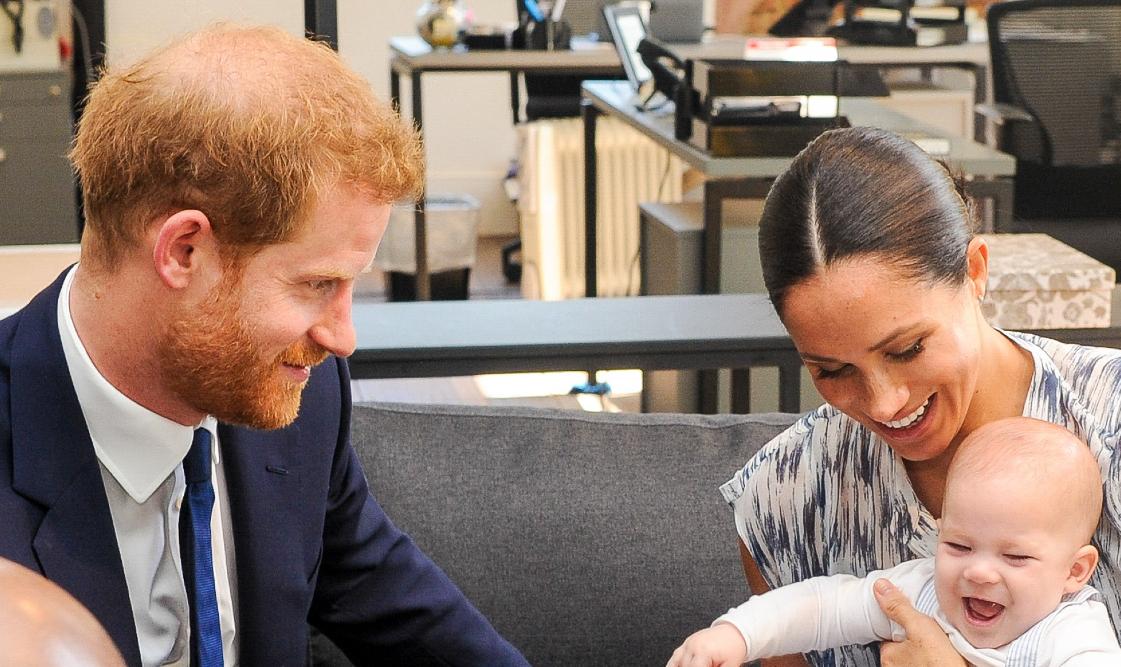 So adorable! Prince Harry and Meghan Markle shared a new family portrait on International Women's Day — and just one day after the pair sat down with Oprah Winfrey to discuss their life since leaving the royal family.
Article continues below advertisement
"What wonderful news to celebrate on International Women's Day! Congratulations my friends, and welcome to the #girldad club H ❤️#internationalwomensday #womenshistorymonth #remoteshoot #shotonipad #shotbymisan #itsagirl #girldad," photographer Misan Harriman captioned the photo on Instagram.
In the photo, Harry is seen snuggling up to his wife as she holds their son, Archie. The black-and-white photo was taken during the couple's maternity shoot, which was first posted by Harriman when they announced they were expecting baby No. 2 in February.
Article continues below advertisement
Of course, people went wild over the stunning snap. One person wrote, "Love this shot so much, Misan ❤️ Meghan needs all the love and so does every Black woman / femme today," while another echoed, "So gorgeous. Congratulations to M&H!." A third user added, "This is so amazing Misan! This shot is so beautiful and genuine ❤️."
Article continues below advertisement
On Sunday, March 7, the duo revealed Archie will soon have a little sister.
"It's a girl," Harry shared. "It's amazing. [We're] just grateful. To have any child … but to have a boy and then a girl, what more can you ask for?"
Meghan is due this summer, and they won't be having any more children. "Two is it," they said.
Nonetheless, Harry is excited to add another member to their brood. "Grateful, having any child, any one or a two would have been amazing, but to have a boy and then a girl . . . now we've got our family, and we've got four of us," he gushed.
Harriman announced that Meghan had a bun in the oven in February and couldn't help but touch upon their sweet relationship, saying they are "absolute soulmates."
"With the tree of life behind them and the garden representing fertility, life and moving forward, they didn't need any direction, because they are, and always have been, waltzing through life together as absolute soulmates," Harriman said. "When you see people who have the connection that they have, it's like reading the pages of a book."