Prince Harry & Meghan Markle Pay Tribute To Pal Elton John At Farewell Concert As They Cozy Up In Sweet Video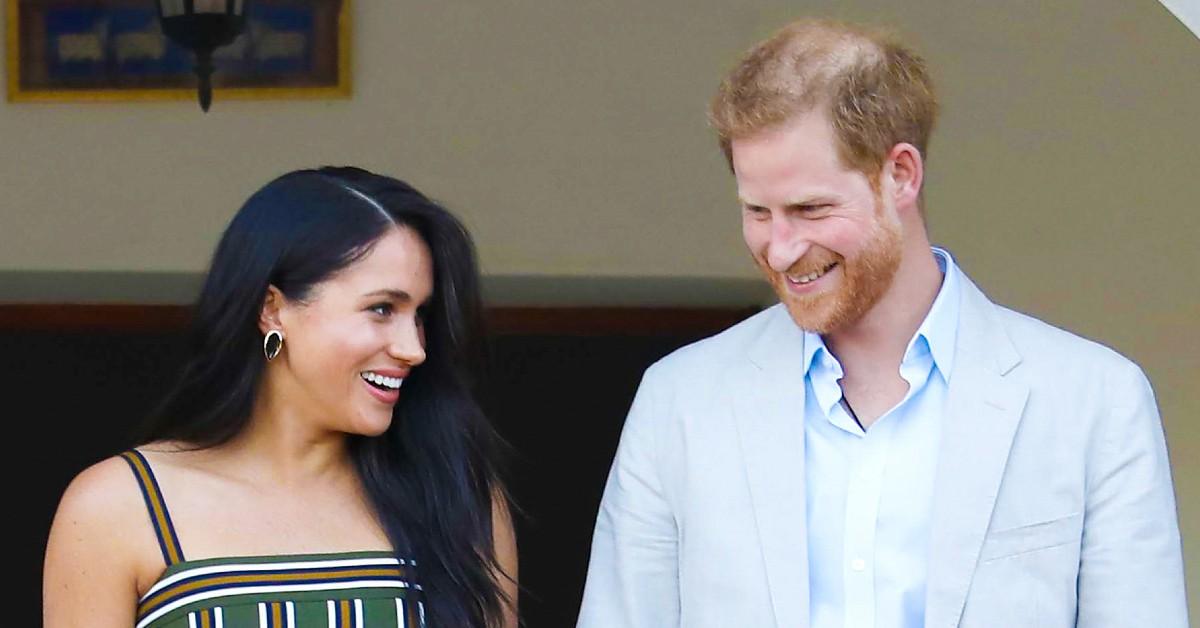 Article continues below advertisement
"Hi Elton, we just want to say congratulations," the 41-year-old said in their tribute, which was played before the Grammy winner's performance. "And we are just so proud of you. We're so grateful that we were able to see you on your farewell tour also."
For his part, the 38-year-old said, "Thank you for entertaining everybody for so many decades. Thank you for being the friend that you were for my mum, [the late Princess Diana], thank you for being our friend. Thank you for being a friend to our kids and thank you for entertaining people right around the world. Even though this is officially your retirement, this will not be your last gig, we know that. But we love you and congratulations on an incredible career."
Article continues below advertisement
At the end of the clip, Meghan rested her head on the father-of-two's shoulder.
John was friendly with Princess Diana before she died in a car crash in 1997, and he even played "Candle in the Wind" during her funeral.
Article continues below advertisement
Despite leaving this earth too soon, the musical artist only has fond memories with Diana. "She was blessed with an incredible social ease, an ability to talk to anybody, to make herself seem ordinary," John wrote in his book of the late royal. "She could bring Hollywood superstars to the verge of a punch-up over her attentions at a dinner party, like a couple of love-struck teenager idiots."
Article continues below advertisement
"Over the years I knew her, she was fabulous company, the best dinner party guest, incredibly indiscreet, a real gossip: you could ask her anything and she'd tell you," he continued.
The two later had a falling out but reconciled right before her death. "We were going to meet up next time we were both in London to have lunch and discuss it," John wrote. "But there wasn't a next time."
Article continues below advertisement