Prince Harry & Meghan Markle Fly Home To California Before Queen's Platinum Jubilee Came To A Close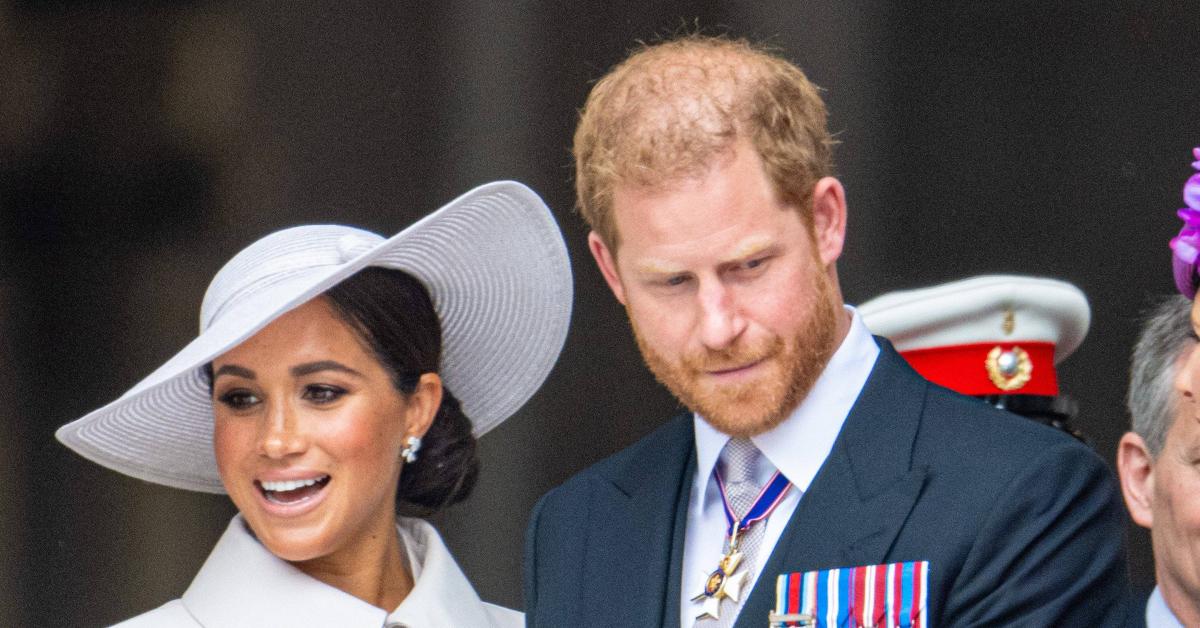 And they're out! Prince Harry and Meghan Markle flew back to California before the Queen's Platinum Jubilee came to an end. According to Page Six, the pair traveled back to the West Coast with their kids, Archie, 3, and Lilibet, 1, on Sunday, June 5.
The pair and their tots took a private jet at 1:30 p.m., which meant they had to miss out the Platinum Jubilee Pageant.
Article continues below advertisement
"Harry and Meghan could've gone to the Party at the Palace, but decided to keep a low profile on Lilibet's birthday and celebrate in private," a source told Us Weekly. "It was more important for them to be together as a family than attend the concert, especially as the Queen couldn't make it."
Article continues below advertisement
The former actress, 40, and Harry, 37, reunited with some members of the royal family during their trip, but it seemed like things were still hostile between the latter and his older brother, Prince William.
"At the moment, it does not look likely that Harry and Meghan and William and Kate will meet up separately during the Jubilee celebrations," one insider told Page Six. "There is certainly nothing in the diary at the moment."
But it seems like Prince Charles is ready to put the past behind them — once and for all. Meghan and Harry were spotted leaving Clarence House, sparking rumors that perhaps the duo and the 73-year-old made up.
"He said at the end how great it was that everyone comes together this weekend," Sarah Friar, CEO of the app Nextdoor, said of the prince. "We see it with neighbors, right? I'm from a company called Nextdoor, so people coming together with the best coming out. People who don't know each other are out having fun."
Friar, who sat next to Charles, added that he said, "When it comes to Monday, are we going to go back to all the bickering again? Let's hope we don't do that."