Meghan Markle Likely 'Nervous' Being Back With The Royal Family, Royal Watcher Notes: She 'Will Be Dreading The Return'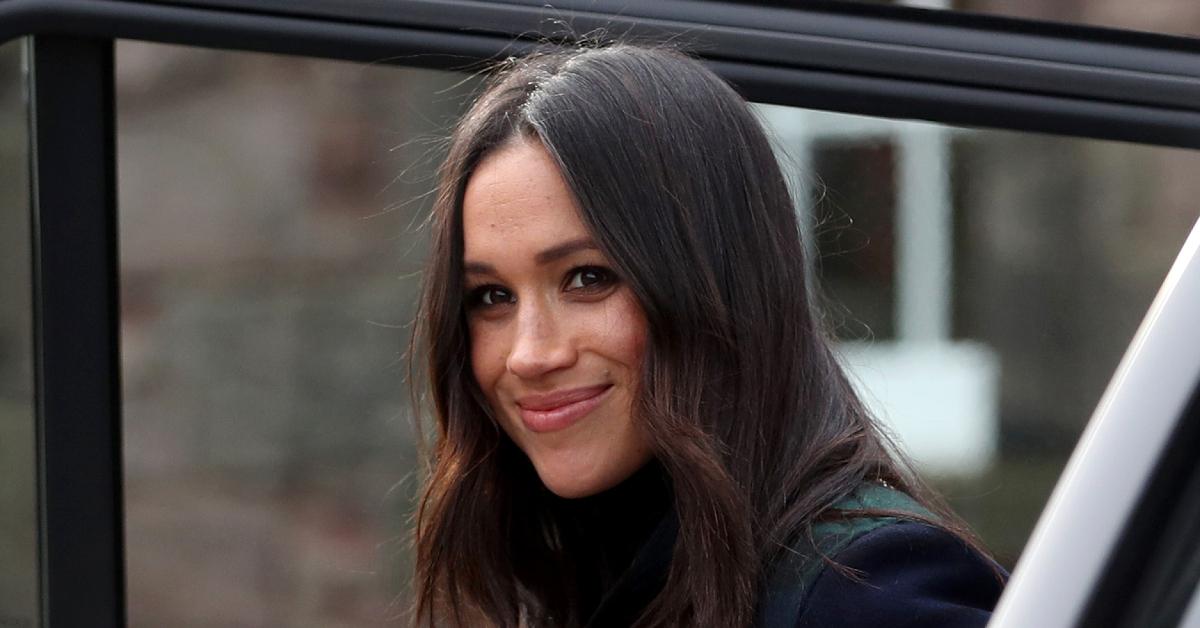 Meghan Markle and Prince Harry are back in the U.K., but according to author Duncan Larcombe, she is most likely not looking forward to being with her husband's brood.
Article continues below advertisement
"For Harry, he came back for Philip's funeral and the unveiling of Diana's statue last summer – and, of course, he was meeting the Queen and seeing his dad not that long ago," he told OK!. "But, for Meghan, this is probably incredibly nerve-wracking for her. I will imagine that she with some reason, will be dreading the return."
Larcombe suggested that the former actress, 40, is happy to have her children, Archie, 3, and Lilibet, who turns 1 on June 4, with her.
"Having Lili with them when they return for the Jubilee is probably quite a good distraction. It will all be about the kids and kids' talk because you have to hope they wouldn't have long, drawn-out, heart-to-heart chats in front of their children," he noted.
Article continues below advertisement
In early May, Queen Elizabeth announced that the pair would be making the trek back to Europe.
"After careful consideration, the Queen has decided this year's traditional Trooping the Colour balcony appearance on Thursday, June 2 will be limited to Her Majesty and those members of the royal family who are currently undertaking official public duties on behalf of the Queen," a palace spokesperson said.
"In addition, the Cambridge and Wessex children are also expected to appear as is Sir Tim Laurence, who the Queen is happy to attend as a frequent attendee and support for the Princess Royal on official engagements," the statement continued.
Even though the reunion may be tense and awkward, Harry and Meghan seem to have things under control. "There has been further contact between the Duke and members of his family, but any talk of them planning to cause a scene or detract from the Queen's celebrations is nonsense," a source said. "They are here to see family and enjoy what will undoubtedly be an incredible moment in history."