'They Like To Do Things Differently': Prince Harry & Meghan Markle's Pal Dean Stott Defends Couple's Unexpected Departure From Royal Family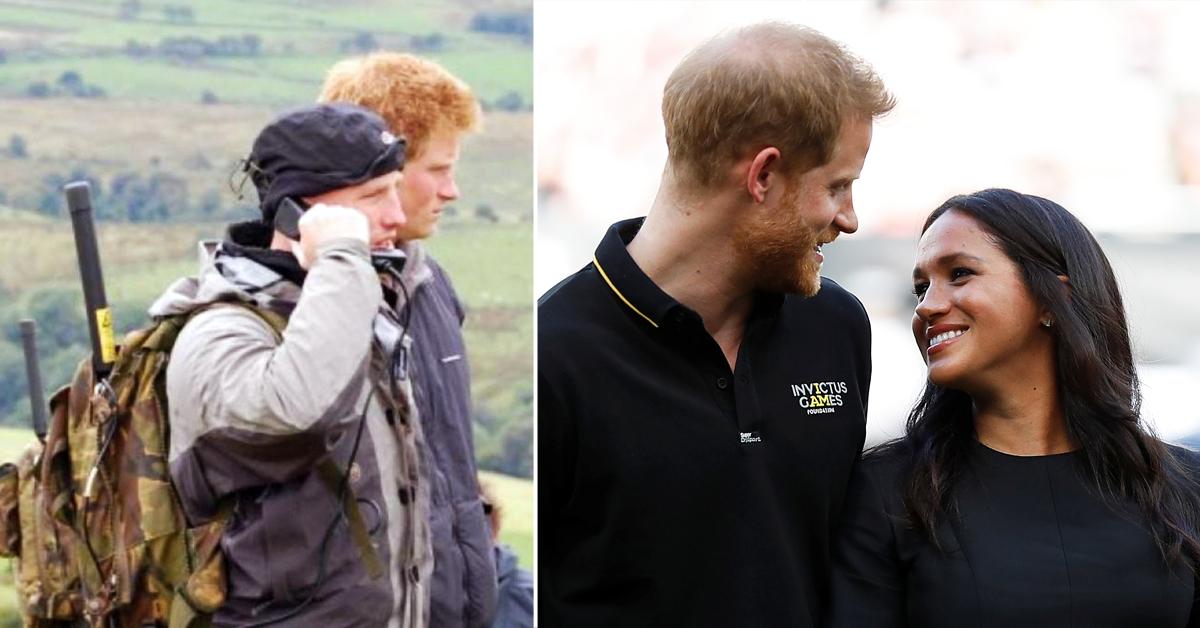 Though the royal family may not be too pleased with Prince Harry and Meghan Markle after they confirmed they were stepping down from their roles, the couple has at least one supportive pal in their corner.
Former British Special Forces soldier Dean Stott had nothing but nice things to say as he discussed the pair's future while on BBC Radio 4's Today Programme.
Article continues below advertisement
"We're all focusing on them stepping back. I made some comments last year that there are so many positives we can take from this, especially their love for philanthropy," he noted. "Obviously them being within the royal spotlight, there's a lot of protocol and red tape. But actually, their decision to step back gives them more opportunity and freedom to do more and help more."
Stott added that they're "very much a modern couple" who "like to do things differently."
Article continues below advertisement

On February 19, Buckingham Palace revealed the news that the duo, who are currently living in California, "will not be returning as working members of the royal family."
"Following conversations with the duke, the queen has written confirming that in stepping away from the work of the royal family it is not possible to continue with the responsibilities and duties that come with a life of public service," the statement continued. "The honorary military appointments and royal patronages held by the duke and duchess will therefore be returned to Her Majesty before being redistributed among working members of the royal family."
After the news broke, the pair made a statement of their own, assuring the public that they will "remain committed to their duty and service to the U.K. and around the world ... We can all live a life of service. Service is universal."
Their words didn't sit well with Harry's older brother, Prince William. According to a source, the father-of-three thought their response to Queen Elizabeth II was "insulting and disrespectful."
However, Harry and Meghan have kept good on their promise by donating to Genesis Women's Shelter in Texas, which was ravaged by a winter storm. "Through their nonprofit, they are supporting us by replacing the roof at our transitional housing facility & helping us meet our immediate needs," the shelter's Twitter account shared. THANK YOU, ARCHEWELL FOUNDATION!"

The pair, who are expecting their second child together, will likely touch on their tension with the royal family when they sit down for a tell-all interview with Oprah Winfrey on March 7.