Prince William Reportedly Found Prince Harry & Meghan Markle's Response To The Queen 'Insulting And Disrespectful'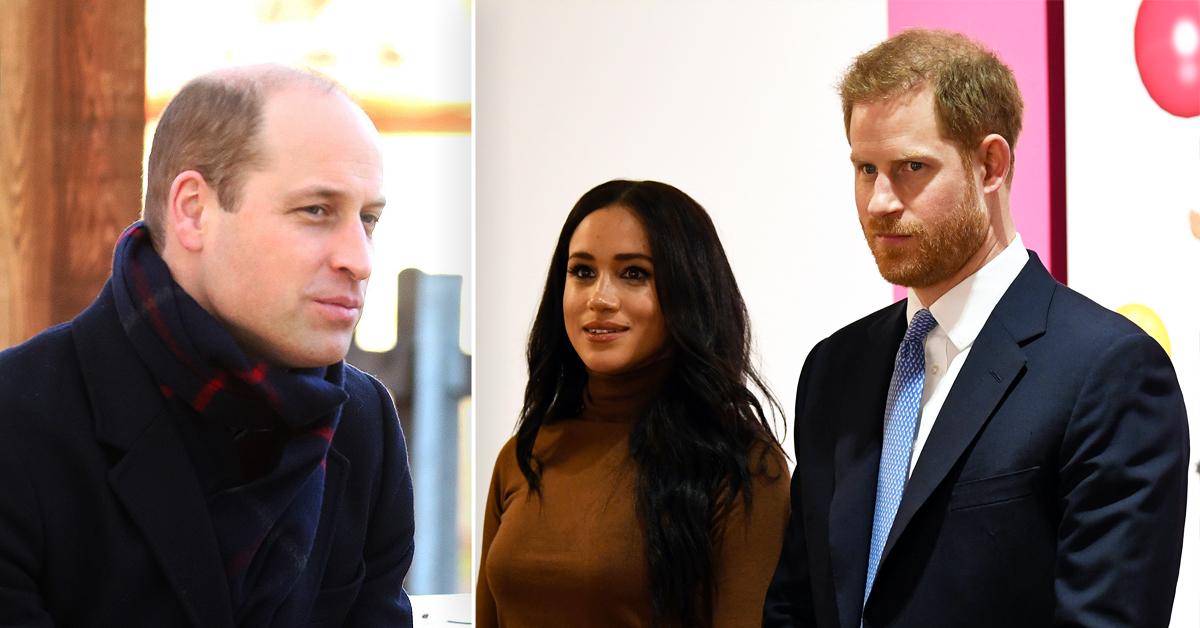 Though Prince William and Prince Harry's strained relationship seemed to be on the mend, an insider claimed that the former is now "very upset" with the way his younger brother stepped down from the royal family, as his personal statement seemingly took a dig at their grandmother, Queen Elizabeth II.
About a year after Harry and wife Meghan Markle stepped down from their royal duties and moved to America, Buckingham Palace announced that the couple "will not be returning as working members of the royal family."
Article continues below advertisement
The loaded words left the royal family shocked, especially William, who reportedly thinks the couple's behavior was "insulting and disrespectful. [He's] very upset by what has happened," claimed an insider.

"You don't answer the Queen back — it's just not done," added a second source.
Article continues below advertisement
With Texas in a state of emergency due to a catastrophic winter storm, the pair are planning to donate to Dallas' Genesis Women's Shelter & Support.
"Today, we were notified that through the actions of The Duke and Duchess of Sussex's nonprofit, Archewell Foundation, Prince Harry and Meghan will make a donation to help us get back on our feet," CEO of Genesis Jan Langbein revealed. "Not only will this gift provide for our critical needs, it shines an international spotlight on violence against women and children, letting survivors know that they are not alone."
A source close to the couple shared a few extra details with Harper's BAZAAR.

"Like so many, the couple is heartbroken to see communities across Texas still struggling to access the very basic resources we all need—water, heat, food, shelter," the source noted. "They encourage everyone to continue compassionately supporting the people of Texas during this emergency, in whatever way they can or are able, and hope this directed donation will bring relief, comfort, and certainty to the entire Genesis community."