'Everyone Will Be Watching': Buckingham Palace Is Reportedly 'Nervous' About Prince Harry & Meghan Markle's Tell-All Interview With Oprah Winfrey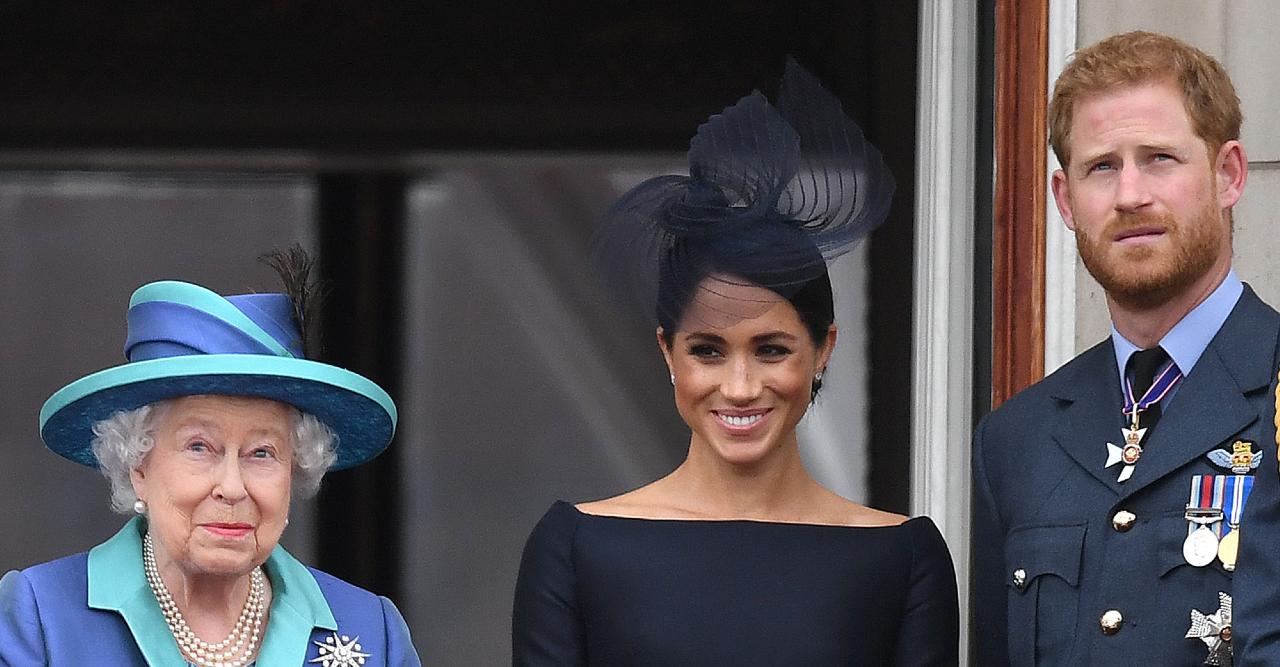 Meghan Markle and Prince Harry sure know how to make an announcement! On February 14, the pair revealed they were expecting baby No. 2, and one day later, CBS shared that Oprah Winfrey would be sitting down with the couple in a 90-minute special.
Article continues below advertisement
As for how Queen Elizabeth II feels about the interview, it seems like she may have not been notified about the event beforehand.
"The Duke and Duchess are no longer working members of the Royal Family and therefore any decisions they take with regard to media commitments are matters for them," a statement read. "As non-working members of the Royal Family they are under no obligation to inform the Royal Household of such plans."
"Winfrey will speak with Meghan, The Duchess of Sussex, in a wide-ranging interview, covering everything from stepping into life as a Royal, marriage, motherhood, philanthropic work to how she is handling life under intense public pressure," CBS said in a statement. "Later, the two are joined by Prince Harry as they speak about their move to the United States and their future hopes and dreams for their expanding family."
Article continues below advertisement
However, the Palace is reportedly hesitant about what the Duke and Duchess of Sussex will divulge. "One only has to look at the previous installments of the tell-all interview to know these things never end up with a wholly positive experience for any party," one source told the Mirror, adding that there is "a great deal of nervousness" behind closed doors.
"Everyone will be watching with intense interest," the insider added.
This is hardly the first time a member of the royal family has been interviewed. In 1995, Princess Diana chatted with Martin Bashir about how her life drastically changed since she married Prince Charles — and how he cheated on her with Camilla Parker-Bowles.
Article continues below advertisement
"Well, there were three of us in this marriage, so it was a bit crowded," Princess Di famously said.
Meanwhile, Winfrey, 67 — who lives right near Meghan and Harry in Montecito, Calif. — is gearing up to ask the couple all the hard-hitting questions.
"This is a big deal. I know she's been working on the questions all weekend long," Gayle King said of her pal on CBS This Morning. "I'm told nothing is off limits, nothing is off limits. She can ask anything she wants."