Prince Harry & Meghan Markle's Archewell Trademark Bid Hits Road Block With U.S. Lawyers, Expert Reveals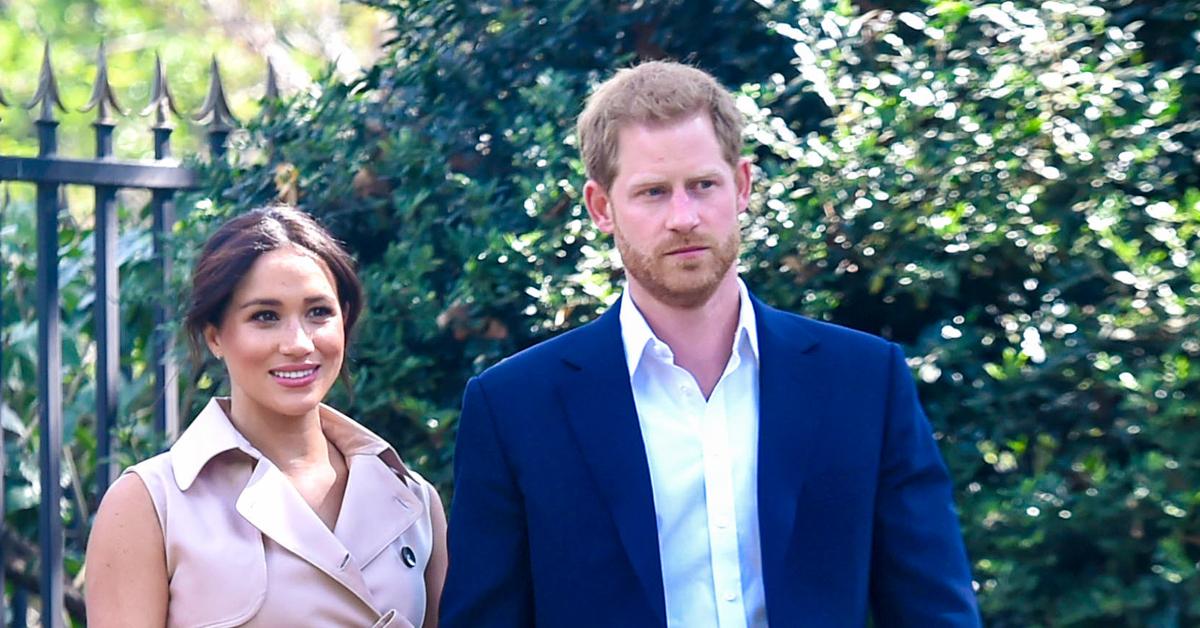 Nothing is ever easy for Meghan Markle and Prince Harry. Richard Eden told the Daily Mail that the couple's quest to trademark their entertainment empire, Archewell, has hit a road block with U.S. lawyers.
Article continues below advertisement
According to Eden, the couple applied to have their fundraising set-up, Archewell Foundation, and podcast, Archewell Audio, protected by company law in America. The two sent documents to the U.S. Patent and Trademark Office asking for sole use of the terms.
Apparently, the duo were told their applications need clarification if they are to be made into law.
Article continues below advertisement
On the application, Meghan and Harry said the company was for the "creation, development, production and distribution of podcasts, audio programs, music, and audio books" and would create "live podcast performances, live stage performances, live music performances, and live audio-book readings."
Article continues below advertisement
In response, the office said that the "applicant must clarify that these are entertainment-based services" and "specify the nature of the 'live stage performances.'"
The office requested Meghan and Harry's legal team define the type of web apps they want to provide for the Archewell Foundation.
Article continues below advertisement
The California residents have reportedly been given six months to clarify the documents, but if they don't respond in time, both of their applications will be nixed.
Article continues below advertisement
While speaking to Oprah Winfrey this year, Harry and Meghan revealed that they weren't even thinking about working with big companies such as Netflix and Spotify.
"That was suggested by somebody else by the point of where my family literally cut me off financially, and I had to afford security for us," Harry said at the time.
Article continues below advertisement
Since then, the two have underdelivered and only recorded 35 minutes of content for Spotify.
"We're being told they're having up to five months off and people who are paying them a lot of money will expect something in return," expert Phil Dampier said. "They seem to be using up a lot of ammunition very early and putting a lot of stuff out there in terms of deals and agreements with lots of firms. The question might be asked whether they have too much on their plate."