Prince Harry Makes A Cameo In Meghan Markle's 40th Birthday Video By Showing Off His Juggling Skills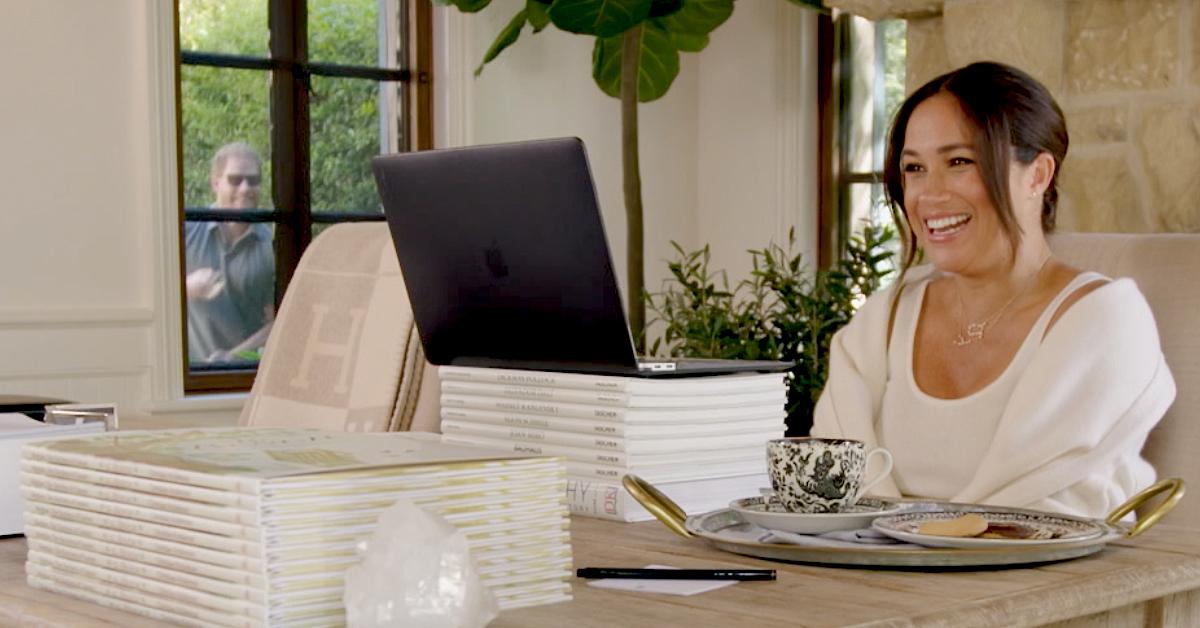 Prince Harry has got some tricks up his sleeve! In Meghan Markle's 40th birthday video, the red-headed royal was spotted doing a juggling trick outside of the home.
Article continues below advertisement
In the video, the former actress announced the new initiative — and she even got Melissa McCarthy to help spread the word!
At the end of the two-minute video, some bloopers were shown, and the camera cut to Harry, 36, throwing some balls in the air. Of course, the Bridesmaids star couldn't help but laugh at the hilarious move.
Article continues below advertisement
"What?" Meghan asked, as her husband got out of the way.
Article continues below advertisement
The TV personality has always been interested in making the world a better place, so that's why her latest idea was a no-brainer.
Article continues below advertisement
"In the past two years, and in large part because of the COVID-19 pandemic, TENS OF MILLIONS OF women around the world have left the workforce, including over two million women in the U.S.," she wrote in a statement on the pair's Archewell website. "So many of these women are also SHOULDERING THE BRUNT OF THE CRISIS when it comes to unpaid labor, including schooling and caring for family members. And the latest research shows that FEWER WOMEN THAN MEN WILL REGAIN WORK as we recover from the pandemic."
Article continues below advertisement
"For my birthday, I have asked 40 friends, activists, athletes, artists, and world leaders to help kickoff a global effort by contributing 40 MINUTES OF MENTORSHIP to support women re-entering the workforce. With this time, I hope they each help someone advance a professional life on her own terms, and, I hope that they inspire countless others to give 40 minutes of their time as well," she continued.
Adele, Amanda Gorman, Amanda Nguyen, Deepak Chopra and more have contributed their time so far.