Meghan Markle Pays Tribute To Children Archie & Lilibet By Wearing 2 Constellation Necklaces In Birthday Video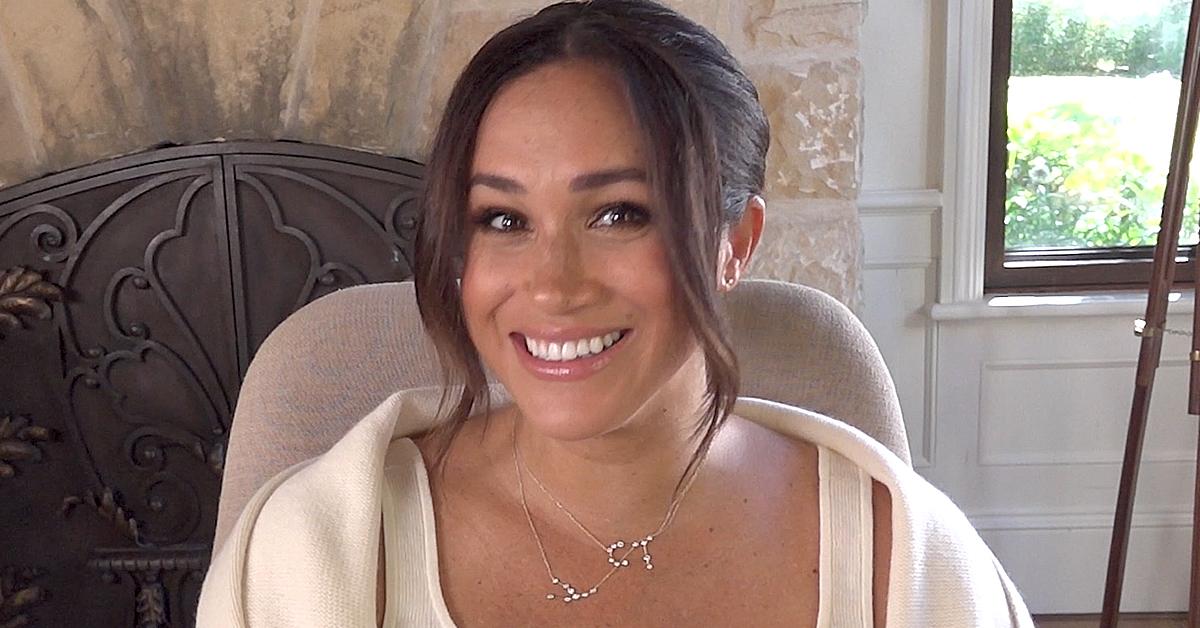 Always thinking of her little ones! Meghan Markle gave a sweet shout-out to her two kids, son Archie and daughter Lilibet, in a new video, which she posted on her 40th birthday.
Article continues below advertisement
In the clip, the former actress sported two gold necklaces by Logan Hollowell — one is the Taurus constellation, which is Archie's zodiac sign, and the other is a Gemini constellation for daughter Lili, who was born on June 4.
Meghan and Prince Harry's tots made brief cameos in the video, as there were three picture frames shown. Lilibet is in one of the black-and-white images, while a larger photo of Archie is also shown.
Article continues below advertisement
Meghan made an exciting announcement and even recruited her pal Melissa McCarthy to help out!
Article continues below advertisement
"Here's the idea, because I am 40, I am asking 40 friends to donate 40 minutes of their time to help mentor a woman who is mobilizing back into the workforce. Over two million women in the U.S. alone and tens of millions around the world have lost their jobs due to COVID, and I think if we all do it and all commit 40 minutes to some sort of active service, we can create a ripple effect. Are you in?" she asked the actress.
"Yes, times 40," the Bridesmaid star says.
Article continues below advertisement
The brunette beauty also shared more information on her Archewell website. "In reflecting on my 40th birthday and the many things I am grateful for, I'm struck that TIME IS AMONG OUR GREATEST AND MOST ESSENTIAL GIFTS: Time with our loved ones, time doing the things we love, time spent learning, laughing, growing, and the sacred time we have on this earth," the mom-of-two wrote. "Amongst the most valuable gifts of time is also time spent in service to others knowing that it can contribute to incredible change. To that last point, and with my 40th lap around the sun in mind, it made me wonder: what would happen if we all committed 40 minutes to helping someone else or to mentoring someone in need? And then what would happen if we asked our friends to do the same?"
"For my birthday, I have asked 40 friends, activists, athletes, artists, and world leaders to help kickoff a global effort by contributing 40 MINUTES OF MENTORSHIP to support women re-entering the workforce. With this time, I hope they each help someone advance a professional life on her own terms, and, I hope that they inspire countless others to give 40 minutes of their time as well," she continued.