Prince Harry 'Felt Helpless Being 5,000 Miles Away' From Queen Elizabeth After He Learned Of Her Hospitalization, Source Reveals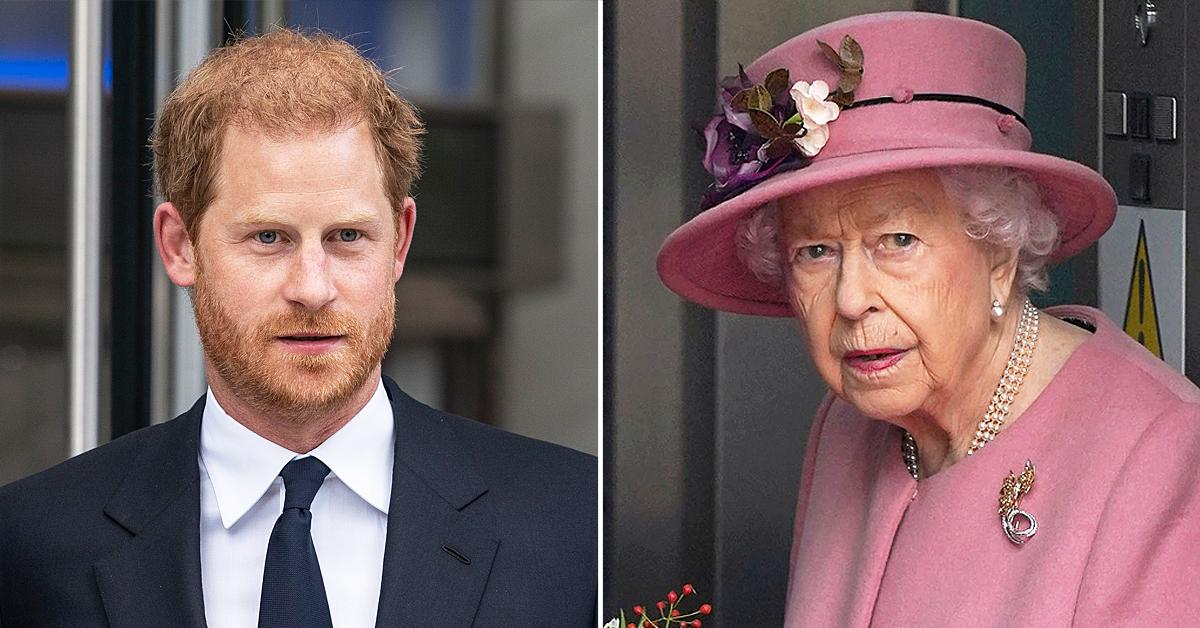 Article continues below advertisement
"He felt helpless being 5,000 miles away in Montecito, [Calif.,] and has been checking-in non-stop with her," the insider revealed.
When the dad-of-two — who moved to California with Meghan Markle in 2020 — learned that his grandfather, Prince Philip, had passed away in April, he felt "guilty about not saying goodbye," since he lives in another country.
Article continues below advertisement
"[He] would never forgive himself if the same thing happened with his beloved grandmother," the insider shared, adding that Harry is "hoping to go back home for Christmas with Meghan, if not before so that she can finally get to meet [her great granddaughter] Lilibet and see [great grandson] Archie again."
Article continues below advertisement
Harry and his grandmother are extremely close, and in March, he gushed over their strong bond.
"I've spoken more to my grandmother in the last year than I have done for many, many years," he told Oprah Winfrey. "My grandmother and I have a really good relationship. And an understanding. And I have a deep respect for her. She's my colonel in chief, right? She always will be."
Last week, the 95-year-old canceled her trip to Northern Ireland after her doctors advised her to take a beat.
Shortly after, the palace revealed that she was hospitalized for one night but seemed to be on the mend.
Article continues below advertisement
"Following advice to rest, The Queen has been undertaking light duties at Windsor Castle," Buckingham Palace said. "Her Majesty has regretfully decided that she will no longer travel to Glasgow to attend the Evening Reception of COP26 on Monday, 1st November. Her Majesty is disappointed not to attend the reception but will deliver an address to the assembled delegates via a recorded video message."
Article continues below advertisement
"The Queen is finally acknowledging that she won't be around forever and needs to slowdown," the source said. "She's not a quitter and will continue working but is handing over of some of her duties to Prince Charles and Prince William and is preparing them to take over."