Meghan Markle & Prince Harry's Trip To The U.K. For Christmas Would Be 'Difficult' As Royal Family Doesn't 'Trust Them,' Expert Claims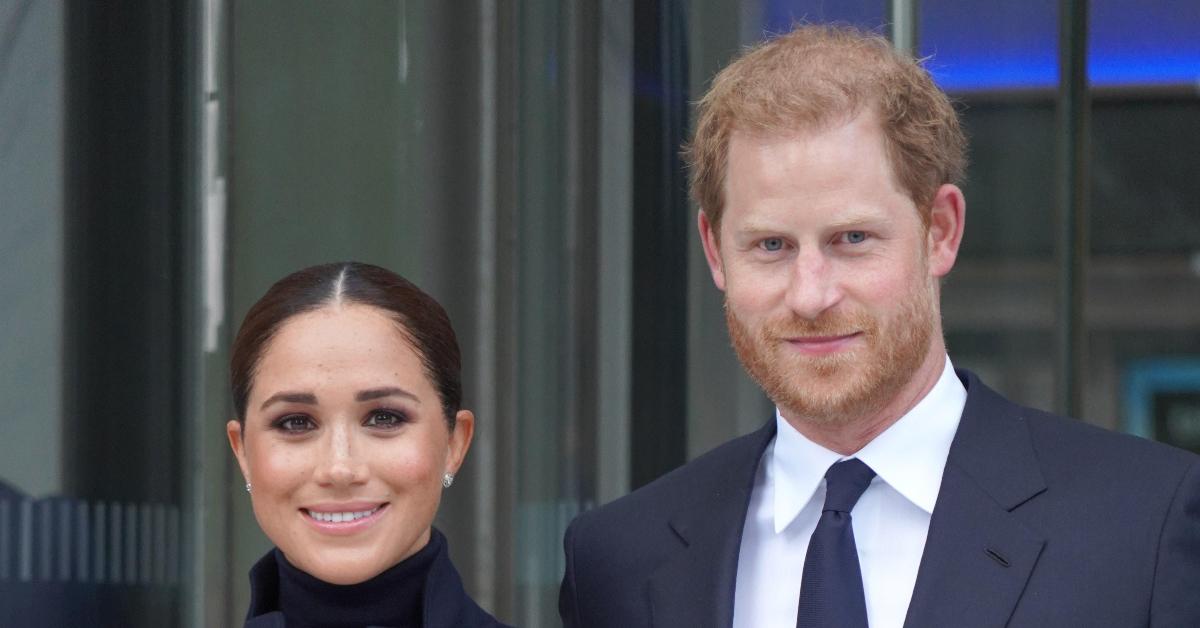 There's been rumblings that Prince Harry and Meghan Markle might visit the United Kingdom this winter, but royal author Angela Levin believes the move "would cause a lot of people a lot of grief."
Article continues below advertisement
"The Queen would be delighted because she adores Harry — and also you love a child even though you disagree with everything they are doing — but I think for the other royals, it is quite a stiff time where everybody has a very explicit diary of changing five times a day and what they have to do at what time," she explained. "I think it will be very, very difficult if they come over because the feeling is you can't trust them, and they might use this for their next documentary or for his next book."
Ever since the couple left the royal family in 2020, they have been candid about their time in the palace. In March, the 37-year-old spoke about his relationship with his brother, Prince William, and his father, Prince Charles.
Article continues below advertisement
Now, Harry is writing a memoir about his life, which his brood is less than thrilled about.
Article continues below advertisement
The two are currently in New York City as they are making an appearance at Global Citizen Live on September 25 — but the royal family is bracing for what they will say during their trip.
"Already there will be some anxiety at court ... of course they are going to be worried," historian Dr. Edward Owens, told The Express. "The royal family is obsessed by control and when they can't control events, they are inevitably very anxious and even fearful."
Article continues below advertisement
Once Harry's book does come out, the brood will celebrate "[Prince] William, Catherine [the Duchess of Cambridge] and their young family in direct opposition to Harry's narrative," the expert said.