Prince Harry Booked A One-Way Trip Home For Prince Philip's Funeral Because He Felt There Might Be 'An Opportunity' For Him & His Family To 'Come Together & Talk,' Author Claims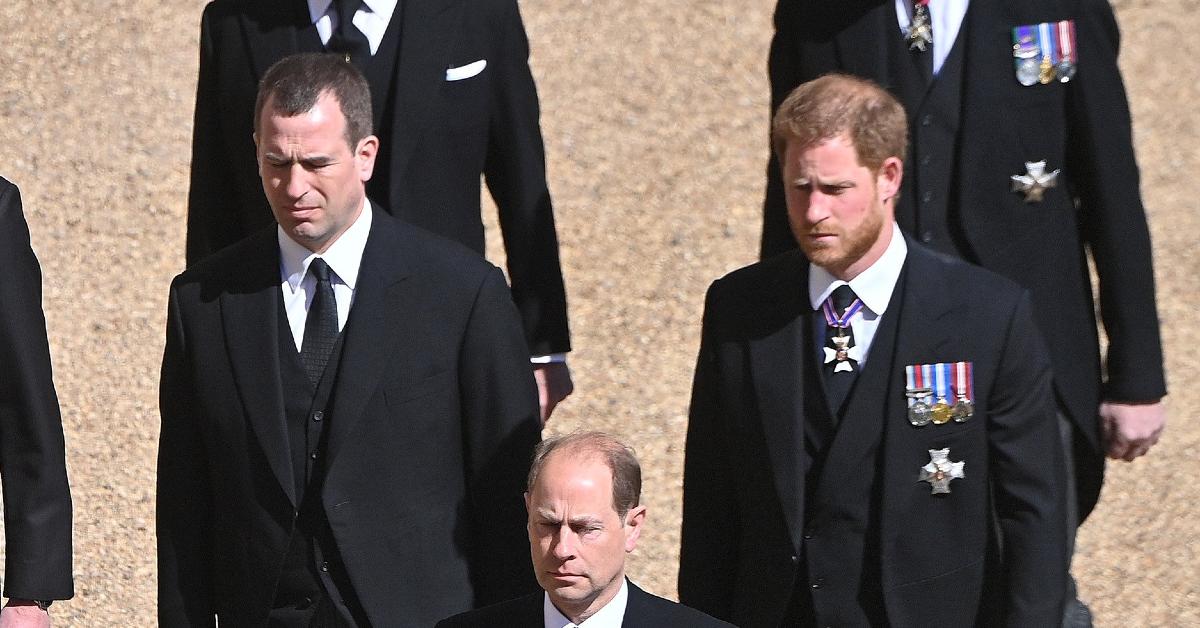 Even though Prince Harry didn't stay in the U.K. long when he returned in April for Prince Philip's funeral, he apparently bought a one-way ticket home just in case he was able to resolve things with his family.
Article continues below advertisement
"There was a feeling that this trip might also present an opportunity to come together and talk without the filter of staff as go-betweens, a number of whom the Sussexes had come to discover were behind many of the media leaks they dealt with as working royals," Omid Scobie claimed in the updated version of Finding Freedom.
Article continues below advertisement
During the trip, Harry, 36, and Prince William, 39, were seen talking to one another, which was their "first face-to-face conversation in almost 15 months," the book claimed. There were supposedly "at least two further conversations" that took place during that first trip.
Harry and Meghan Markle decided to step down from their roles within the royal family in 2020, and the next year, they made it official by moving to California.
Article continues below advertisement
"They knew that they had to change things, but what they had actually planned wasn't actually what was best," Scobie noted. "They tried to find a way to compromise. But would that have enabled them to have that level of happiness and security that they have today? Probably not. Those ties to the institution [of the monarchy] would have still been strong and there would have constantly been issues about financial endeavors and the business decisions they made."
Since then, the dad-of-two has spoken out about what life was like inside the palace, which did not sit well with his family.
Article continues below advertisement
However, it seems like the former actress and Harry are paying attention to themselves and their children, Lilibet and Archie.
Scobie added, "If we look at where they are now, they feel that it worked out in the best possible way in the end. It's only now that they've found a life that supports their interests and enables them to focus on the things that are important to them."