Meghan Markle & Prince Harry Are 'So Resentful They Want To Bring Down The Royal Family & The Queen,' Expert Claims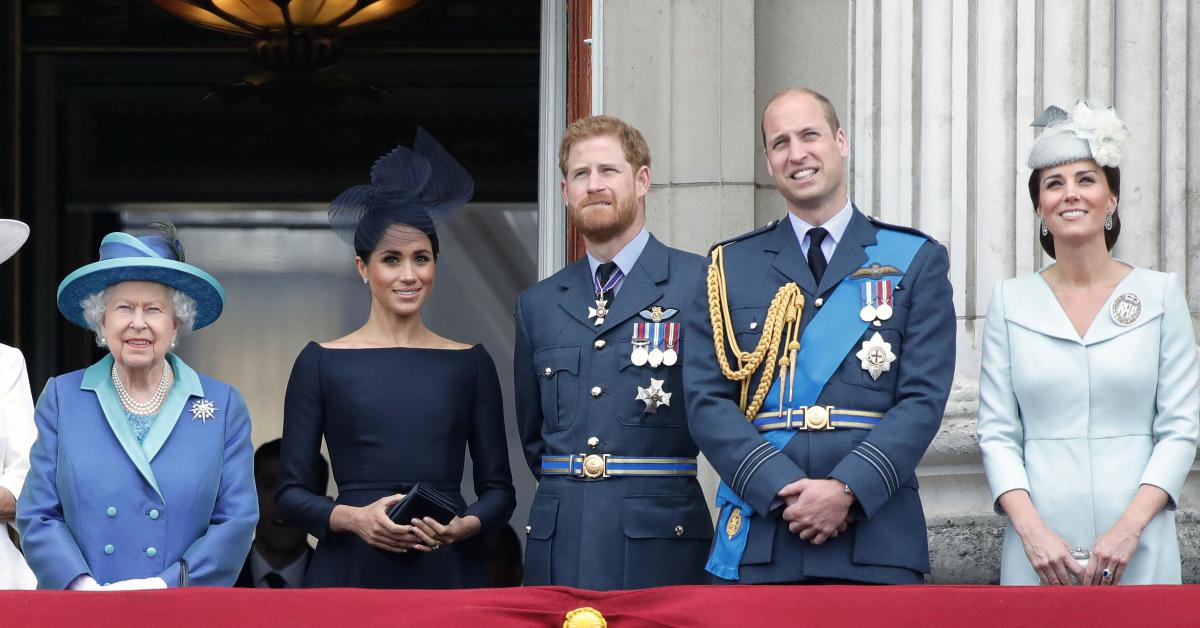 While speaking to Oprah Winfrey in March, Meghan Markle and Prince Harry made some bombshell claims that the royal family didn't like.
Article continues below advertisement
Afterwards, Queen Elizabeth released a statement, which said "the whole family is saddened to learn the full extent" of Harry and Meghan's troubles.
But the couple was "not surprised" by the comment, Finding Freedom authors Omid Scobie and Carolyn Durand claimed in the updated version of their book.
Article continues below advertisement
Royal expert Angela Levin did not appreciate that Harry, 36, and Meghan, 40, would be so unkind to the 95-year-old after she's put up with their drama.
Article continues below advertisement
"I think it is beyond disgusting actually. "I do hope the Queen doesn't listen to a couple like that who only think about themselves and make sure they are victims," she told talkRADIO. "Some people get a sort of buzz if they are attacking someone else and if it's dangerous. They get a high and the adrenaline keeps them going and they feel powerful and strong."
She continued, "We need to consider that for a moment. What they are doing now is absolutely outrageous. Why should the queen accept full responsibility? This is two people now who are so resentful they want to bring down the royal family and the Queen. She is vulnerable at her age."
Article continues below advertisement
Since Harry and Meghan moved to the U.S., they have kept busy — and Levin noted that he doesn't seem to miss his brood. "Harry says he's not moving on, but he's moved on. He's written a book, probably about the royal family. Work is pouring in for him. He has definitely moved forwards so that's nonsense."
Despite the feud, it seems like the former actress and her husband are doing just fine. "They seem to be existing in a different place, and that place is much healthier," Scobie shared. "Meghan famously spoke about that it was not enough to survive — we are now in the thrive chapter."