Prince Harry & Meghan Markle 'Are Desperate To Be On The Front Pages At Every Opportunity,' Expert Says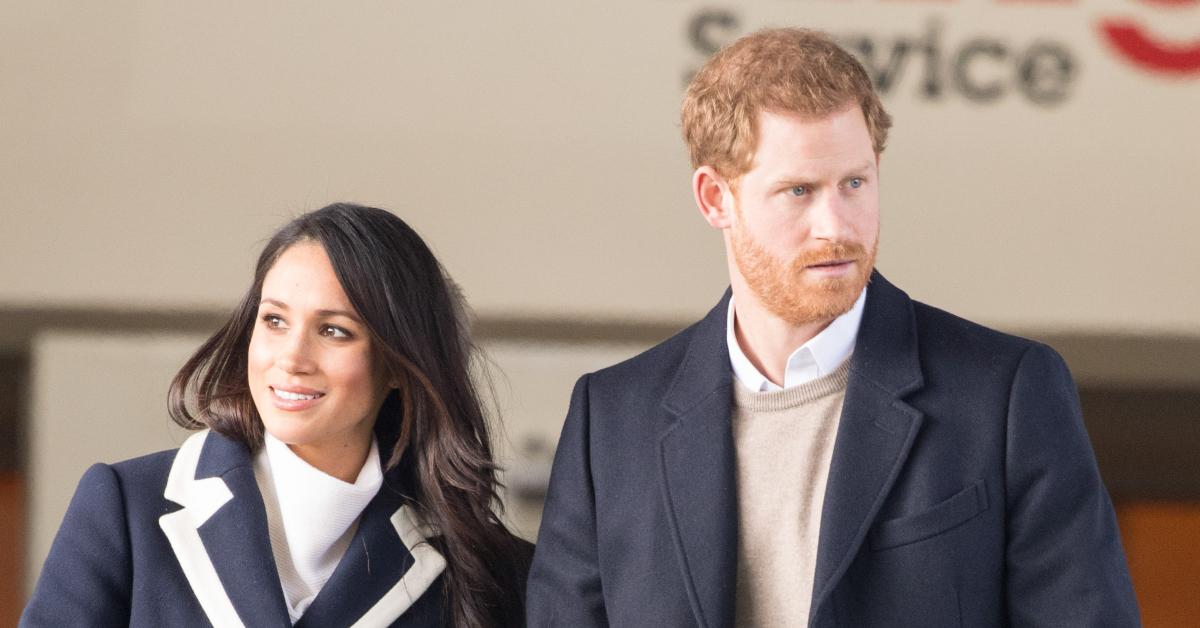 Just a few days after Meghan Markle and Prince Harry released a statement about the Taliban taking over Afghanistan and the earthquake in Haiti, royal expert Robert Jobson believes the two constantly need to be in the spotlight, even though they're no longer in the royal family.
Article continues below advertisement
"My feeling on this is that this is the couple that wanted their privacy, they craved their privacy," he said in an interview with GB News. "They are desperate to be on the front pages at every opportunity. How they can say they are experiencing how the world is on the edge from their $14 million mansion in the heart of California, I really don't know. I do think that when Prince Harry was a member of the royal family, he had a voice to help people. It's a shame he's not got that voice at the moment to really get some action going."
"Some of our comrades have come home from Afghanistan and are really going through a mental crises," he continued. "He was a person who could galvanize those people."
Article continues below advertisement
Although the note was meant to help others in need, Jobson thinks Harry, 36, had an ulterior motive.
"This sort of guff doesn't mean anything," the author said. "It's more woke nonsense from Princess Meghan and Prince Harry that nobody's actually listening to."
Article continues below advertisement
"They never got the invite to the Obama party and they're desperate to get on the front page," he added, referring to Barack Obama's 60th birthday in Martha's Vineyard.
"The world is exceptionally fragile right now," the message began on their Archewell website. "As we all feel the many layers of pain due to the situation in Afghanistan, we are left speechless. As we all watch the growing humanitarian disaster in Haiti, and the threat of it worsening after last weekend's earthquake, we are left heartbroken. And as we all witness the continuing global health crisis, exacerbated by new variants and constant misinformation, we are left scared."
Article continues below advertisement
"When any person or community suffers, a piece of each of us does so with them, whether we realize it or not. And though we are not meant to live in a state of suffering, we, as a people, are being conditioned to accept it. It's easy to find ourselves feeling powerless, but we can put our values into action — together," the note continued. "To start, we encourage you to join us in supporting a number of organizations doing critical work. We also urge those in positions of global influence to rapidly advance the humanitarian dialogues that are expected to take place this fall at multilateral gatherings such as the U.N. General Assembly and the G20 Leaders' Summit."
Article continues below advertisement
Expert Angela Levin also didn't think the announcement was necessary.
"Who do they think they are? It's as if we are all small children and now they are going to look after us," she fumed. "I think it's just they try and outsmart the royal family. They are in there first. They care, they are the only people that care when in fact they are ruthless and tough. If you compare these soft doughy-eyed comments to what they do to their own family it makes no sense whatsoever."