Princess Caroline Of Monaco's Stepson Prince Ernst Of Hanover & Wife Ekaterina Malysheva Expecting Baby No. 3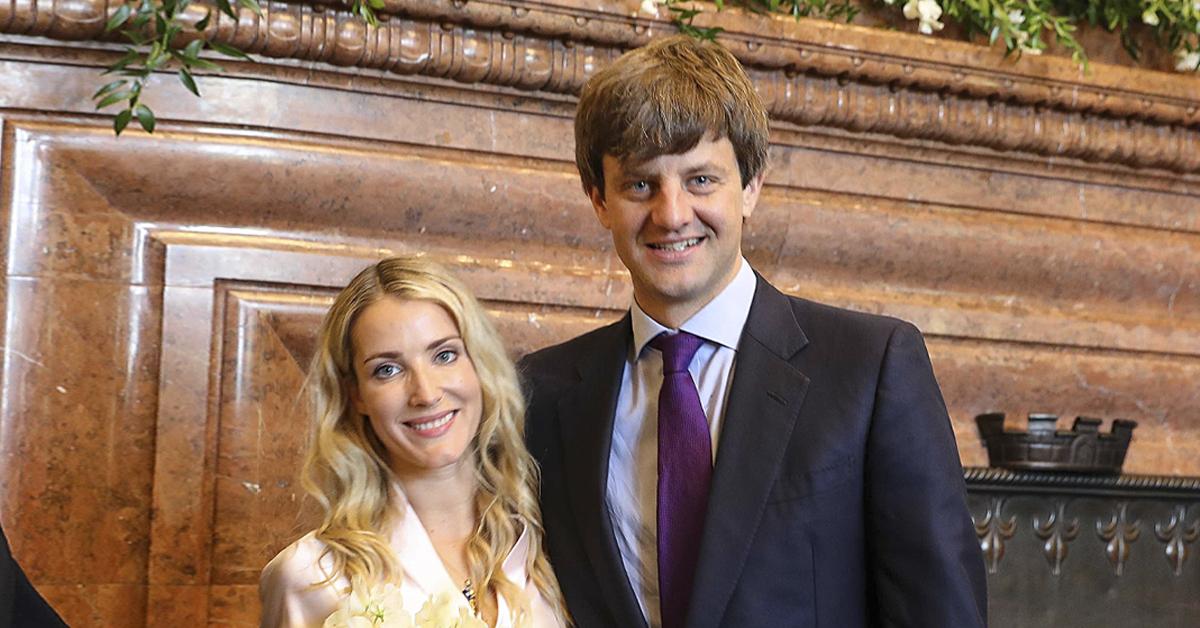 Congrats! Prince Ernst Of Hanover and Ekaterina Malysheva are expecting baby No. 3, German magazine Bunte reported.
The couple already shares two kids: Elisabeth, 3, and August, 2.
Article continues below advertisement
The pair tied the knot in July 2017 in Hanover, Germany — just two days after they had a civil ceremony. The two held two big receptions: a luncheon at Herrenhauser Gardens and an evening reception at Marienburg Castle.
Of the 600 guests, Charlotte Casiraghi, Andrea Casiraghi, Pierre Casiraghi and Princess Alexandra all attended the nuptials. However, the groom's father, Prince Ernst August, was not able to attend due to a financial dispute, and the groom's stepmother, Princess Caroline of Monaco, was also absent.
Ekaterina, a London-based fashion designer, wore a custom hand-embroidered lace gown to the lavish affair. She also wore the same tiara Princess Victoria Louise wore on her wedding day.
Article continues below advertisement
Recently, Prince Ernst August dragged his son to court for selling the royal family castle to the government for just one euro. Prince Ernst has accused his son of "going behind his back," according to papers filed in the district court of Hanover.
Article continues below advertisement
The 66-year-old transferred Marienburg Castle and the Calenburg estate to his son in the mid-2000s. In 2018, the Duke of Braunschweig and Luneberg said that Marienburg Castle would be sold to the government for a nominal fee.
Ultimately, the castle was not profitable — it was losing money by only bringing in around 200,000 visitors a day and renovations were around $31 million dollars.
In the papers, Prince Ernst wants to regain the properties and accuses his son of "gravely violating the rights, legal entitlements and interests."
However, the younger Ernst is confident the claims will be thrown out. "All the arguments in this lawsuit have already been refuted in an out-of-court settlement," the duke told German newspaper Der Spiegel. "Against this background we are relaxed about any dispute in court."