Prince Edward Reveals Queen Elizabeth Is 'Doing Remarkably Well' Following The Death Of Her Late Husband Prince Philip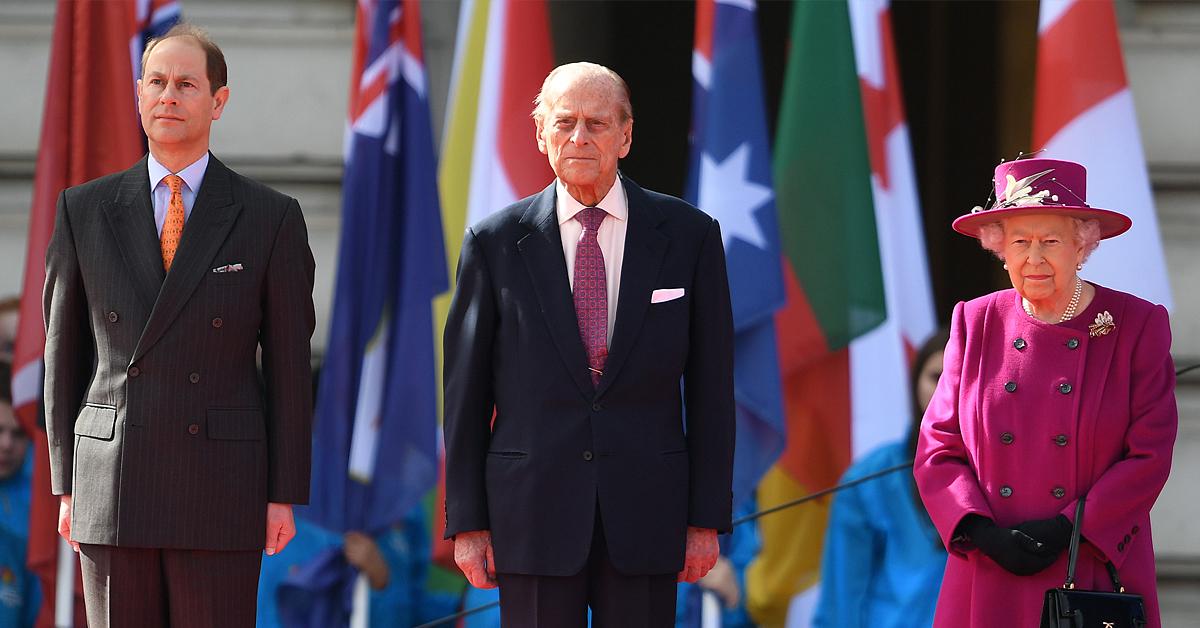 Prince Philip passed away only two months ago, and it seems like Queen Elizabeth is doing her best to carry on with her life.
Article continues below advertisement
While appearing in a new interview for CNN, Prince Edward was asked how the Queen, 95, has been holding up ever since she lost her husband of 73 years.
"I think actually doing remarkably well," he said. "Things are beginning to open up more, there are more activities so weirdly that sort of fills any particular void. I think there are going to be other times further on in the year where I think that it will become a bit more poignant and a bit harder. But at the moment, thank you very much indeed for asking, but I think that everybody's in pretty good shape really."
Article continues below advertisement
Edward — who now heads Philip's Duke of Edinburgh Awards after her retired in 2017 — will inherit the Duke of Edinburgh title, and he couldn't help but gush over his father's legacy.
Article continues below advertisement
"He was always, always incredibly self-effacing," he noted. "It wasn't about him, it was about other people, he just gave them the nudge of encouragement and off they'd go. And tragically, it wasn't until he passed away that everybody went, 'Wow, that's what he did?' And of course, it's too late, he never found out."
Edward's interview aired on June 10 — the day Philip would have turned 100 — but he revealed that his father didn't love being the center of attention.
Article continues below advertisement
"From a selfish point of view, we would have loved it if he had been here and been with us. But then birthdays were not necessarily his ... he didn't really want all the fuss and bother," he said. "He wasn't really looking forward to the centenary, even if we were. We go ahead and celebrate what might have been and his life and I think we try to turn it into something that's very positive."
Meanwhile, the Queen honored her late husband by planting a rose at Windsor Castle. "Last week, The Queen was given a Duke of Edinburgh rose to mark what would have been The Duke's 100th birthday," the caption read. "The rose was gifted by @the_rhs , of which The Queen is Patron. Named in The Duke's memory, the rose is planted in the East Terrace Garden, Windsor Castle. In 1956 His Royal Highness founded The @dofeuk Award scheme which he described as a 'do-it-yourself growing up kit.'"