Prince Edward Reveals The Pandemic Was 'Staggeringly Difficult' For Queen Elizabeth & Prince Philip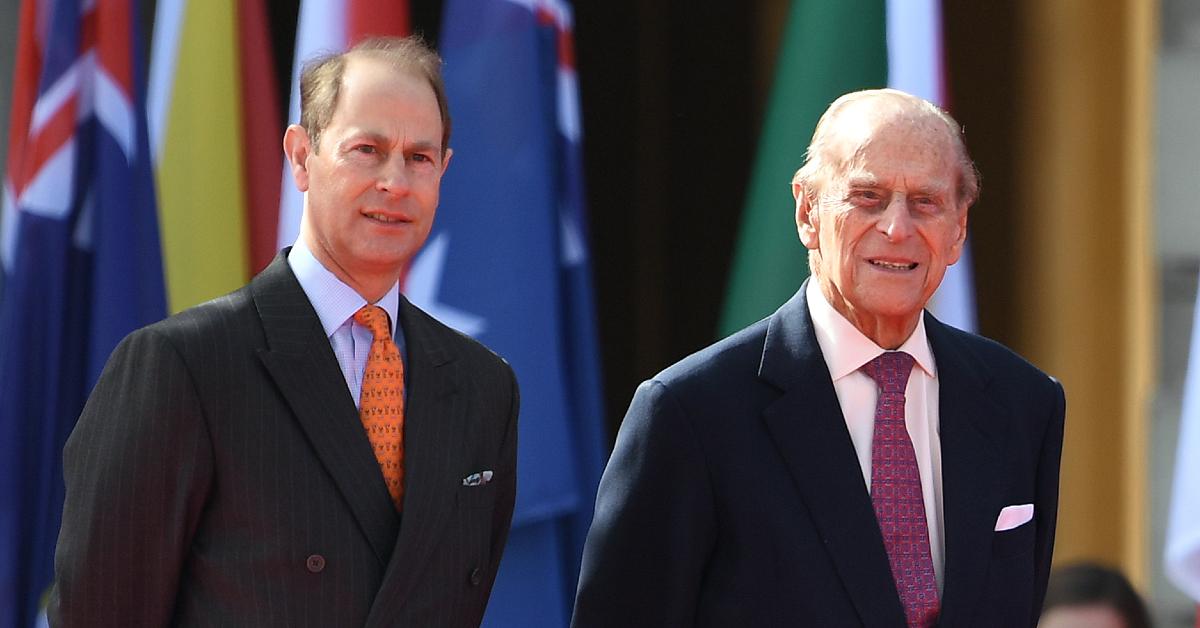 Even though Queen Elizabeth and Prince Philip got to spend a lot of time together amid the ongoing pandemic, Prince Edward said staying at home greatly impacted their lives.
Article continues below advertisement
"For them, life is so much about contact, it's so much about people and then suddenly that all stops," he told The Telegraph, adding that the Queen's engagements keep her busy, as it "doesn't really give her very much time to dwell on anything for too long."
Ultimately, the pandemic was "staggeringly difficult" for his parents, he said.
As a result, Edward and his wife, Sophie, Countess of Wessex, weren't able to spend time with the Queen and late Duke. Instead, they had to get creative.
Article continues below advertisement
"We used to see them stand on the balcony, which was about 20 feet up in the air," Sophie shared. "We'd see them waving. We'd shout at them and they'd shout back at us. It always seemed to be windy, so we could barely hear each other."
Article continues below advertisement
Sophie added that "everything went still" when she saw her husband walking behind Philip's coffin. "I think the fact that there were so few of us only served to raise the intensity of it," she said.
Article continues below advertisement
Sophie and Edward also said it was weird to attend the 30 person funeral.
Article continues below advertisement
"It's always difficult with these kinds of things because you're in the middle of it, so you've got no idea what it necessarily looks like from the outside. It became really poignant to be there because it was suddenly so very intimate," Edward said.
"You don't actually think about lots of people watching, because it becomes so personal," Sophie added. "I really felt for friends and family, as well as people from the Duke's organizations who were devastated that they couldn't pay their respects. But it would have been the same for every other family everywhere else."
Once Prince Charles is King, Prince Edward will take on the title as Duke of Edinburgh. (The title was supposed to go to Prince Andrew.)
"It's a very bittersweet role to take on because the only way the title can come to me is after both my parents have actually passed away," he said. "It was a lovely idea; a lovely thought."