Prince Edward Says Meghan Markle & Prince Harry's Feud With The Royal Family Is 'Difficult For Everyone'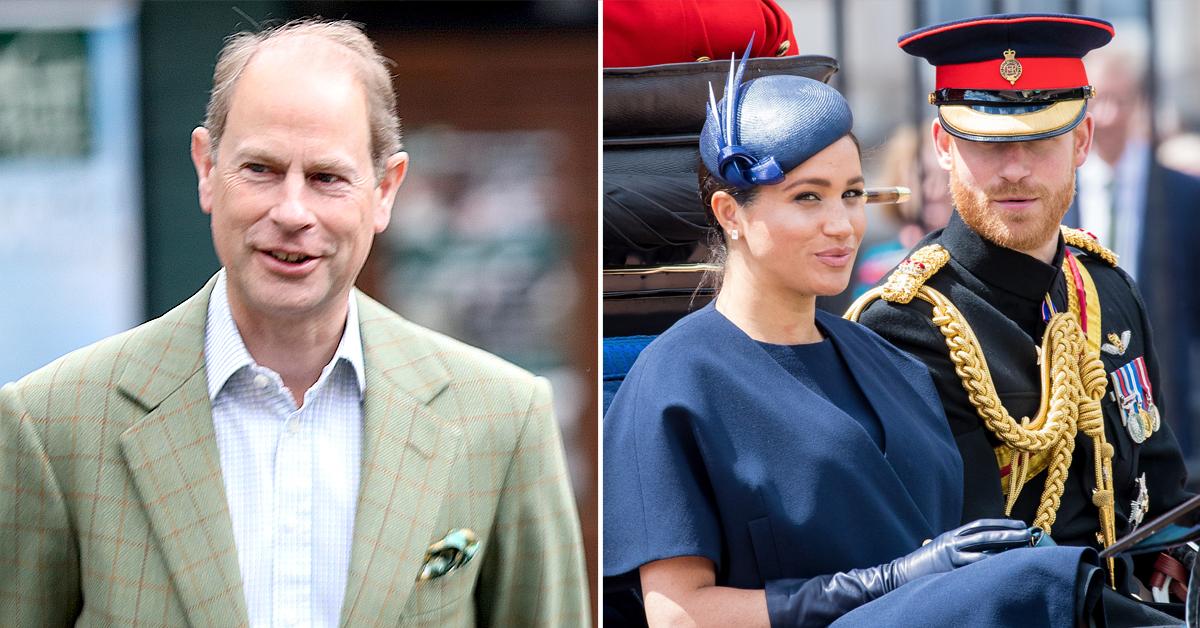 It's no secret that Meghan Markle and Prince Harry haven't been on good terms with the royal family for some time. Now, Queen Elizabeth's youngest son, Prince Edward, revealed how he feels about the ongoing saga.
Article continues below advertisement
"It's difficult for everyone, but that's families for you," Edward told CNN's Max Foster.
Article continues below advertisement
Edward also noted that it is upsetting the feud has played out so publicly. "Of course, you know. I mean it's ... there are all sorts of issues and circumstances there. We've all been there. I stay way out of it. It's much the safest place to be," he said.
Article continues below advertisement
"Weirdly we've all been there before – we've all had excessive intrusion and attention in our lives," he said. "And we've all dealt with it in slightly different ways, and we wish them the very best of luck. It's a really hard decision."
In March, the former actress, 39, and the red-headed royal, 36 — who relocated to California in 2020 — got candid about what their life was like while living at the palace.
Article continues below advertisement
Article continues below advertisement
"The following statement is issued by Buckingham Palace on behalf of Her Majesty the Queen," the statement said. "The whole family is saddened to learn the full extent of how challenging the last few years have been for Meghan and Harry. The issues raised, particularly that of race, are concerning. Whilst some recollections may vary, they are taken very seriously and will be addressed by the family privately. Harry, Meghan and Archie will always be much loved family members."
"This is the beginning of a new chapter within the family that will hopefully heal old wounds. Finally, there is hope that the family can reunite," an insider told The Royal Observer. "No one knew it at the time, but when Archie was born, Harry and Meghan were so angry with the family that they wanted nothing to do with them moving forward. That is why they broke all traditions and went with a totally new royal name. Now things have changed and they both very much want their daughter to be part of the family, which is why they chose the name Lilibet, the Queen's childhood nickname."