Exclusive: Prince Harry & Meghan Markle 'Already Introduced The Queen To Her Great Granddaughter Via Zoom,' Insider Reveals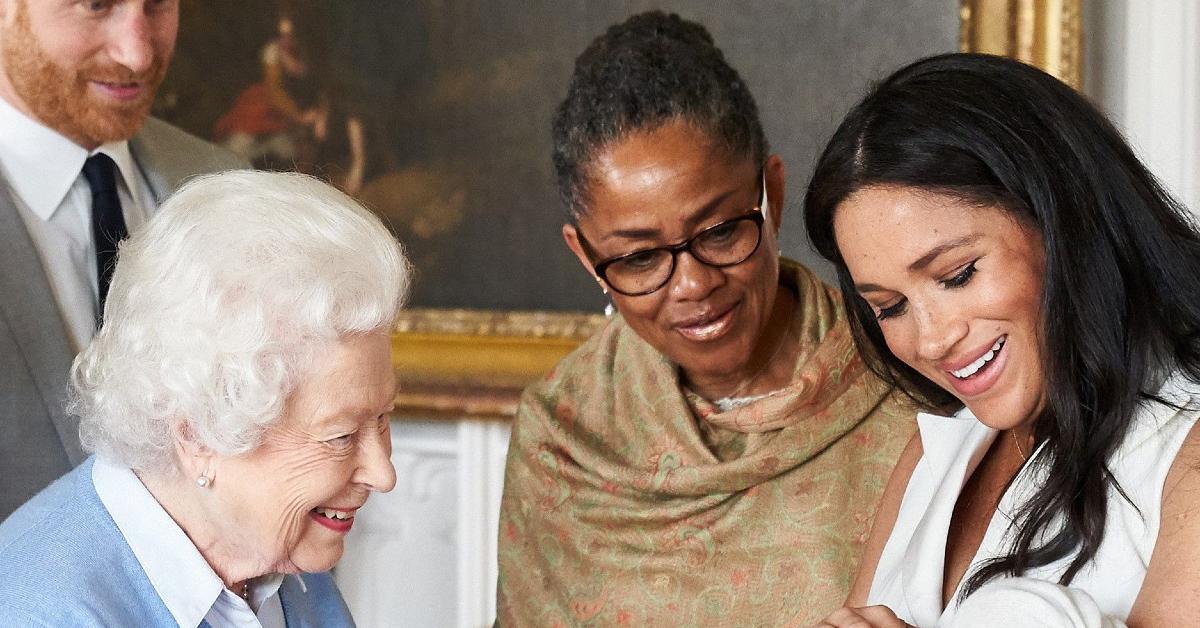 Right after giving birth on Friday, June 4, at 11:40am local time at the Santa Barbara Cottage Hospital in Santa Barbara, Calif., Prince Harry and Meghan Markle called his grandmother, Queen Elizabeth, to break the wonderful news before telling anyone else.
Article continues below advertisement
"Meghan is now resting at home and she and Harry have already introduced the Queen to her great granddaughter via Zoom," an insider exclusively tells The Royal Observer. "Since the couple moved to L.A., the Queen has become very familiar with Zoom. She talks to Harry, Meghan and Archie via technology, and now she is using it to meet her granddaughter. She is a very modern grandmother."
Insiders add that as well as calling the Queen, Harry and Meghan have spoken with his brother, Prince William, and his father, Prince Charles.
Article continues below advertisement
"This is the beginning of a new chapter within the family that will hopefully heal old wounds. Finally, there is hope that the family can reunite," adds an insider. "No one knew it at the time, but when Archie was born, Harry and Meghan were so angry with the family that they wanted nothing to do with them moving forward. That is why they broke all traditions and went with a totally new royal name. Now things have changed and they both very much want their daughter to be part of the family, which is why they chose the name Lilibet, the Queen's childhood nickname."
Article continues below advertisement
A Buckingham Palace spokesperson released a statement Sunday expressing the family's "delight," written on behalf of Queen Elizabeth II, Prince Charles and Camilla, Duchess of Cornwall.
Meanwhile, Prince William and Kate Middleton posted a photo of Meghan, Harry and Archie via Instagram, writing, "We are all delighted by the happy news of the arrival of baby Lili. Congratulations to Harry, Meghan and Archie."
Article continues below advertisement
"For the Queen's nickname to live on gives both Meghan, Harry and the Queen great happiness," adds an insider. "It really has been a historic few days for the royal institution and the royal family."