Prince Charles Will 'Not Be Around' To See Son Prince Harry When He Comes To The U.K. In July, Source Claims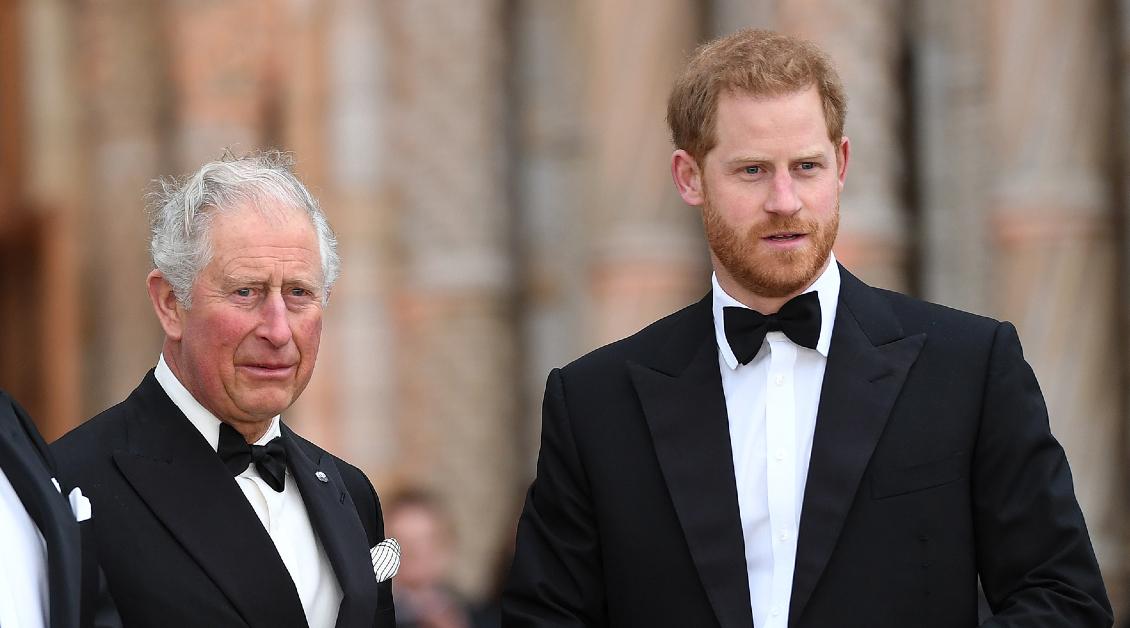 So much for making amends! Prince Harry is gearing up to fly home soon, but it seems like he won't have some alone time with his father, Prince Charles, during the trip.
Article continues below advertisement
"Charles will leave the boys to it. Harry will need to quarantine for at least five days when he lands in England, most likely at Frogmore Cottage in Windsor," a source told The Sun. "Charles has made it quite clear he will not be around beyond that because he is going to Scotland. There is no planned meeting between the three of them."
Harry, 36, and Prince William, 38, will come face-to-face at the unveiling of Princess Diana's statue on July 1 — but things between the two sibling have been tense.
Article continues below advertisement
"There have not been any personal chats or proper talks, just a very brief and minimal exchange of text messages," an insider said. "The relationship is still very much strained and there's no sign yet that there will be any sort of coming together any time soon."
Article continues below advertisement
"The boys will walk out together out of respect for their mum," they added.
Apparently, William and Harry have been at odds with one another for quite some time, and things got really bad earlier this year when the dad-of-three read about Meghan Markle allegedly bullying palace staffers.
Article continues below advertisement
"Prince William went ballistic when he heard the 'dossier of distress' that [former communications secretary Jason] Knauf had gathered," Robert Lacey wrote in his new book, Battle of Brothers: William, Harry and the Inside Story of a Family in Tumult, adding that the dad-of-three was "astonished and horrified."
Naturally, Harry stood up for his wife during the fight.
Article continues below advertisement
"When Harry flared up in furious defense of his wife, the elder brother persisted," the excerpt reads. "Harry shut off his phone angrily, so William went to speak to him personally. The prince was horrified by what he had just been told about Meghan's alleged behavior, and he wanted to hear what Harry had to say. The showdown between the brothers was fierce and bitter."
Article continues below advertisement
"He had seen it as his job to look out for Harry but this was the moment the protection had to stop," the historian writes. "At the end of the day the British crown and all it stood for with its ancient traditions, styles and values — the mission of the monarchy — had to matter more to William than his brother did."
Time will tell if the siblings can put on a united front when they reunite!