Prince Charles & Prince William Will Be 'Incredibly Angry' With Prince Andrew Following Judge's Decision, Expert Claims: 'He Can't Win In Any Way Really'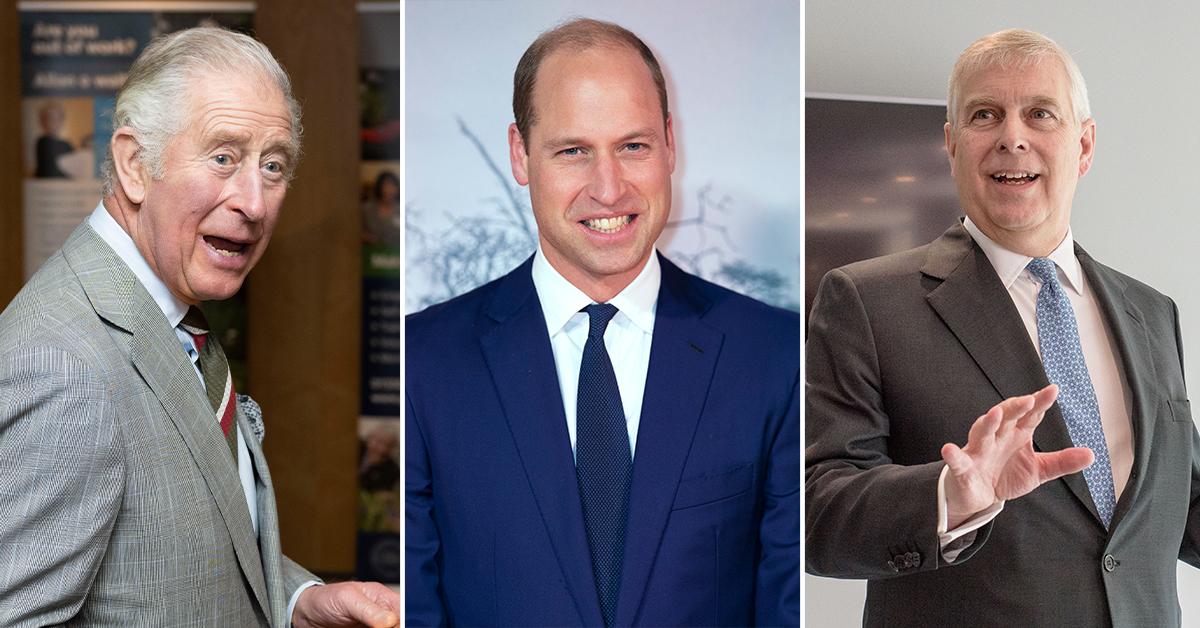 After a U.S. judge dismissed Prince Andrew's attempt to get his case thrown out, it looks like he is getting heat from some members of the royal family.
Article continues below advertisement
"I think that Prince Charles and Prince William will both be incredibly angry with him," expert Angela Levin claimed. "They've been angry already but the fact that his case has been thrown out means that actually, he can't win in any way really, and certainly not in the public opinion, which is very important to the royals at the moment."
Article continues below advertisement
She continued, "Because there's all this dodginess with him and dodginess with Prince Harry and Prince Harry's book, a memoir, will be coming out at the same time, and would no doubt attack the royal family. Because it's all going to be about Diana and his getting millions for it, so there will be attacks there. So there's, it's very, very difficult for them to do their duty I imagine."
The trial could start anywhere from September to December 2022 if Andrew doesn't settle out of court.
Article continues below advertisement
It sounds like senior royal aides are encouraging Andrew to settle as soon as possible so that he won't have to drag the "whole monarchy through the mud."
Going forward, the Queen and others will have a chat and discuss Andrew's next move.
Article continues below advertisement
"Judge Lewis Kaplan has thrown a reasoned judicial decision like a bomb into the middle and the heart of the royal family and threatens to provoke constitutional crisis as a consequence," media lawyer Mark Stephens noted. "Essentially, I think he's either going to have to engage in the trial process or he's going to have to settle and that may well be his least worst option. Prince Andrew has nowhere to go."