Prince Charles & Prince William 'Stepped' Into Their Roles When Queen Elizabeth Was Ill, Expert Notes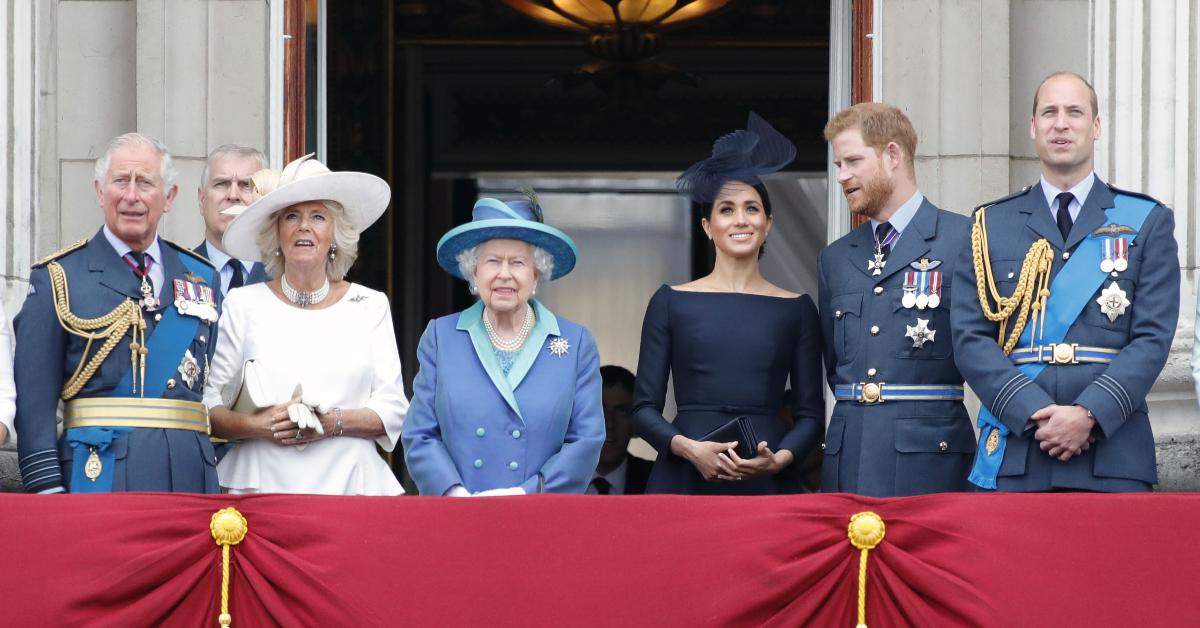 When Queen Elizabeth caught COVID-19, Prince Charles and Prince William — who are second and third in line to the throne, respectively — made sure to fulfill their royal duties.
Article continues below advertisement
"There were an awful lot of calls last week even though the Queen was suffering from Covid about whether we would hear from Her Majesty," royal expert Russell Myers said. "First of all, we heard from Prince William and Kate when they showed their solidarity with the people of Ukraine having met their president and wife in recent months. But powerful words from Prince Charles yesterday he was in Southend, the town has become a city for the first time in tribute to the late Sir David Ames who was tragically murdered last year."
"I think this is another changing of the guard because we're hearing from Prince Charles very statesmanlike with those words standing shoulder to shoulder with the people of Ukraine," he continued. "Again, something that we're seeing both Charles and William step to the role that the Queen has had for many years," he added.
Article continues below advertisement
Article continues below advertisement
Queen Elizabeth got sick on February 20, and since then, she has been laying low. This week, she turned a corner when she took on two virtual engagements.
"Today the Queen held audiences with incoming ambassadors via video link from Windsor Castle to Buckingham Palace," a caption on the royal family's Instagram page read. "His Excellency Mr. Carles Jordana Madero, Ambassador from Andorra and His Excellency Mr. Kedella Younous Hamidi, Ambassador from Chad."
The 73-year-old also updated people on his mother's current situation. "I asked the Prince about his mother, and he said, 'She's a lot better now — it was very mild.' It was a bit worrying as the Queen is getting on a bit, but I think she's absolutely wonderful," Janice Jacom recalled.