Prince Charles Pokes Fun At His Position As Heir To The Throne: 'There Were An Enormous Number Of People Waiting For Me To Get Out'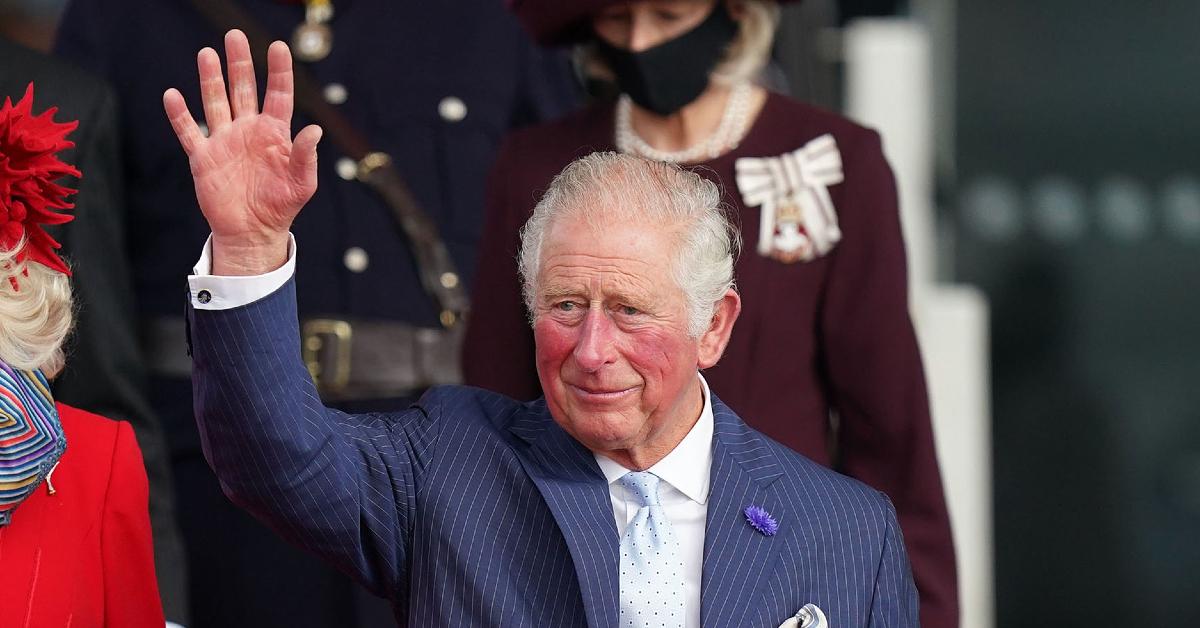 Awkward! Prince Charles seemingly poked fun at his position as heir to throne at the Prince's Trust Awards Trophy Ceremony, which took place at St James's Palace in London on Thursday, October 21.
Article continues below advertisement
While recalling a trip he made to a local T.K. Maxx store a few years ago, he said, "I remember there were an enormous number of people who were trying to get in, as they were waiting for me to get out!"
He added, "Story of my life..."
It's no surprise that Charles, 72 — who is next in line to the throne after Queen Elizabeth — is not as well liked as his eldest son, Prince William.
Article continues below advertisement
In fact, Princess Diana's former vocal coach, Stewart Pearce, believes the dad-of-two may not even end up ruling.
"She [Queen Elizabeth] is preparing to leave, and when she leaves the whole psycho-physical nature of monarchy will change," he told the Daily Star. "And who knows, constitutional law may be rewritten. He [Charles] may not take the throne, he may hand it to his young son. He doesn't want to do it, such a difficult task."
Article continues below advertisement
Meanwhile, "William is already thinking about the future of the Monarchy and the changes he'll make," a source spilled to Us Weekly. "While he respects protocol, he plans to modernize some aspects and is making it his mission to be more relatable than previous generations."
Article continues below advertisement
"William accepts that being in the spotlight is part of the job, and is fine with it," the source added. "He takes his future role as King and seriously and sees at as a great honor and privilege to be in his position. The Monarchy and his family will always come first."
During the ceremony, Charles touched upon his mission. "When I created The Prince's Trust in 1976 to help improve the lives of disadvantaged young people, it was because I was so acutely aware of the challenges that they faced," he said. "Over the years some of the challenges have changed, but the overall mission of giving people self-confidence, self-esteem and better opportunities, remains the same."
"The Prince's Trust is determined to help support young people into employment and enterprise in the rapidly changing global market, including of course the fast-growing green economy," he added. "I am enormously proud of all of you and cannot possibly congratulate you enough. I hope today's experience hasn't been too much of a shock to your system, so that you can recover with a stiff drink at the end!"