The Public Has Spoken! Prince William For King, After Queen Elizabeth II's Reign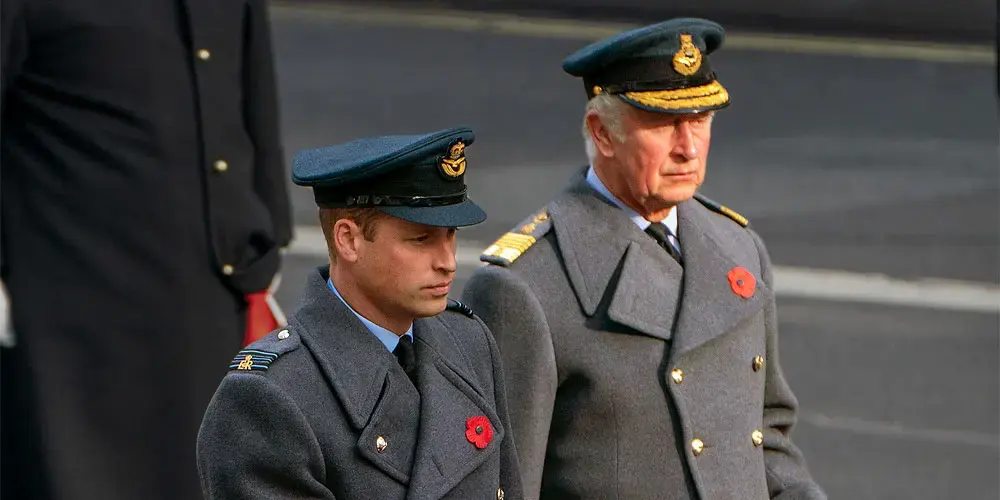 It seems Netflix's The Crown may have had a bigger sway over public opinion than once perceived. Voters in a new poll said they would prefer Prince William — who is second in line to the throne and Queen Elizabeth II's grandson — for King over his father, Prince Charles, who is next in line.
The Duke of Cambridge's popularity has risen two percent since June compared to the Duke of Wales, whose popularity as King dropped by five percent in the last five months. YouGov shared their findings on Twitter on Tuesday, December 15.
Article continues below advertisement
Article continues below advertisement
Charles' popularity has tanked since the controversial season four of The Crown debuted. The latest episodes follow Prince Charles' relationship with Princess Diana and his infamous affair with Camilla Parker Bowles — his now-wife. Charles and Camilla tied the knot eight years after the late princess tragically died in a car accident. While William and Prince Harry's parents' relationship ended over 25 years ago, their romance remains a cultural obsession.
Article continues below advertisement
Royal insiders previously shared their frustration with Netflix's portrayal of The Crown characters, who are based on real royal family members. "There is no sense of telling carefully nuanced stories — it's all very two-dimensional. This is trolling with a Hollywood budget," a source told the Daily Mail. "The public shouldn't be fooled into thinking this is an accurate portrayal of what really happened."
The public possibly favored Prince William over Charles, as William has remained the least scandalous member of the royal family within the past year. The 38-year-old has kept his head down while his younger brother, Harry, made headlines for stepping away from his senior royal duties earlier this year.