Prince Charles 'Will Be Livid' If Prince Harry Spills Any 'Secrets' About Duchess Camilla In His Memoir, Claims Former Butler
There's still a year to go until Prince Harry's "wholly truthful" memoir will release, but royal experts are already predicting what scandalous details he could include in his work.
Article continues below advertisement
While the Duke of Sussex stated that he'll be recounting the "highs and lows" of his life in his book, Princess Diana's former butler Paul Burrell believes he may also take aim at several family members — most notably, his stepmother Camilla, Duchess of Cornwall.
"After the reports she was involved in his parents' marriage and then stepped into Diana's shoes as Charles' wife, I suspect Camilla will be in his sights, so I'd say Harry's set to reveal any Camilla secrets," he told Closer magazine.
Article continues below advertisement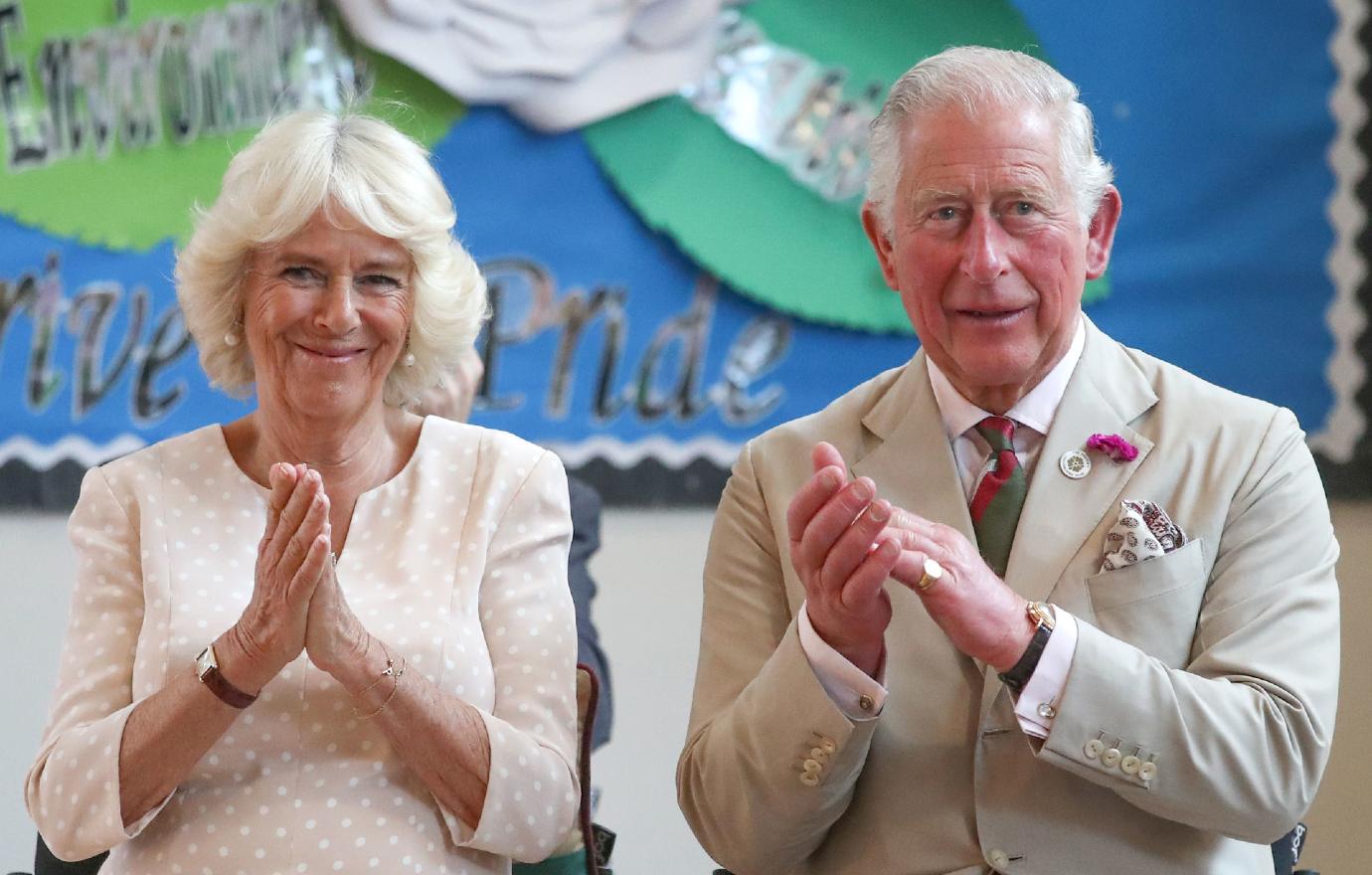 Article continues below advertisement
An insider quoted in Caroline Graham's book Camilla: Her True Story has claimed Harry "didn't take kindly" to Camila when they first met.
Additionally, Burrell stated that in the memoir, the father-of-two could identify which royal made racially charged comments towards his 2-year-old son Archie, a revelation he aired out during his interview with Oprah Winfrey in March.
Article continues below advertisement
Though an insider spilled to The Telegraph that Buckingham Palace may see some of the chapters before published, it's "unlikely they will be inclined to edit the tome to suit them" as "Buckingham Palace might feel that a complaint about any one observation might suggest it was giving tacit approval to everything else."
Harry's work is expected to release in fall of 2022.
"I'm writing this not as the prince I was born but as the man I have become," he explained of the project. "I've worn many hats over the years, both literally and figuratively, and my hope is that in telling my story — the highs and lows, the mistakes, the lessons learned — I can help show that no matter where we come from, we have more in common than we think."