Prince Charles Is 'Shellshocked' & 'Upset' As Prince Harry & Prince William's Ongoing Feud Continues, Source Says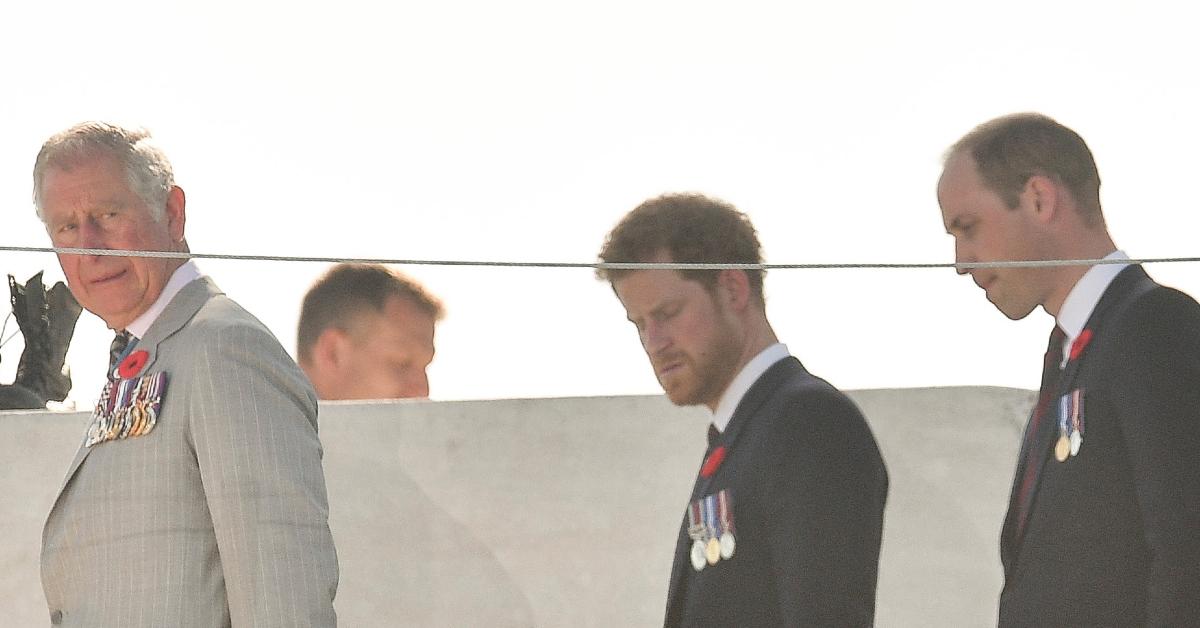 Every family has issues, but Prince Charles is less than pleased that his two sons, Prince Harry and Prince William, haven't been getting along for quite some time.
Article continues below advertisement
The 72-year-old is "shellshocked by it all," a friend told PEOPLE. "He is very hurt and upset [by the ongoing fallout]."
Things apparently got bad between the siblings when in 2018, Meghan Markle was accused of bullying staff members. (The Times reported the news in March, but the former actress denied the claims.)
Article continues below advertisement
"Prince William went ballistic when he heard the 'dossier of distress' that [former communications secretary Jason] Knauf had gathered," Robert Lacey writes in an update of his book, Battle of Brothers: William, Harry and the Inside Story of a Family in Tumult, adding that the dad-of-three was "astonished and horrified."
Article continues below advertisement
"When Harry flared up in furious defense of his wife, the elder brother persisted," the excerpt reads. "Harry shut off his phone angrily, so William went to speak to him personally. The prince was horrified by what he had just been told about Meghan's alleged behavior, and he wanted to hear what Harry had to say. The showdown between the brothers was fierce and bitter."
William and Harry reunited in April at Prince Philip's funeral but not much progress was made.
Article continues below advertisement
"Everyone was optimistic," a source said. "But nothing really happened."
Another insider added, "There was not really any time to build bridges."
Article continues below advertisement
Now, the siblings are set to come face-to-face again at Princess Diana's statue unveiling on July 1, and it seems like they will do their best to get along.
"They know the eyes of the world will be on them — watching their every move — so what you will see is a carefully choreographed show of unity for that day, at least," a source said.
Article continues below advertisement
Kate Middleton has even been trying to get William and Harry to make amends.
"The Duchess has seen this project evolve from its conception and now to the finished article and undoubtedly wants to be there to support her husband," a source shared with The Mirror. "No doubt there will be tensions between the Cambridges and Harry, but they all recognize that despite the obvious and deep rooted issues between them, they want the day to be solely about the Princess of Wales' enduring legacy."