Kate Middleton & Prince William 'Told Friends They Could See No Point In Talking To Harry' After Prince Philip's Funeral, Author Claims
Even though Kate Middleton and Prince William were spotted chatting with Prince Harry after Prince Philip's funeral, it seems like the topics they discussed could have been surface level.
Article continues below advertisement
It was reported that William and Harry spoke after the funeral behind closed doors, but now historian Robert Lacey says that is not true.
"They told friends that they could see no point in talking to Harry, since any discussion of substance would go straight back to Meghan to be leaked out via Oprah or some other tentacle of the Sussex network that had not stopped spreading stories in the weeks since the interview that the couple's friends had promised would be their final word," Lacey writes in an updated edition of his book Battle of Brothers, The Times reported.
Article continues below advertisement
In March, Harry and Meghan got candid about the royal family, and after the red-headed royal revealed he wasn't on the best terms with his brother and father, Prince Charles, the two were less than pleased with the remarks.
Article continues below advertisement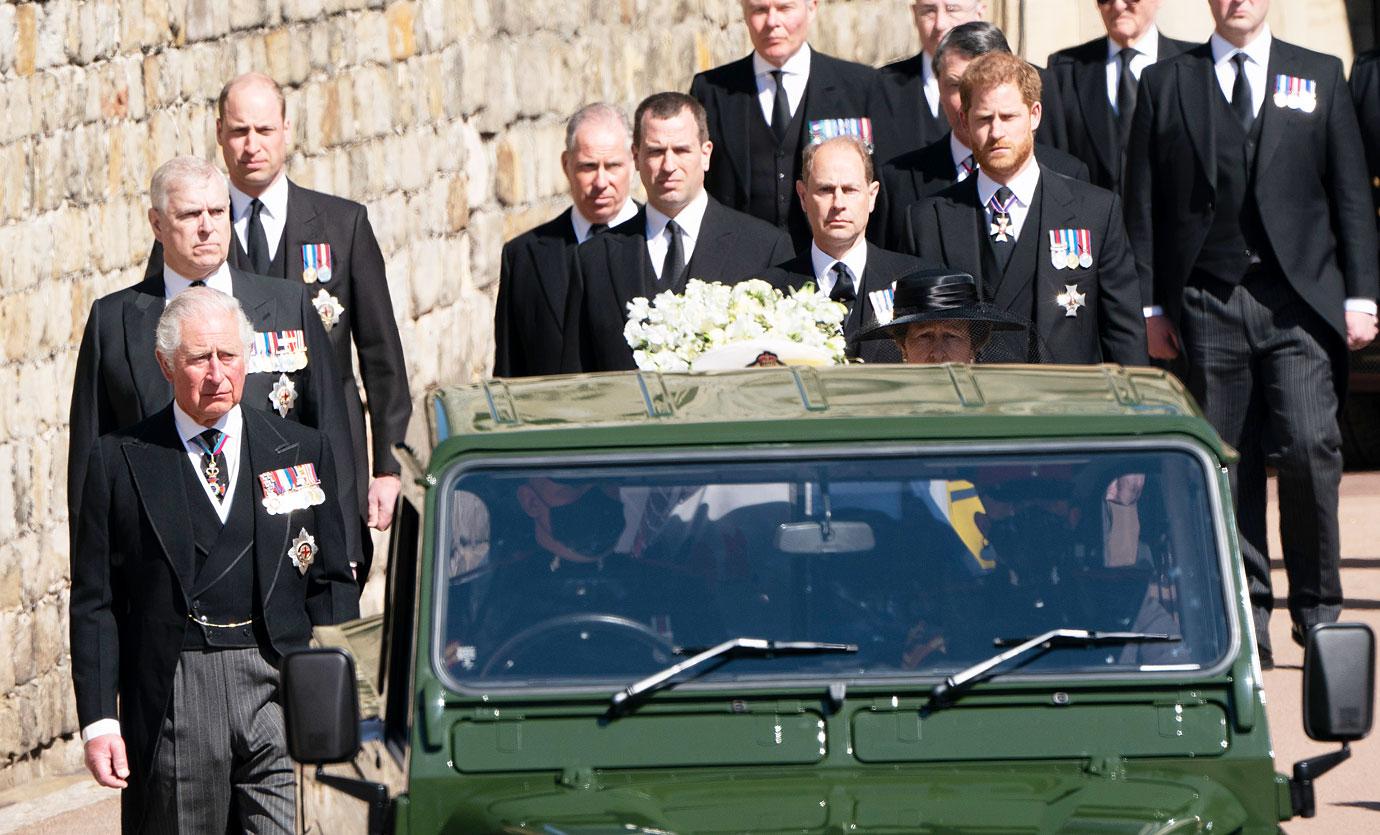 Gayle King later provided an update on the situation, saying, "Well, I did actually call them to see how they are feeling, it's true, Harry has talked to his brother and his father, too. The word I was given was, those conversations were not productive. But they are glad they at least started a conversation."
Article continues below advertisement
So, when Harry wasn't greeted with a warm welcome upon arriving in the U.K. in April, it might have been on purpose, Lacey notes.
Article continues below advertisement
"It was not by accident that neither [Princess] Anne nor Sophie [the Countess of Wessex] exchanged a public word with Harry in the course of the afternoon," he writes. "People felt incensed by what they saw as the calculated and focused cruelty of the TV interview and by the hypocrisy of Meghan — relating so brightly to Oprah how she had phoned the Queen to show her concern about Philip's condition without even considering, apparently, the impact that their televised catalogue of grievance might have upon the invalid's morale and health."
Now, the two brothers will come face-to-face again this week when they attend Princess Diana's statue unveiling.
"There have not been any personal chats or proper talks, just a very brief and minimal exchange of text messages," an insider said. "The relationship is still very much strained and there's no sign yet that there will be any sort of coming together any time soon."