'I Find It All Ghastly': Prince Charles' Friend Joanna Lumley Slams 'The Crown,' Says She 'Didn't Watch' The Netflix Series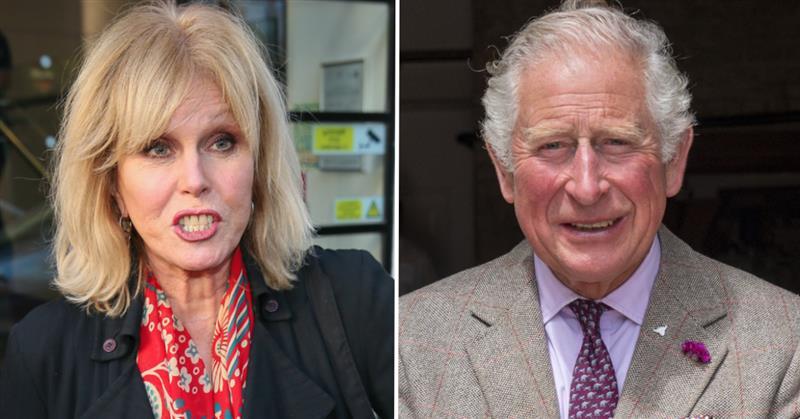 Despite everyone anxiously awaiting for more episodes of The Crown to be released on Netflix, there's one person who refuses to tune in: Prince Charles' friend Joanna Lumley.
Article continues below advertisement
"No, I didn't watch it," she said while appearing on "Chopper's Politics" podcast for The Telegraph. "Lots of people love it and lots of people know it's mostly made up, but lots of people don't know it's made up which is awful. I find it all ghastly."
"Well, some people say 'Oh everybody knows it's made up' – they don't, they think it's the truth," Lumley — who attended Charles' wedding to Camilla, Duchess of Cornwall — explained. "I couldn't watch it because I feel if you don't disagree with something you don't watch it and go 'oooh I hate that.' Just don't watch it."
Article continues below advertisement
The television show chronicles Queen Elizabeth II's life and how her reign started, but last season focused on Charles and Princess Diana's marriage, which has sparked frustration over what is based on real life and what's not.
Article continues below advertisement
However, Prince Harry doesn't seem to mind the popular series.
"They don't pretend to be news," he told James Corden. "It's fictional, but it's loosely based on the truth. Of course it's not strictly accurate, but loosely, it gives you a rough idea about what that lifestyle, what the pressures of putting duty and service above family and everything else, what can come from that."
Article continues below advertisement
"I'm way more comfortable with The Crown than I am seeing the stories written about my family or my wife or myself. Because it's the difference between — that [The Crown] is obviously fiction, take it how you will, but this [the press] is being reported as fact because you're supposedly news. I have a real issue with that," he added.
Prince William seems to have a different view on the show, as the 38-year-old was "none too pleased" with The Crown, a source said last year.
The dad-of-three "feels that both his parents are being exploited and being presented in a false, simplistic way to make money," the insider said.