Prince Harry & Meghan Markle 'Have Realized That Royal Titles Do Mean Something,' Expert Claims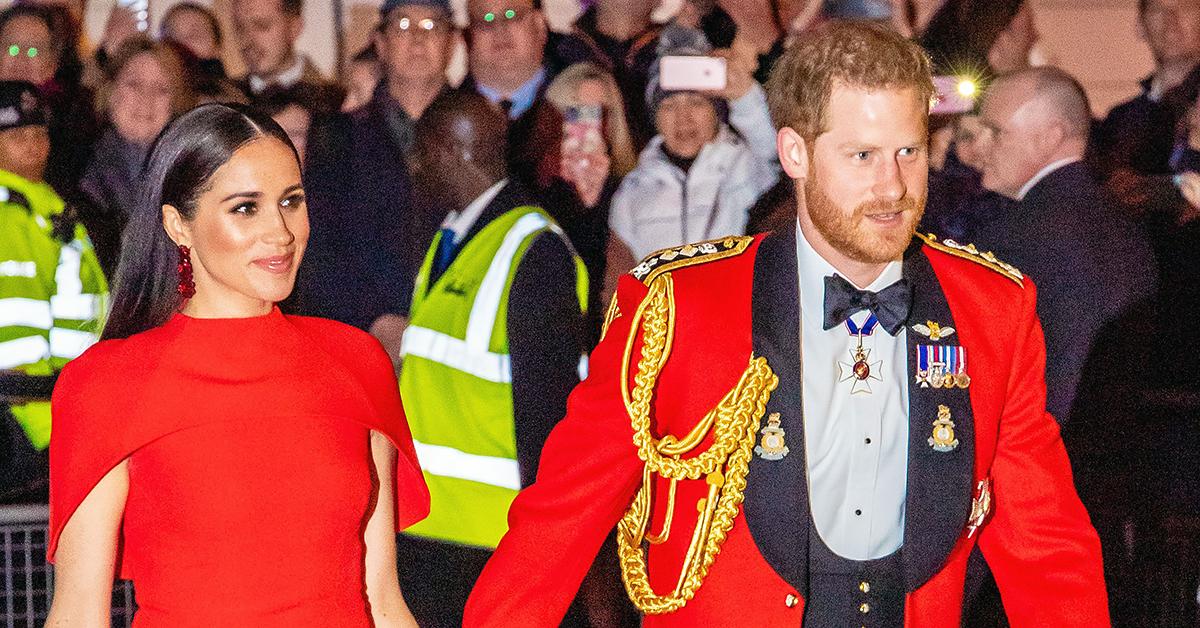 Could Meghan Markle and Prince Harry's kids, Lilibet and Archie, get royal titles after all? According to royal commentator Neil Sean, he claimed that the pair want Archie to be known as the Earl of Dumbarton.
Article continues below advertisement
"According to a very good source out in L.A., it appears that Harry and Meghan may be relenting on some things," he said in a YouTube video. "Harry and Meghan have realized that titles do mean something. In fact, they help sell books, get streaming Netflix deals. So, titles can be very useful, particularly as you're growing up, so step forward, baby Archie."
Article continues below advertisement
However, Sean pointed out that the royal family may not give into the duo's demands.
"That doesn't now necessarily mean that the senior members of the British monarchy will relent and say, 'OK here's your title.' That was offered at that time, and as we know, one of the big rocks between Meghan and Harry and Prince Charles was his idea of streamlining the monarchy," he said. "If the senior members do decide to relent and bestow that title on Archie, then yes, he will become an Earl."
Article continues below advertisement
As The Royal Observer reported in June, the two nixed the idea of Archie having a title.
"They didn't like the idea of Archie being called the Earl of Dumbarton because it began with the word 'dumb' [and] they were worried about how that might look," an insider told The Telegraph.
"It wasn't just Meghan who pointed out the potential pitfalls, it also bothered Harry," another insider said.
Article continues below advertisement
Unlike Prince William and Kate Middleton's children — Prince George, 8, Princess Charlotte, 6, and Prince Louis, 3 — Archie and Lilibet do not have titles, which the former actress pointed out to Oprah Winfrey in March.
"All the grandeur around this stuff is not really important to me," she said during the tell-all. "But in those months when I was pregnant, all around same time: we have in tandem he won't be given security, a title and also concerns and conversations about how dark his skin might be when he's born."