Piers Morgan Thanks Meghan Markle For Topping Ofcom's List For 2021: 'Every Single One Of The Absurd Complaints Was Rejected'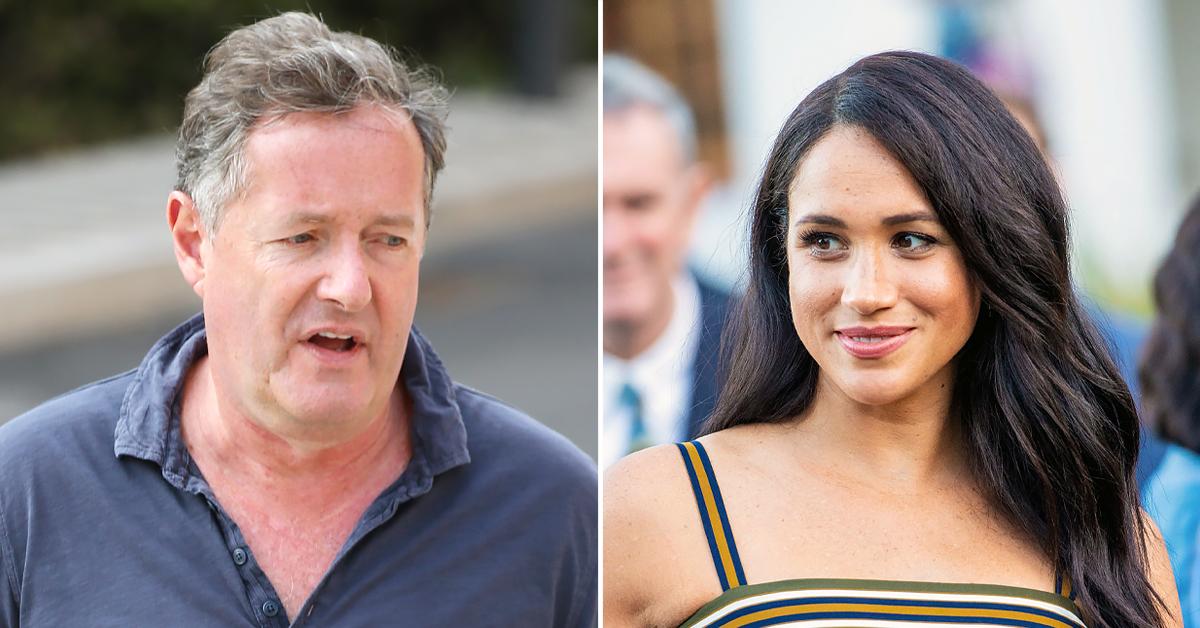 Even though Piers Morgan is no longer working at Good Morning Britain — he stormed off set earlier this year after he made vicious remarks about Meghan Markle, resulting in him leaving the show— he doesn't seem upset with the outcome.
Article continues below advertisement
According to Ofcom, Morgan garnered 54,595 complaints after he claimed Meghan wasn't telling the truth about the state of her mental health while talking to Oprah Winfrey. "I still don't believe what Meghan Markle says generally in this interview and I have serious concerns about the veracity of a lot of what she said. But let me just state my position on mental illness and on suicide," he said at the time.
"Delighted to have perpetrated the most complained about moment on UK TV for 2021…. especially because every single one of the absurd complaints was rejected. Thanks Princess Pinocchio!" he tweeted.
Article continues below advertisement
"The judgments we make each day are often finely balanced – such as our highest profile case this year: Piers Morgan's comments on Good Morning Britain in the wake of the Duke and Duchess of Sussex's interview with Oprah Winfrey," Ofcom's director for Standards and Audience Protection wrote. "But, given the importance of the right to freedom of expression, we only step in or take action against a broadcaster when we consider it necessary. This year we concluded 33 investigations and recorded 20 breaches of our rules. Many of these cases were about hate speech or harmful, scientifically unfounded Coronavirus misinformation."
Article continues below advertisement
The TV star lashed back, writing, "There's nothing to defend. Princess Pinocchio told massive fibs on TV & I said I didn't believe her. End."
Article continues below advertisement
Over the past few months, Morgan has not held back when talking about the former actress. After Meghan appeared on Ellen DeGeneres' talk show in November, he bashed her.
"By this point I needed my sick bucket to go ew, ew, ew," he wrote in the Daily Mail. ''Honestly, it all made me genuinely want to puke. This is a senior member of the British royal family whose husband, Prince Harry, is sixth in line to the throne, behaving like a gormless desperate reality TV starlet.' Royals don't do this kind of thing for a very good reason. The public expects them to behave in a regal manner, that is the mystique that preserves the Monarchy."