Piers Morgan Still Doesn't 'Believe A Word Meghan Markle' Says After She Apologizes To U.K. Court For Forgetting 'Finding Freedom' Discussions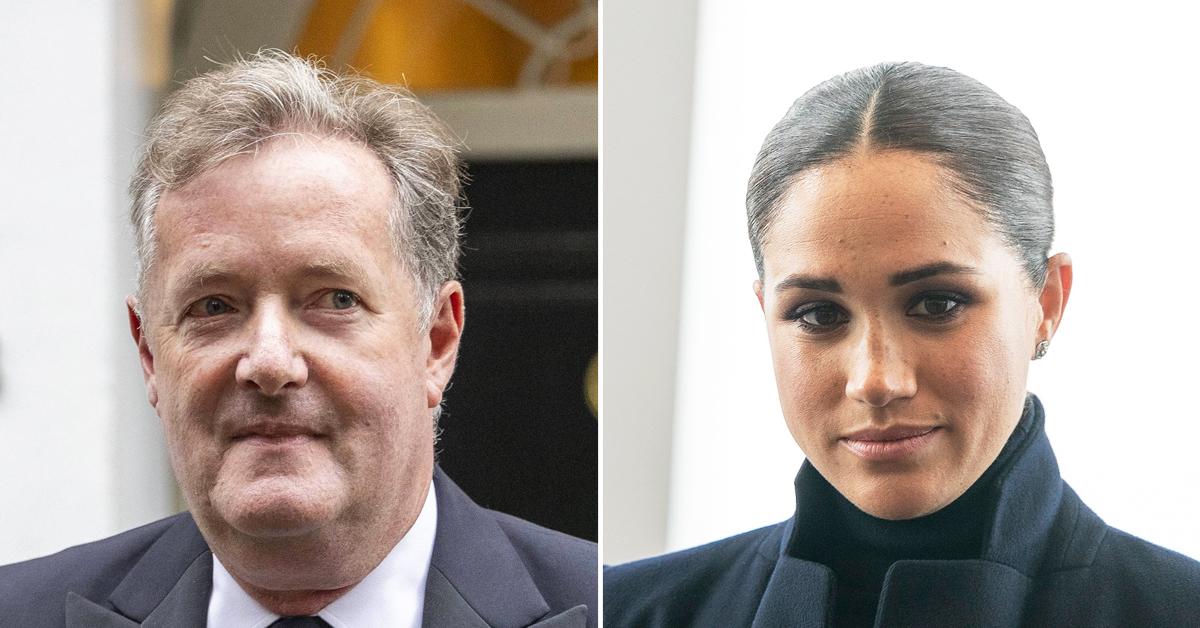 Article continues below advertisement
During Prince Harry and the former actress' chat with Oprah Winfrey, the latter claimed that someone in the royal family was "concerned" over Archie's skin color and that when she asked for help in regards to her mental health, she was turned down.
Following the sit-down, Morgan said, "I still don't believe what Meghan Markle says generally in this interview and I have serious concerns about the veracity of a lot of what she said. But let me just state my position on mental illness and on suicide."
Article continues below advertisement
"On mental illness and suicide, these are clearly extremely serious things and should be taken extremely seriously, and if someone is feeling that way they should get the treatment and the help that they need every time. Every time," he added. "And if they belong to an institution like the royal family, they should seek that help and be given it. It's not for me to question if she felt suicidal; I am not in her mind and that is for her to say."
Article continues below advertisement
On November 11, Meghan — who has been embroiled in a court battle with the publishers of the Daily Mail, MailOnline and more — admitted that she forgot she discussed Finding Freedom with her aide at the time, Jason Knauf.
She stated: "And I apologize to the court for the fact that I had not remembered these exchanges at the time. I had absolutely no wish or intention to mislead the defendant or the court."
Article continues below advertisement
Now, it seems like Morgan is getting the last laugh, as he tweeted a photo of the recent headlines, writing, "I've now had 8 months to carefully reflect on my statement that I don't believe a word Meghan Markle says…. …. and I still don't."