Piers Morgan Slams Meghan Markle's Interview With Ellen DeGeneres: She 'Behaves Like A Gormless, Desperate Reality TV Starlet'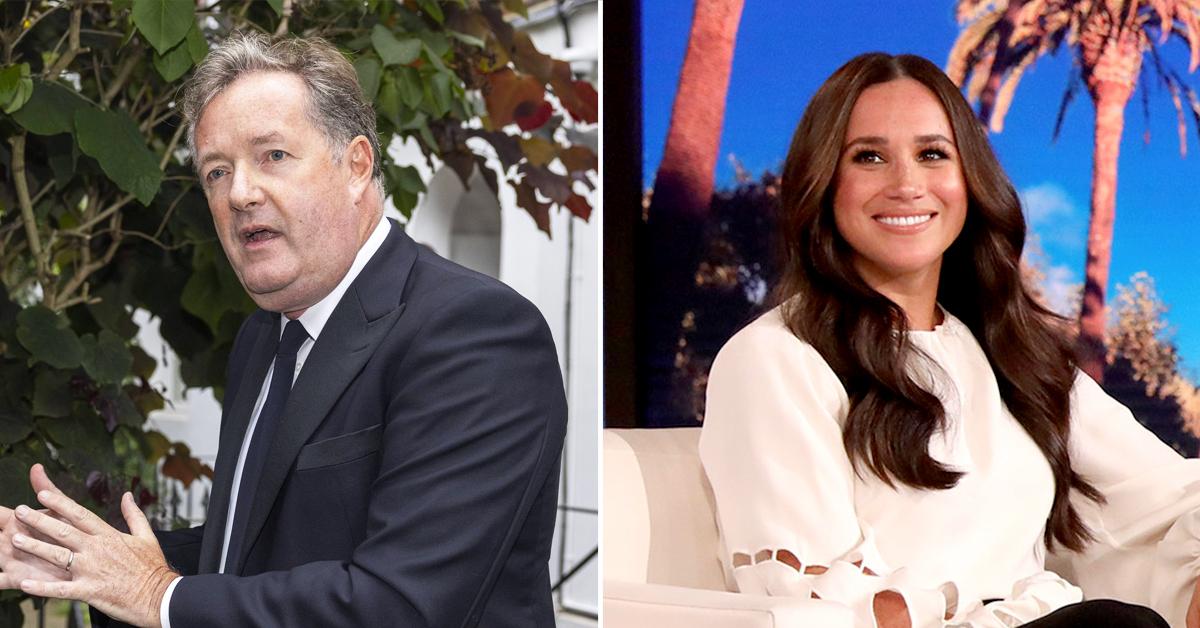 Not everyone is impressed with Meghan Markle's recent interview with Ellen DeGeneres, including Piers Morgan. Following the sit-down, in which she spoke about Prince Harry, her two kids and even wore an earpiece and pranked people, the British star critiqued her appearance.
Article continues below advertisement
"By this point I needed my sick bucket to go ew, ew, ew," he wrote in the Daily Mail. ''Honestly, it all made me genuinely want to puke. This is a senior member of the British royal family whose husband, Prince Harry, is sixth in line to the throne, behaving like a gormless desperate reality TV starlet.' Royals don't do this kind of thing for a very good reason. The public expects them to behave in a regal manner, that is the mystique that preserves the Monarchy."
He went on to say that the stunts were "brand damaging."
Article continues below advertisement
However, some people enjoyed the former actress' performance. One person wrote, "lol Meghan Markle playing with crystals and fake changing on Ellen is DEFINITELY the wackiest thing a royal has ever done," while another added, "OK, Meghan Markle is heckin' funny. I'm dying."
Article continues below advertisement
"I don't think the royals would have bothered watching, but I'd love to be a fly on the wall when they see the clips of her animal impersonations," he said. "There's absolutely no doubt when you make a fool of yourself like that, it was just so silly, all of it."
Article continues below advertisement
He continued, "It's an extraordinary slice of American life to watch, and one thing can be absolutely certain — that's not something Meghan would have ever been able to do as a senior working member of the royal family. The way Ellen handles celebrities, I didn't think the palace had much to worry about, and they didn't because she's cut loose and she's found freedom."