Hiding Out? Prince Andrew Spends Time Riding Horses In Great Windsor Park — See Photos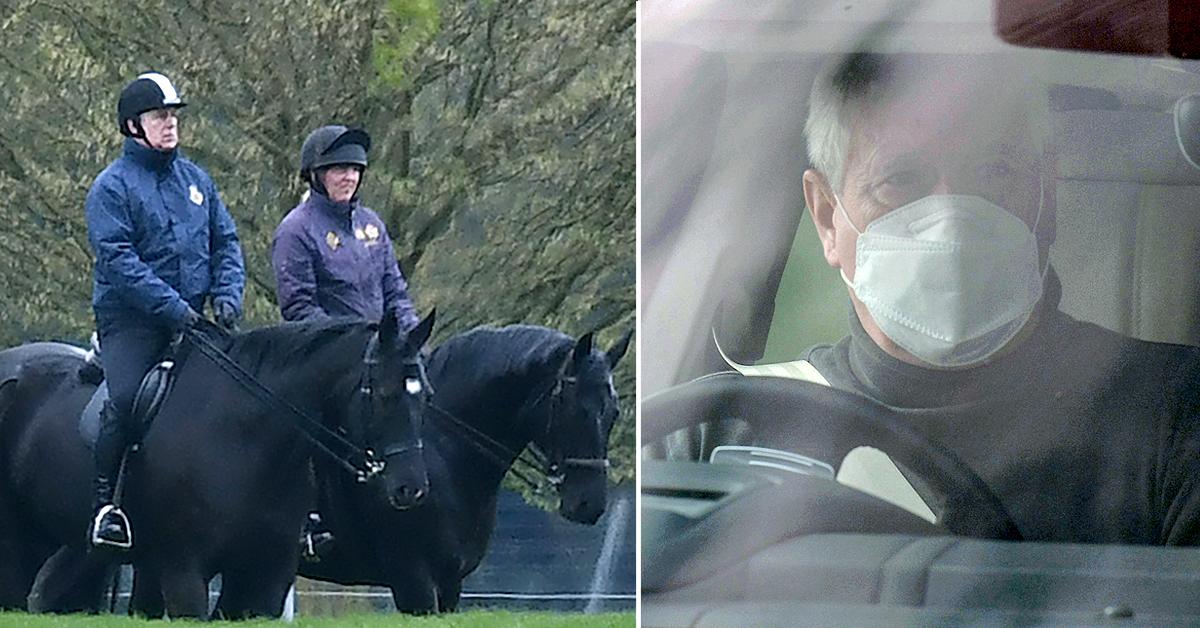 Prince Andrew appeared to look relaxed while he took out his horse on a ride in Windsor Great Park in early April.
The royal stepped down from his duties in November 2019 after he got flack for being friends with late pedophile Jeffrey Epstein.
Article continues below advertisement
Scroll through the gallery below to see Andrew enjoy some fresh air.
Article continues below advertisement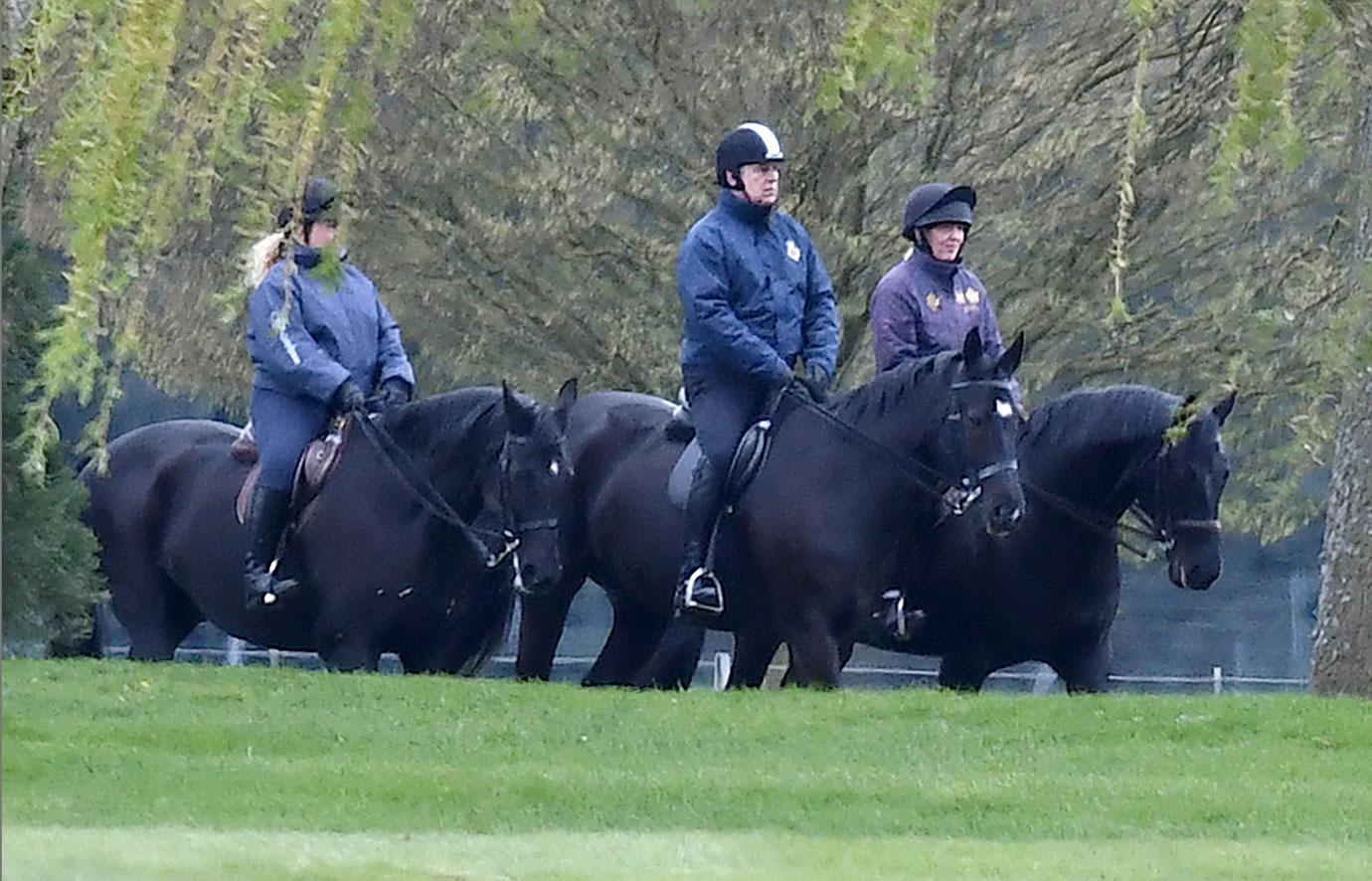 The 61-year-old — who was accompanied by two others — wore a blue jacket with dark pants and a helmet while on the magnificent animal.
Meghan Markle and Prince Harry have been making headlines lately, saving Andrew from being ridiculed by the public. The couple made several accusations while chatting with Oprah Winfrey, but they never touched on Andrew stepping back from his role in the family.
"I supposed it could be said that he wasn't relevant," royal author Anna Pasternak told Fox News. "It could also be out of loyalty and respect for his daughter, Princess Eugenie, who is close to both Harry and Meghan. And if that's the reason, I think that's rather charming because I think Eugenie has been a very good friend to both of them."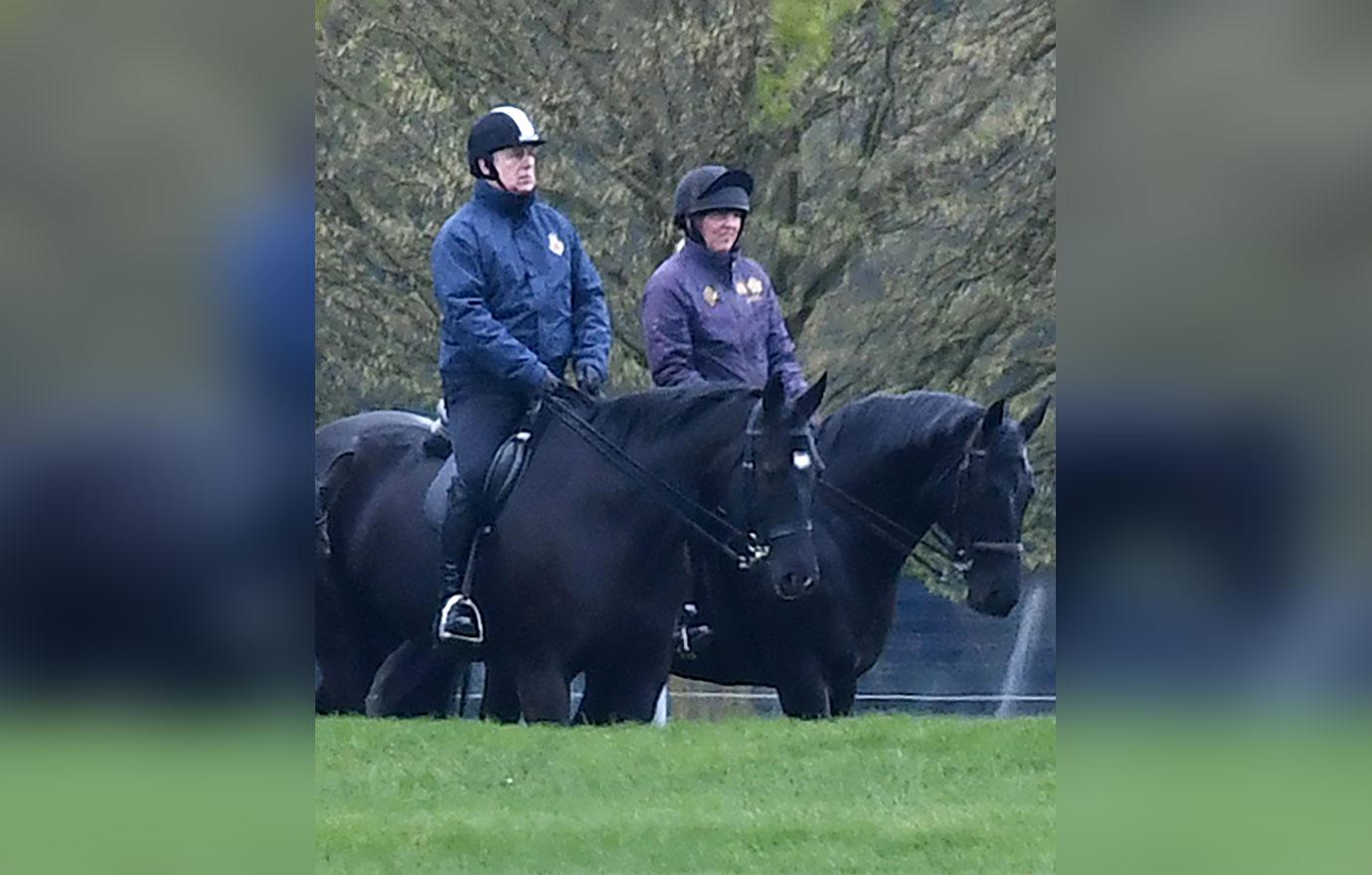 Giddy up! The royals love riding their horses, and Andrew is no different.
"It's believed that [Eugenie] is probably the only member of the royal family who is the closest to them and has kept in touch," Pasternak added why Andrew wasn't discussed on television. "We don't know the reason, but one can only suspect that maybe out of respect for her, they didn't want to go into her father."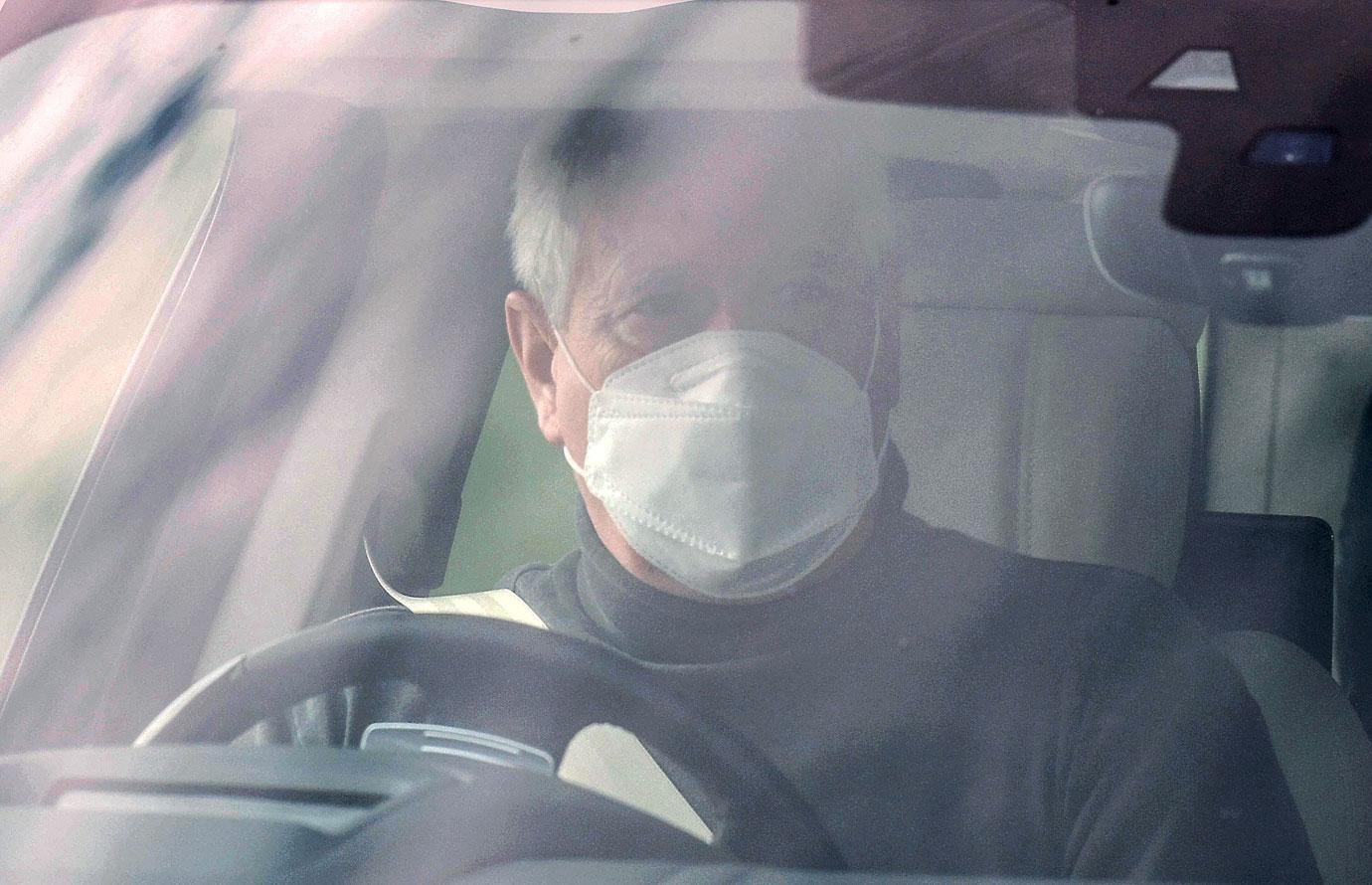 Andrew was spotted in his car, wearing a white face mask.
Despite Andrew's drama, it seems like his mother still supports him.
"As long as the Queen is still alive, Prince Andrew will be fine. Andrew has always been the Queen's favorite child, and she will stand by him and protect him as long as she can," an insider exclusively told The Royal Observer. "However, when the day comes when she is no longer around, his brother Prince Charles and his son Prince William will not be so generous. His future in the royal family without mommy doesn't look so good."