Piers Morgan Blasts Meghan Markle & Prince Harry For Speaking About 'Misinformation' On Spotify After They 'Spewed Harmful Information' During Oprah Interview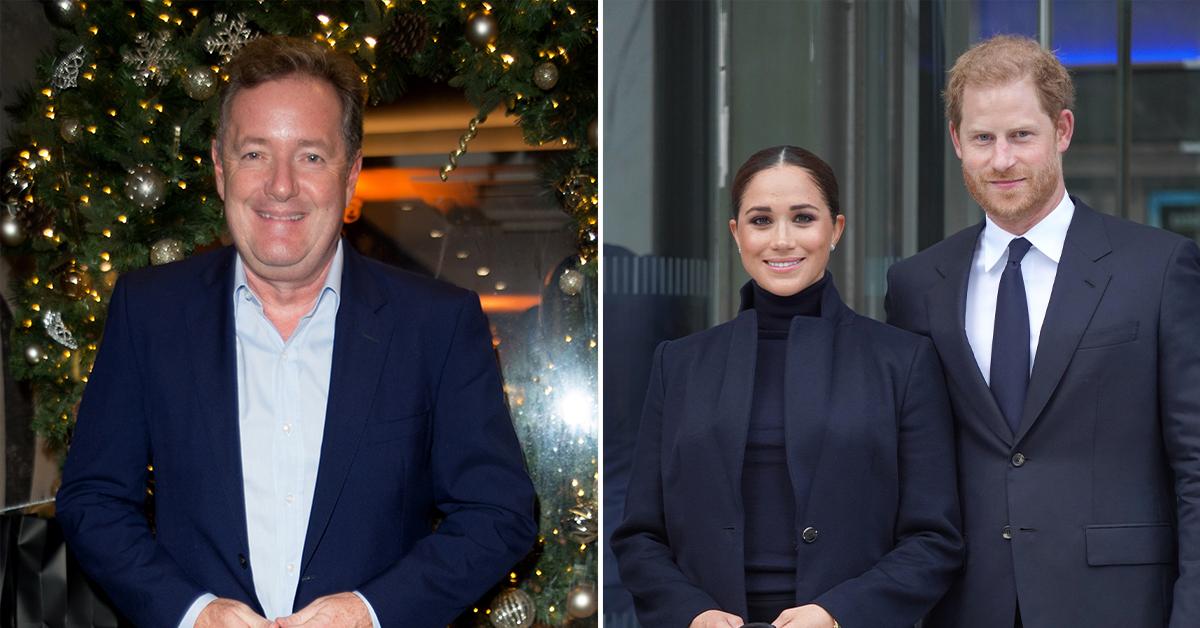 He's at it again! Piers Morgan blasted Meghan Markle and Prince Harry for speaking out about the "misinformation" that is spreading on Spotify, partially due to Joe Rogan's controversial podcast, in which he doesn't tell the truth about the ongoing pandemic.
Article continues below advertisement
Recently, musical artists such as Neil Young and Joni Mitchell have boycotted the platform, as they want Spotify to cut ties with Rogan. Since Meghan, 40, and Harry, 37, have a multi-million dollar deal with the streaming service, they made a statement about the ongoing issue, but for now, they are still doing business with them.
"In a new low, the Duke and Duchess of Sussex have demanded the Swedish streaming platform — which paid them $25 million last year to do their own podcast — do something about Rogan's 'rampant misinformation,'" Morgan wrote in his column. "Sorry, WHAT? A pair of two-bit minor British royal family renegades best known for spewing outrageously harmful misinformation to Oprah Winfrey are trying to suppress an American's First Amendment right to free speech?"
Article continues below advertisement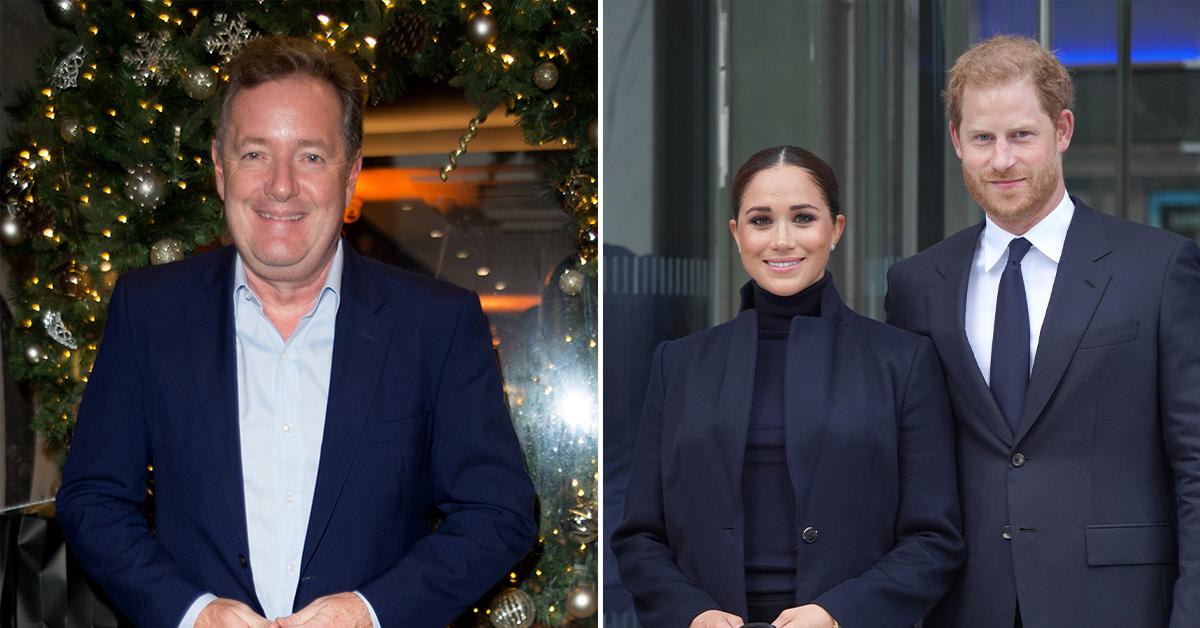 While speaking to Winfrey in March 2021, the two made several claims about the royal family, including how one person claimed that they were "concerned" over Archie's skin color.
The former actress also claimed that she had no information about the royal family before she met Harry.
Article continues below advertisement
"How dare she and her equally hypocritical husband, Harry, make any demands from a company that's paid them a fortune to so far produce one podcast that was so bad, I needed urgent brain cell restoration surgery after enduring it?" he continued. "If the choice of whom to listen to in America is a curious, smart man who listens to myriad views to get to the truth, or a pair of fork-tongued, woke wastrels whose only currency is trashing the royal institution that gave them their titles to exploit for vast financial gain, give me the former anytime."
Article continues below advertisement
Earlier this week, the couple released a message of their own. "Since the inception of Archewell, we have worked to address the real-time global misinformation crisis. Hundreds of millions of people are affected by the serious harms of rampant mis- and disinformation every day," the statement began.
"Last April, our co-founders began expressing concerns to our partners at Spotify about the all too real consequences of COVID-19 misinformation on its platform," the message continued. "We have continued to express our concerns to Spotify to ensure changes to its platform are made to help address this public health crisis."
"We look to Spotify to meet this moment and are committed to continuing our work together as it does," the statement concluded.