Peter Andre Wants To 'Support' Meghan Markle & Prince Harry, But Admits 'They're Making It Quite Difficult For People'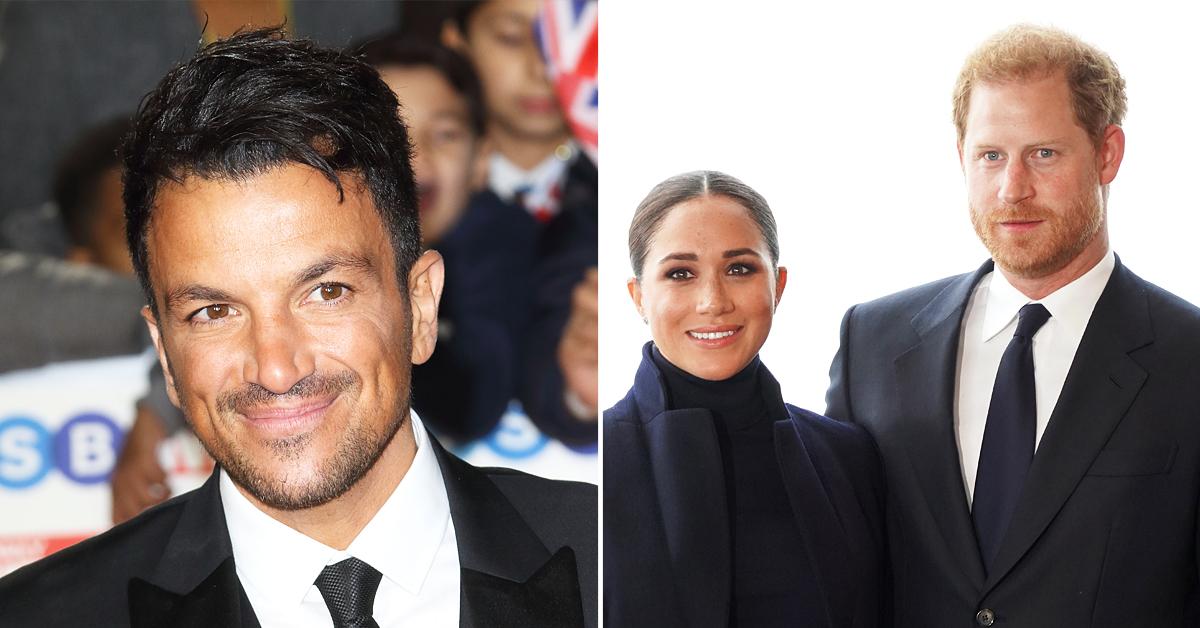 Meghan Markle appeared more relaxed and fun when she sat down with Ellen DeGeneres last week, but she didn't win everyone over, including singer Peter Andre, who has been a fan of her over the years.
Article continues below advertisement
"It's a tough one with Meghan and Prince Harry. I've always stuck up for them, but I do think some of the choices that are being made are not great," he wrote in a column. "I want to support them, but they're making it quite difficult for people."
Article continues below advertisement
Andre isn't the only one that feels this way. "In Meghan Markle's preeningly self-satisfied appearance on Ellen, she embarrassed the royal family and she embarrassed herself. She may have rejected the British monarchy yet still she seeks to capitalize on her title, being described on-screen as Meghan, the Duchess of Sussex. Presumably, this is to boost her popularity in North America," royal author Anna Pasternak told Fox News.
Royal expert Richard Fitzwilliams had similar thoughts, saying, "I don't think the royals would have bothered watching, but I'd love to be a fly on the wall when they see the clips of her animal impersonations. There's absolutely no doubt when you make a fool of yourself like that, it was just so silly, all of it."
Article continues below advertisement
Meanwhile, Piers Morgan — who is always quick to make fun of the duo — wrote, "By this point I needed my sick bucket to go ew, ew, ew. Honestly, it all made me genuinely want to puke. This is a senior member of the British royal family whose husband, Prince Harry, is sixth in line to the throne, behaving like a gormless desperate reality TV starlet.' Royals don't do this kind of thing for a very good reason. The public expects them to behave in a regal manner, that is the mystique that preserves the Monarchy."