Fighting Words! Prince Harry Tells Joe Rogan To 'Just Stay Out Of It' After Comedian's Controversial Vaccine Comments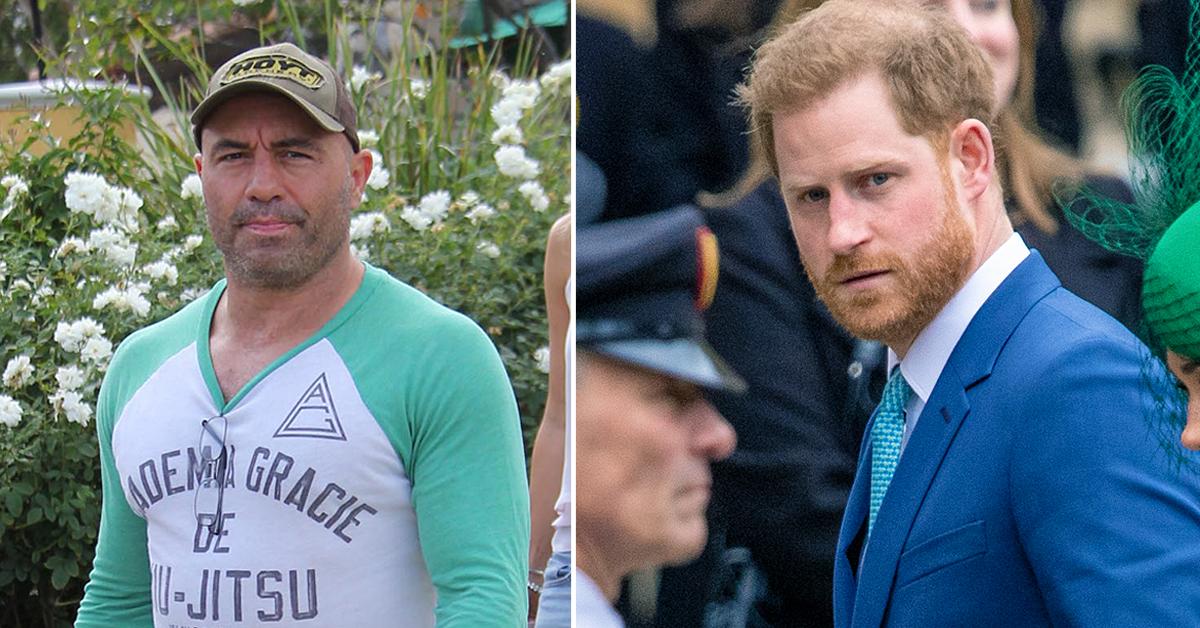 When it comes to making the world a better place, Prince Harry isn't afraid to speak his mind.
While chatting with actor Dax Shepard for his podcast, "Armchair Expert," the former royal discussed COVID-19 and people's hesitation to receive the vaccine.
Article continues below advertisement
Harry insisted that when talking about health, Rogan should "just stay out of it. The issue is in today's world with misinformation endemic," he explained. "You've got to be careful about what comes out of your mouth."
Article continues below advertisement
Last month, Rogan, a fellow Spotify collaborator, suggested the vaccine only needs to be given to older people.
"If you're like 21 years old, and you say to me, 'Should I get vaccinated?,' I'll go, 'No,'" he stated. "If you're a healthy person, and you're exercising all the time, and you're young, and you're eating well, I don't think you need to worry about this."
Article continues below advertisement
"I'm not a doctor, I'm a f**king moron. I'm not a respected source of information, even for me. But I at least try to be honest about what I'm saying," he stated. "I said, 'I believe [the vaccines are] safe,' and I encouraged many people to take them. My parents were vaccinated. I just said, 'I don't think that if you're a young, healthy person, that you need it.'"
Article continues below advertisement
At the opposite end is Harry, who acted as a cochair for the VAX Live concert.
"What we really need to be aware of and what we cannot allow to happen, is science being politicized," he told viewers.
"So many things have been politicized over the years but when we're talking about life and death — which is what we're talking about now — vaccines cannot be politicized," he continued. "Being able to come together as humans, as people, is how we're going to get ourselves out of this and we must ensure that everyone around the world has equal access to the vaccine, otherwise none of this works."