Meghan Markle & Prince Harry 'Have To Talk About More Private Moments' So 'They Can Get All Of These Multimillion Dollar Deals,' Expert Claims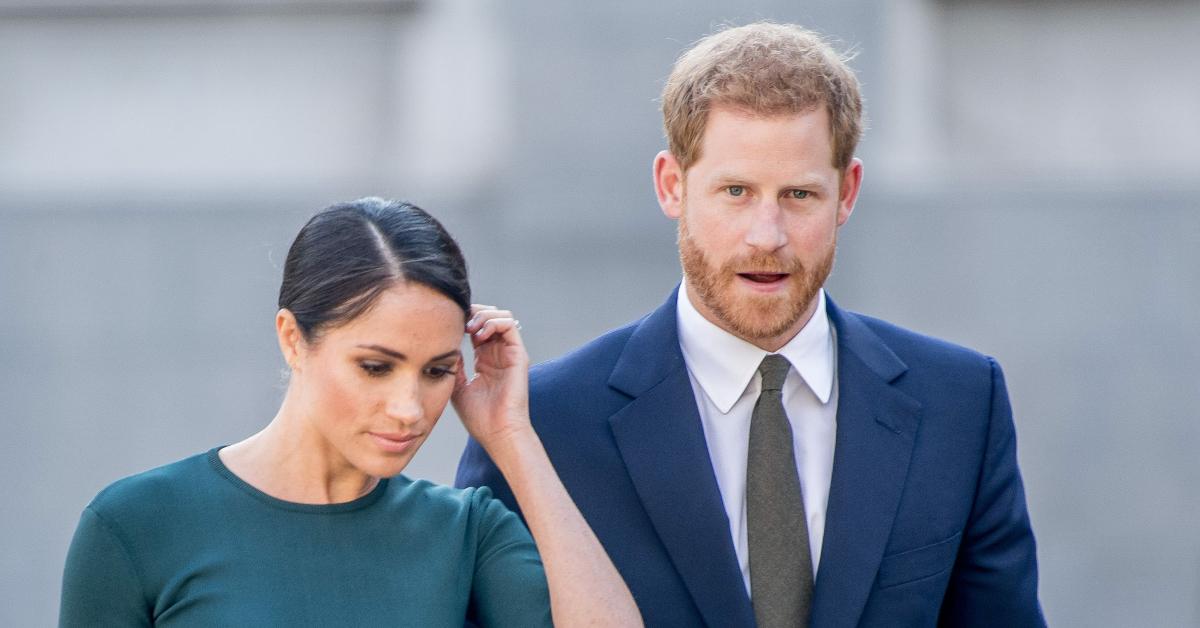 Ever since Meghan Markle and Prince Harry announced they were leaving the royal family, they have dropped some major bombshells about what it was really like living in the palace — and it seems like now there's a reason as to why they can't keep their mouths shut.
Article continues below advertisement
"Because of the royal brand they can get all these multimillion dollar deals but the problem with that is they have to keep reminding everyone that they're royal, and to do so, that involves giving more and more away," royal expert Emily Andrews said in the Channel 5 documentary Meghan at 50: The Climb to Power. "They have to talk about more private moments."
"Harry and Meghan has consistently argued that they don't have sufficient privacy, that their lives are difficult and burdensome because of the glare of the media," royal historian Ed Owens added. "Then they go to the U.S. and this narrative continues until they suddenly open up about everything by agreeing to an interview with Oprah Winfrey."
Article continues below advertisement
"Suddenly this idea of privacy goes completely out of the window," he explained. "Instead they are opening up very publicly knowing that millions of people are going to see and get a glimpse of the inside story behind the separation of Harry and Meghan and the house of Windsor."
Article continues below advertisement
In March, Meghan and Harry didn't hold back when talking to Winfrey about the dad-of-two's brood.
Article continues below advertisement
"I'm writing this not as the prince I was born but as the man I have become. I've worn many hats over the years, both literally and figuratively, and my hope is that in telling my story — the highs and lows, the mistakes, the lessons learned — I can help show that no matter where we come from, we have more in common than we think," he said in a press release. "I'm deeply grateful for the opportunity to share what I've learned over the course of my life so far and excited for people to read a firsthand account of my life that's accurate and wholly truthful."
"It will become an international bestseller, but at what cost to the monarchy? There will be nowhere to hide," royal expert Robert Jobson told FEMAIL. "This is bound to cause mayhem amongst the House of Windsor."