New Chapters Of 'Finding Freedom' Could Be 'The Final Straw' For Meghan Markle, Prince Harry & The Royal Family, Expert Claims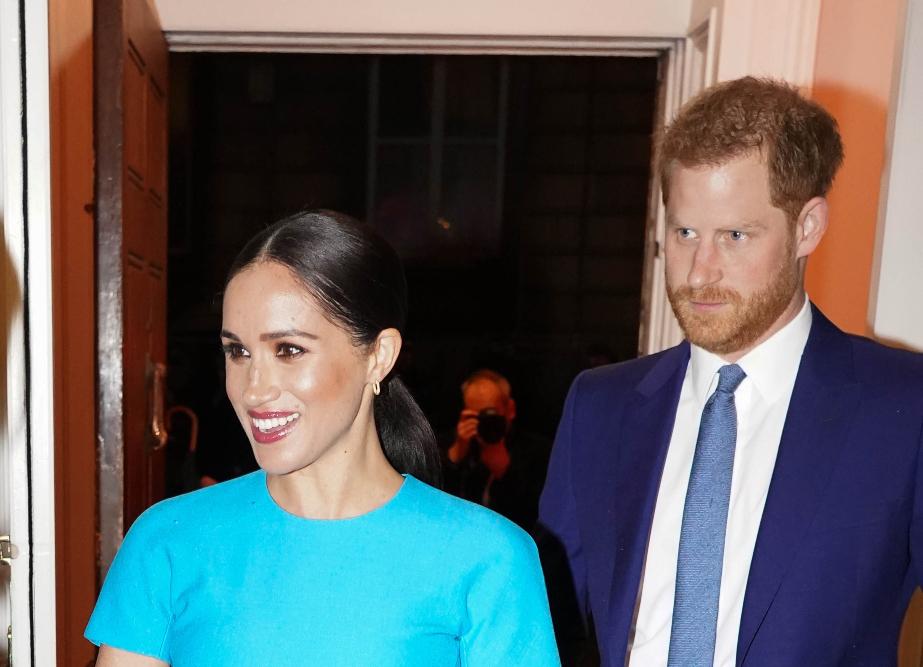 More secrets will be revealed in the new edition of Meghan Markle and Prince Harry's biography Finding Freedom, which will be released on August 5 — and it sounds like their relationship with the royal family could be done for good.
Article continues below advertisement
"That really will be the final straw. That'll be it—- there will be no chance of a reconciliation ever and all trust will be broken," royal author Duncan Larcombe told Closer magazine. "How could anyone from the Royal Family trust them again if the intimate details of conversations were leaked."
Article continues below advertisement
"Why would they want anything more to do with them?" he continued. "Those chapters will be extremely telling as to the state of the royal rift as it stands now, and to where it'll head in the future. Whatever's said will be a bombshell — everyone is just so gripped by the situation."
Article continues below advertisement
Harry, 36, recently returned home to attend Philip's funeral, where he was seen chatting with his older brother, Prince William. While the two played nice, royal expert Katie Nicholl shared that the two still need to work on their relationship going forward.
"Anyone thinking that this would be resolved at a wake is sadly misguided. It's going to take more than one or two conversations, but I think this is a significant start," she shared. "Let's not forget that before Harry arrived in the U.K., all conversations had basically ceased. This was the icebreaker, this was the baby step. And everyone's hope is that these conversations continue productively and not be leaked to the media. Things were not going to be resolved in one or two family meetings."
Article continues below advertisement
Larcombe hopes that Harry and Meghan "don't do any more damage" to the family when new revelations are unearthed.
Article continues below advertisement
Finding Freedom was originally released in August 2020 and talked about how Meghan and Harry met in addition to them leaving the royal family.
"This book is based on the authors' own experiences as members of the royal press corps and their own independent reporting," a spokesperson said at the time.