Meghan Markle Took Prince Charles' Plan To 'Slim Down The Monarchy Personally,' Biographer Claims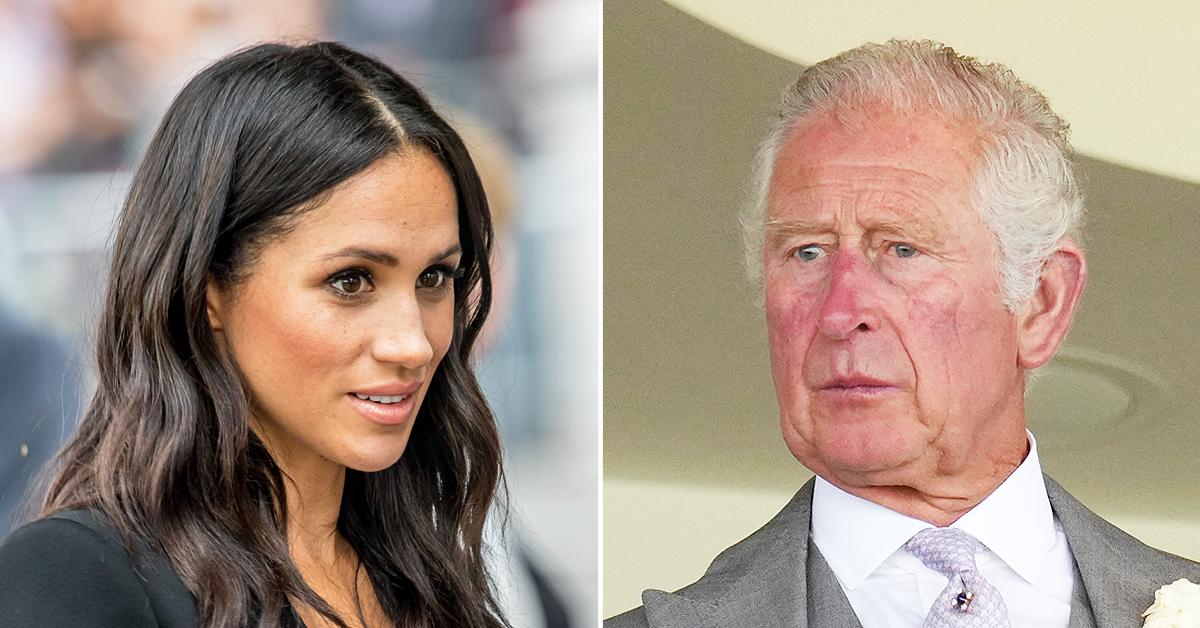 When Meghan Markle and Prince Harry moved to the U.S., they ruffled a lot of feathers, but apparently the nail in the coffin between the former actress and her father-in-law, Prince Charles, was when she learned he would be switching things up within the royal family.
Article continues below advertisement
"In pursuing his own cause of the slimmed-down monarchy, Prince Charles had been making noises about limiting the number of HRHs created by George V's 1917 convention still further, thus cutting out Archie from his future prince-ship — and Meghan took that personally," Robert Lacey, historian and royal consultant to The Crown, claimed in his book Battle of Brothers.
"No wonder Meghan cried foul. The media explanation of why Charles had stopped taking Harry's calls was all about money — the long-suffering father was apparently tired of being 'treated like a cash dispenser,' as one royal source put it, but there were more profound issues at stake," Lacey added, referring to when Prince Harry revealed his father had cut him off after fleeing to California.
Article continues below advertisement
Article continues below advertisement
With Harry's upcoming memoir due out sometime in the next year, Charles is hoping that his son takes it easy on the monarchy and doesn't call out his wife, Camilla, Duchess of Cornwall.
Article continues below advertisement
"After the reports she was involved in his parents' marriage and then stepped into Diana's shoes as Charles' wife, I suspect Camilla will be in his sights, so I'd say Harry's set to reveal any Camilla secrets," Paul Burrell told Closer magazine.
"He's already said he enjoys The Crown, which painted Camilla as the 'wicked stepmother' in a way," the expert noted. "Charles will be livid if he does go there."