Resurfaced Blog Post Reveals Meghan Markle's Key To Happiness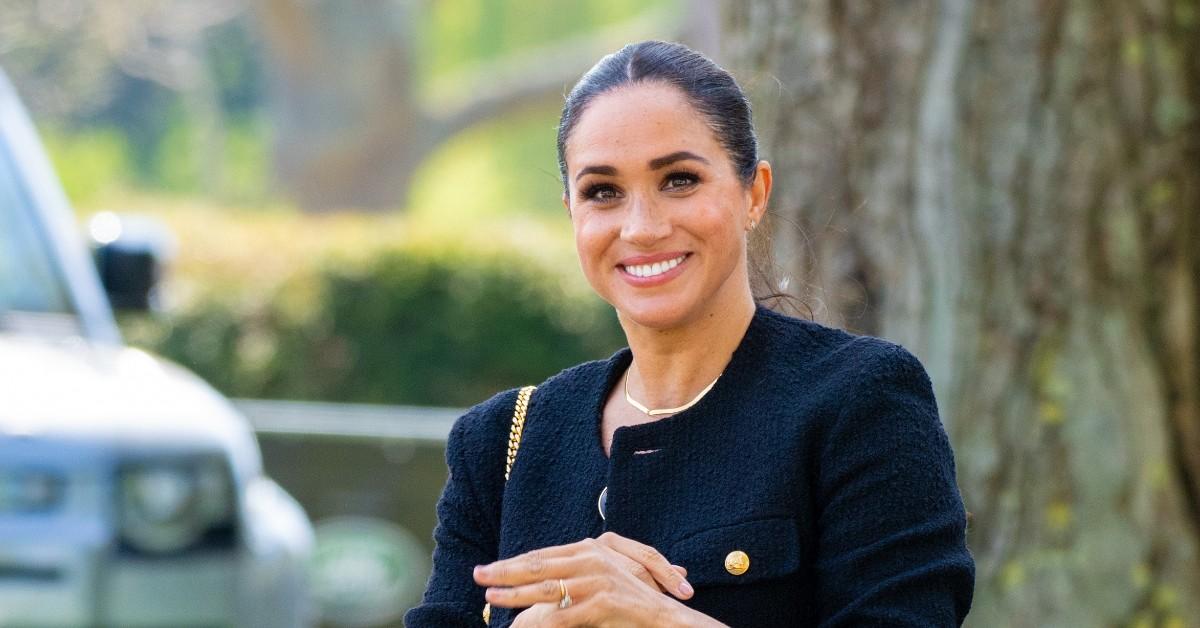 Meghan Markle might know a thing or two about being happy. At least, she did when she was running her popular lifestyle blog, The Tig.
Article continues below advertisement
The Duchess of Sussex revealed that her secret weapon to staying positive was simple: meditation. That shouldn't come as a surprise considering the fact that her mother, Doria Ragland, is a yoga instructor. What is somewhat surprising is that she learned the practice through a man named Light Watkins.
In a resurfaced blog post from 2015, she explained how she got introduced to Vedic meditation.
While enjoying dinner with a friend in Santa Monica, she was introduced to Watkins. During their meal, she quickly discovered that Watkins was a Vedic meditation coach, and after overcoming her skepticism, she learned it was a powerful tool.
KATE MIDDLETON & PRINCE WILLIAM ARE ALL SMILES AS THEY ATTEND WIMBLEDON MATCH — PICS!
She initially found mediation to be "endlessly daunting at first (the thoughts, the distractions, the boredom of it)," but she then shared that after a year, "I am just happier. And meditation has much to do with it."
Article continues below advertisement
In the old blog post, Watkins offered tips for Meghan's readers. "Let the act of meditating become synonymous with both noticing your breathing and getting lost in your thoughts," Watkins shared. "Let all of the thoughts come and go—as you forget and become aware that you are meditating, it's best not to resist any thoughts, including ideas, songs, conversations, images, feelings, or sensations."
Meghan was encouraging in her writing, putting her fans at ease. She admitted, "The worst thing that can happen is that you gave yourself 10 minutes of quiet in an endlessly loud world."
Meghan has experienced a lot of adversity while being in the public eye, but even while dealing with extreme criticism from British tabloids, the Duchess of Sussex has kept her composure.
She's also been dealing with familial tension on both sides. The Northwestern alum has had a public fallout with her father and paternal family, in addition to not getting along with her in-laws. Throughout these periods, Prince Harry has stood by her, but aside from having a loving husband, one might assume that mediation has been a great benefit to her while navigating the adversity.
Article continues below advertisement