Who Is Doria Ragland? Meghan Markle Is Very Close With Her Mom — Inside Their Sweet Relationship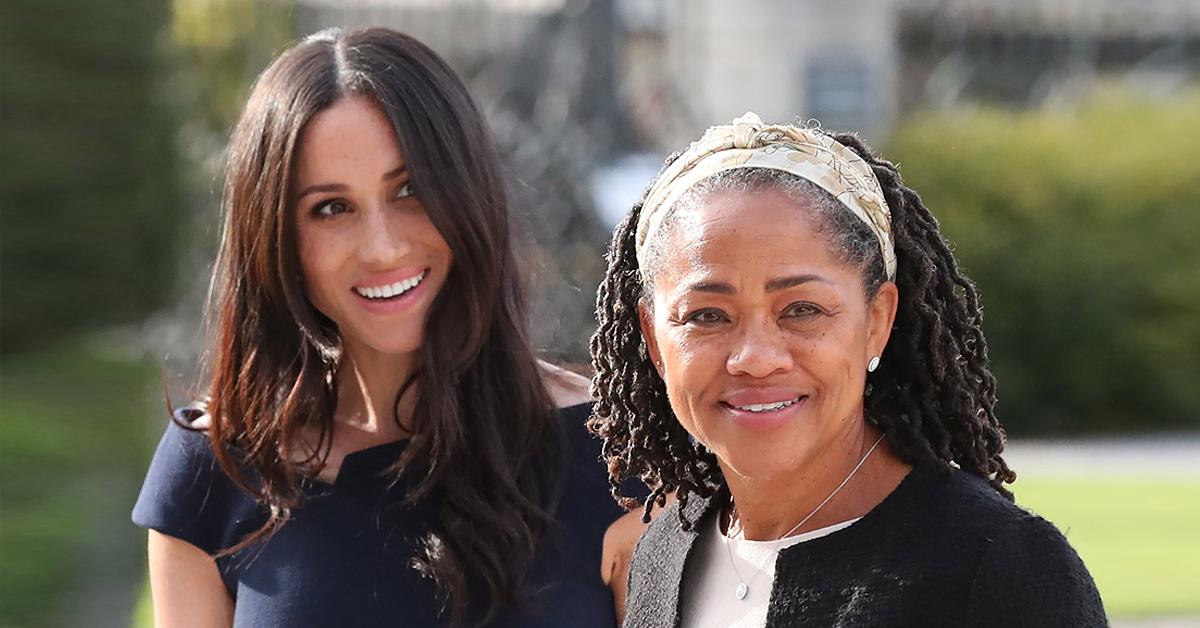 Over the years, Meghan Markle has always been super close with her mom, Doria Ragland.
Ragland, 64, met Meghan's dad, Thomas Markle, when she worked at a production studio in the '70s. Ragland and Markle soon fell in love and tied the knot.
Article continues below advertisement
"I like to think he was drawn to her sweet eyes and her Afro, plus their shared love of antiques. Whatever it was, they married and had me," Meghan shared in a 2015 essay for Elle magazine. .
However, their happily ever after didn't last, and the two split when Meghan was 6 years old.
Ragland kept herself busy while her daughter began working on Suits, and the former actress reflected on their close bond in 2017.
"My mom's a yoga instructor, but she does social work, as well, and she works specifically with the geriatric community," Meghan told Glamour at the time.
"For me to watch this level of life-long sensitivity to nurturing and caregiving, but at the same time my mom has always been a free spirit. She's got dreadlocks and a nose ring. She just ran the LA Marathon. We can just have so much fun together, and yet, I'll still find so much solace in her support. That duality coexists the same way it would in a best friend," she continued.
Article continues below advertisement
Ragland has been at multiple royal events, including her daughter's wedding to Prince Harry and when her grandson, Archie, was born in 2019.
Now that the couple moved to California, they are closer to Ragland, who apparently watches Archie all the time.
Article continues below advertisement
In fact, Ragland and Archie have established one "unique, unbreakable bond," an insider told Closer Weekly.
"Doria is fabulous with Archie and dotes on him," the source gushed, noting the tot "absolutely adores his grandmother."
Article continues below advertisement
Meghan and Harry are expecting baby No. 2 later this year, and Ragland is "over the moon about becoming a grandma again," a source said.
"She couldn't be happier," the insider added. "Archie adores Doria. They're super close and she'll without a doubt have the same loving grandmother/grandchild relationship with baby No. 2!"
So, will Ragland make an appearance during Meghan and Harry's upcoming Oprah Winfrey interview?
At the moment, it's unclear if Ragland will make a cameo, but it could be a possibility since Winfrey is close with Megan and her mom.