Kate Middleton & Prince William Are All Smiles As They Attend Wimbledon Match — Pics!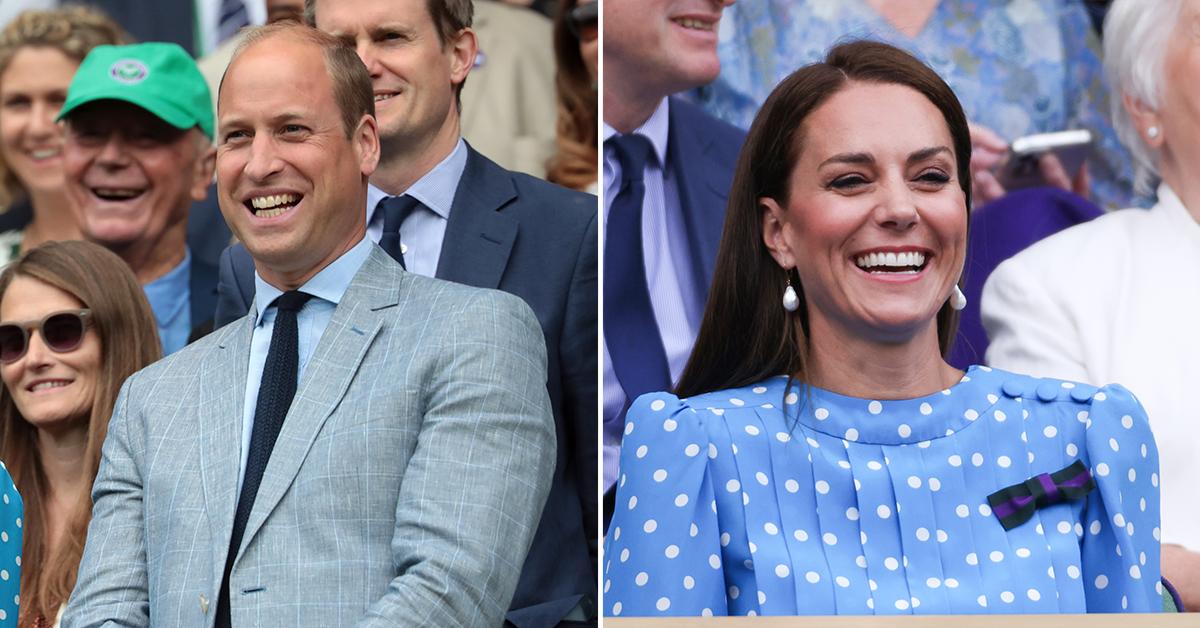 A fun summer day! Kate Middleton and Prince William were all smiles when they attended Wimbledon this week.
The brunette beauty, 40, sported a blue polka dot dress, while her husband rocked a gray blazer.
Scroll through the photos below to see more from their outing!
Article continues below advertisement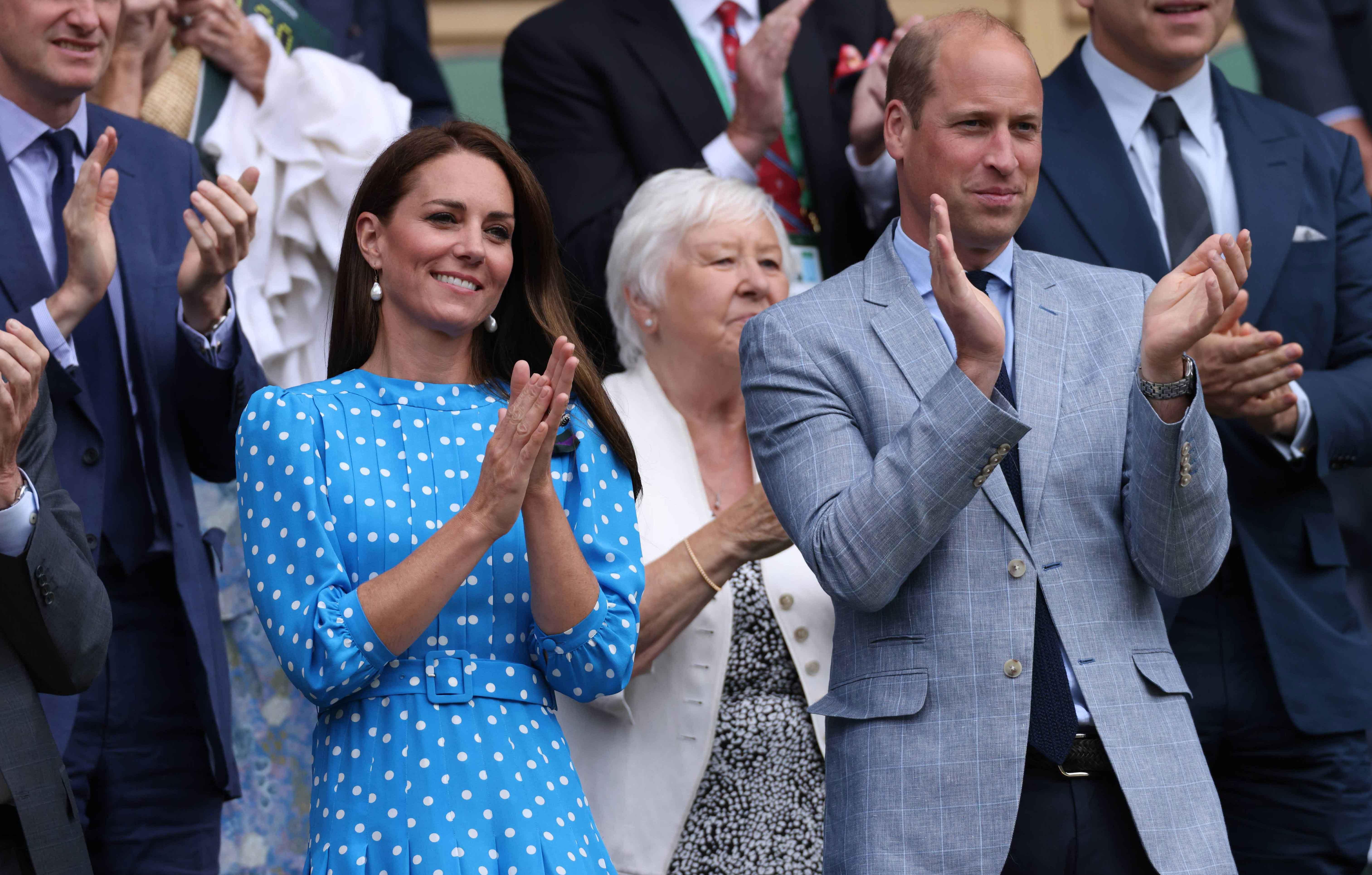 The two looked thrilled to be attending one of their favorite sporting events!
"What a day of tennis! 🎾 Fantastic to be back @Wimbledon today and wonderful to see @norriee flying the flag in the singles! Just brilliant 👏🇬🇧," they posted on their Instagram account.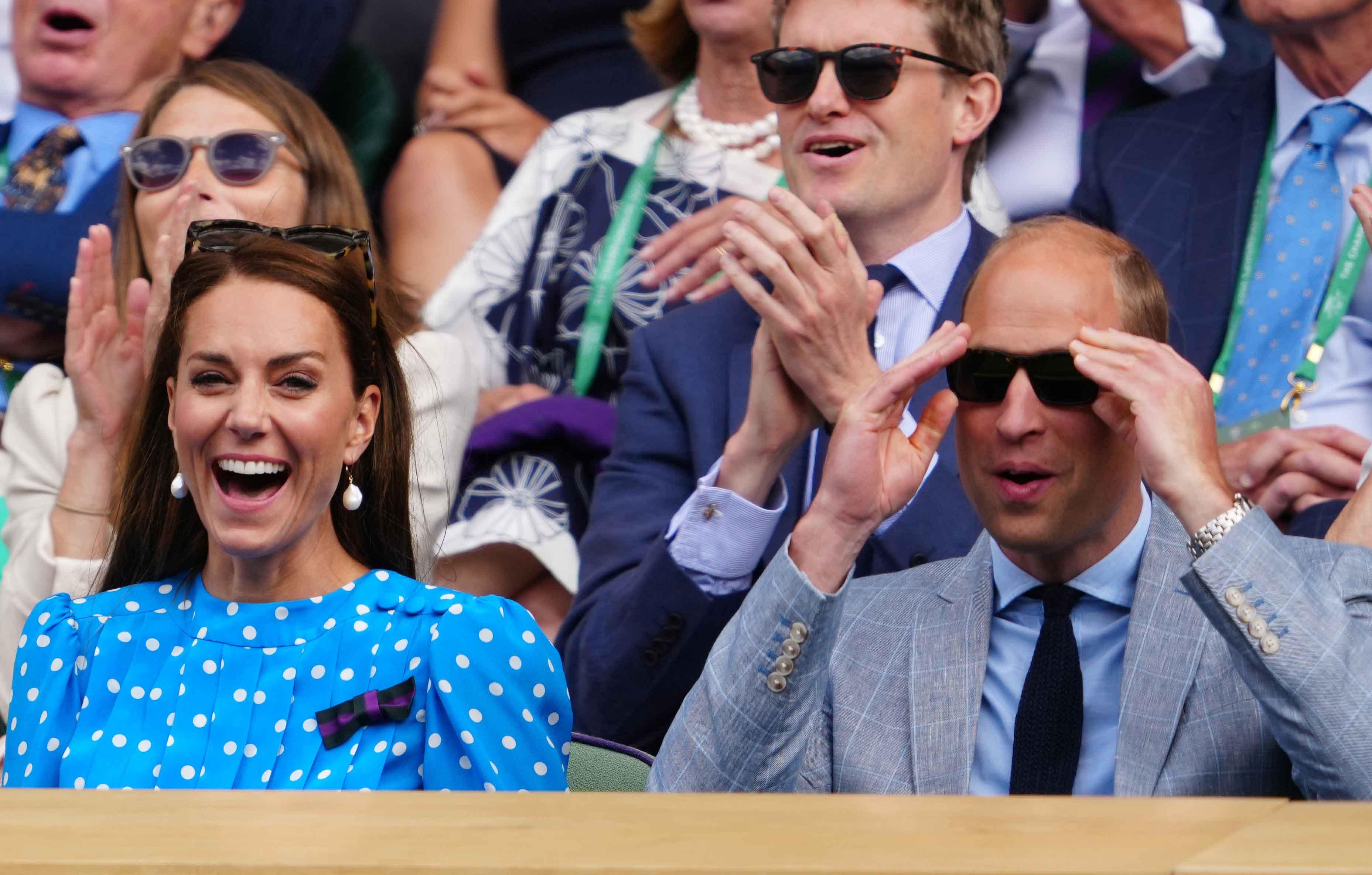 Of course, people loved seeing the duo out and about. One person wrote, "Love seeing William and Catherine at Wimbledon 🎾 Catherine looked beautiful today 💙 And huge congratulations to Cameron, Novak, Ons and Tatjana 👏," while another added, "Fantastic to see you having so much fun there!! 🎾💚."
A third person added, "Love you princess Catherine and prince William 😍😍❤️🔥."
Article continues below advertisement
Though William, 40, and Kate will be taking on more duties as Queen Elizabeth steps back, they don't seem stressed about the situation.
"He will be in charge of the Duchy of Cornwall, a billion-pound business empire, and will be expected to carry out far more royal engagements, especially abroad," a source told The Telegraph about William's future, as he is third in line to the throne. "He and Kate are in the happiest period of their lives now, before the weight of the world lands on their shoulders. They try to not think about what's ahead."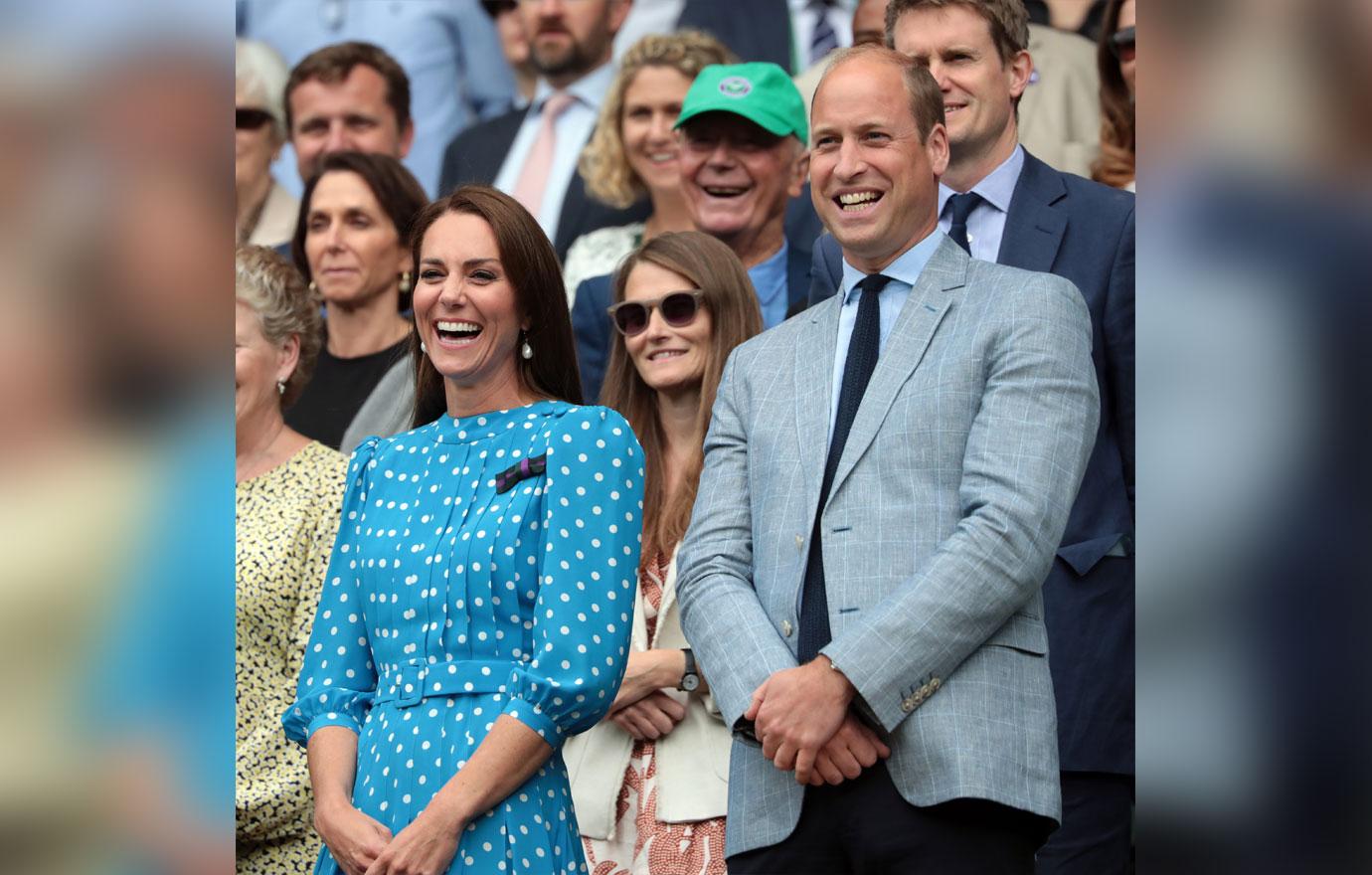 As The Royal Observer previously reported, the couple will be uprooting their lives and residing in the country.
"The reality is they are quite confined in what they can do in London," a friend shared. "The kids can't go into the park and kick a football with friends. Their plan is to be there for the next 10 to 15 years and then move to Anmer, which is so special to them."
Article continues below advertisement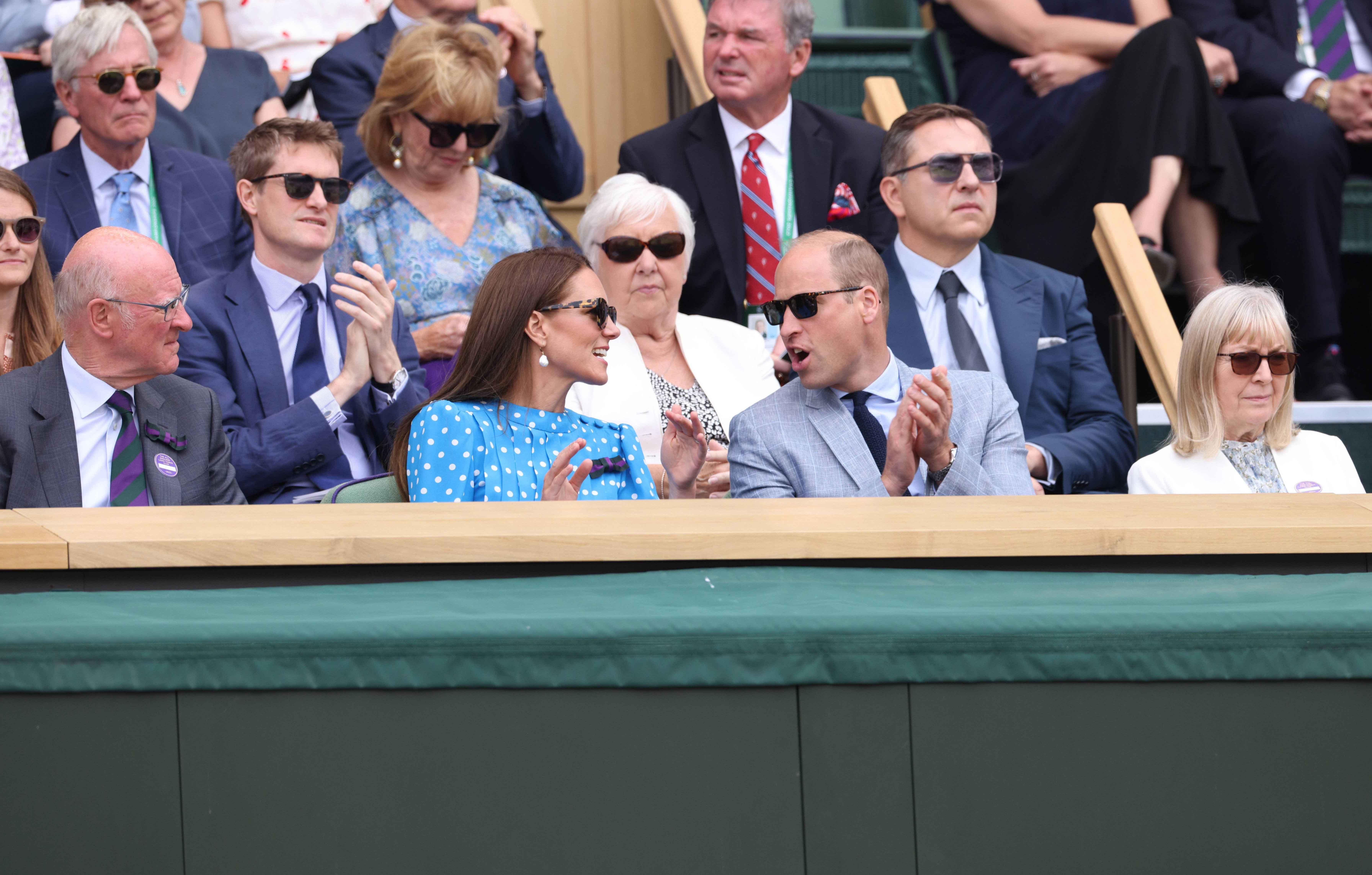 "The need to move to Windsor is growing more and more. Andrew spends a lot of time with the Queen," a source told The Sun in April. "He lives next door and is always there for her. During the Covid lockdown, the family was glad Andrew was always on hand. There is not a man, woman or child who would not say he had every right to be at Philip's thanksgiving. But the family have been adamant there's no way back."
For more on the royal family's trials and tribulations, tune into the new podcast "The Firm: Blood, Lies and Royal Succession." Listen below!