Thomas Markle Was Planning On Issuing 'An Ultimatum' To Daughter Meghan Markle At Queen's Jubilee, Biographer Reveals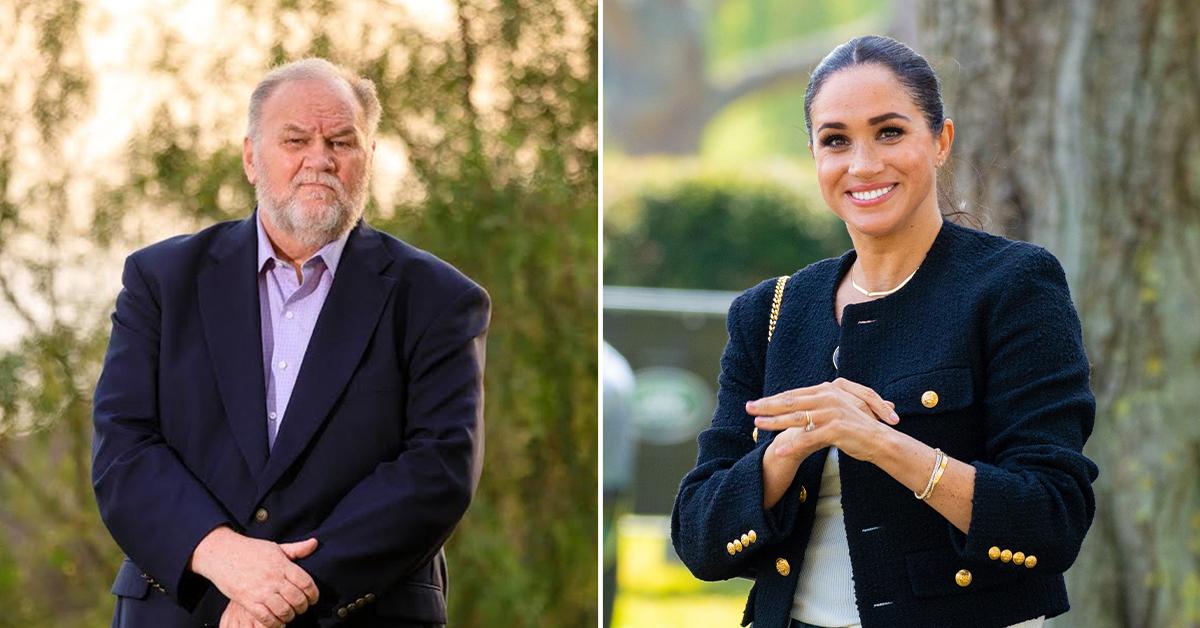 Thomas Markle was about to see his daughter Meghan Markle at the Queen's Platinum Jubilee, but since he suffered a stroke, he will no longer be able to travel overseas.
Prior to being hospitalized, Thomas had something big planned for his estranged daughter.
Article continues below advertisement
"Well I'm in touch with him for my book for some time, and he's very upset and he's very unhappy," biographer Tom Bower shared. "He was a very loving father to Meghan and supported her throughout her childhood when her mother wasn't there and paid for her student fees too and he was very upset he hasn't been able to see his grandchildren. So I do think to an extent, he was coming to London to see the Queen, he was also hoping to see Meghan and see his grandchildren."
Article continues below advertisement
The writer asked the former lighting director how he planned on getting the mom-of-two's attention since she and Prince Harry are going to be very busy throughout the weekend.
"Well no, he was going to come to Windsor with TV cameras and he was going to issue an ultimatum that Meghan should come out of Windsor castle and see him and bring the grandchildren too," he revealed.
The day before, Thomas entered a hospital in the U.S. "My father is recovering in hospital. We ask for privacy for the family, for his health and well-being. He just needs peace and rest. Godspeed. We are praying. He just needs some rest. It's a travesty how much he's been tortured and how much he's had to go through thanks to my sister's disregard the past few years. That is unforgivable," Samantha Markle, who is Meghan's half-sister, said in a statement.
Article continues below advertisement
Thomas and Meghan haven't been on speaking terms in quite some time, as the former went behind the TV star's back prior to her 2018 wedding. "If we're going to use the word betrayal, it's because when we were told by the comms team that this was going to be a story coming out – the tabloids had apparently known for a month or so and decided to hold until the Sunday before our wedding to create drama, which is also really key in all of this," she told Oprah Winfrey in 2021.